A post has gone viral on Reddit after a woman shared her boyfriend's response to hearing the nickname she uses for her son.
Redditor u​/AlainaWilson747 wrote about the situation on the subreddit "Am I The A*****e" in a post that has been voted on over 8,000 times.
She explains that she and her boyfriend have been together for a couple of months and recently he has spent more time in her home. On a recent visit, she says, he heard her call her 9-year-old son "honey."
"He stayed quite[sic] during the entire breakfast then brought it up with me," she wrote. "I asked what was wrong and he said that I shouldn't call my son honey [especially] because I call him that and he just thinks this term is used for romantic partners."
She said she initially thought it was a "small" and "silly" comment, but soon found out the interaction went much deeper for her boyfriend.
A 2019 study from Pew Research Center found that of those surveyed, 36 percent said that dating someone who is raising children from another relationship would give them pause.
Peter Sheras, a clinical psychologist at the University of Virginia, told VeryWellFamily in 2020 that before introducing children to a significant other, it's important to examine the seriousness of the relationship.
The article says that introducing children can "leave them vulnerable to becoming attached. Doing so before you've even determined for yourself that this will be a long-term relationship is unfair to the kids."
The Redditor explained that her boyfriend got "offended" by her "lack of care for his 'concerns'" and asked her to stop using the name.
"I told him no, this was not a valid argument by him and in my opinion, does not deserve 'consideration'."
Commenters backed the mother with some saying her boyfriend's reaction could be some kind of test or assertion of control.
"I could be completely wrong but I see this as an attempt for him to exert some control over your relationship with your son. As a stranger, I'm so glad to read you prioritized your son over your bf," one commenter wrote.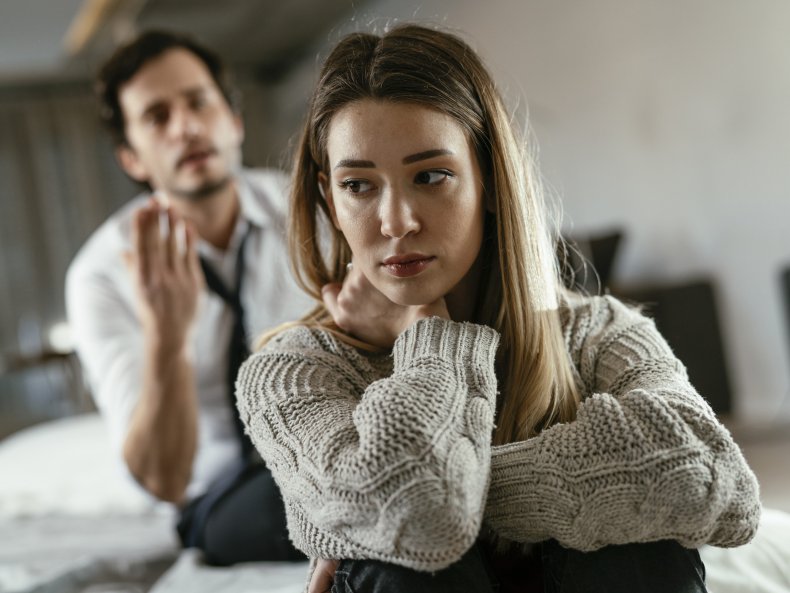 "NTA. here's the list of people who have a say on what you call your son: you, your son. end of list," another wrote.
The mother said she "firmly" told her partner she would not stop calling her son "honey," to which he responded by leaving.
"He then sent a long text about how I keep disregarding his thoughts, opinions and input and brush them off not caring about how it makes him feel," she wrote. "[H]e said it'd only be reasonable to use my son's nicknames when referring to him and we can be done with this issue but I refused to stop."
He has now gone low contact with her, save for a few texts, she said.
The mother ended her post by asking if she was in the wrong for not compromising.
"I'd also stop calling him "the bf" without an "ex" in front of it," one commenter wrote.
Newsweek contacted u​/AlainaWilson747 for comment.