Internet Slams Mother Who Gave Up Custody of 12-Year-Old Daughter With Cancer
A Reddit post has gone viral after a teen revealed that after being diagnosed with cancer at age 12, her mother relinquished custody because she couldn't "take care of a sick kid."
Redditor u/aitanocustody wrote about her experience in the subreddit "Am I the A**Hole" in a post that has been voted on by nearly 10,000 people.
She said after the diagnosis her mother brought her to live with her dad full time and later made the arrangement official. The teen, now 16, has lived with her dad and stepmother ever since.
"My mom disappeared from my life after that. She wouldn't call or answer my calls or visit," she wrote.
In 2014, just one out of every six custodial parents in the country was a father, according to a 2016 report from the U.S. Census,
There is a difference between sole legal custody and sole physical custody of a child, the website Verywell Family explains. If a parent has sole legal custody, that person is the only one responsible for making important decisions on behalf of the child. With sole physical custody, a child will live with one parent, but the noncustodial parent will sometimes have visitation rights, including sleepovers or even vacations.
The Redditor said it was only recently that she learned the story her mother had been telling to her side of the family.
She wrote that the mother "told her family that my dad and stepmom took her to court and took me from her and now I don't want to see her. I guess making me and my family look like monsters was better than telling her family that she gave her kid away when they got cancer," she wrote.
The teen said she found all this out after her mother's family contacted her to let her know her mother was in the hospital and likely at the end of her life.
"I said no and they sent paragraphs about how hurt she was when she lost custody and when I said I didn't want to see her and that the least I can do is see her one time before she dies," she wrote.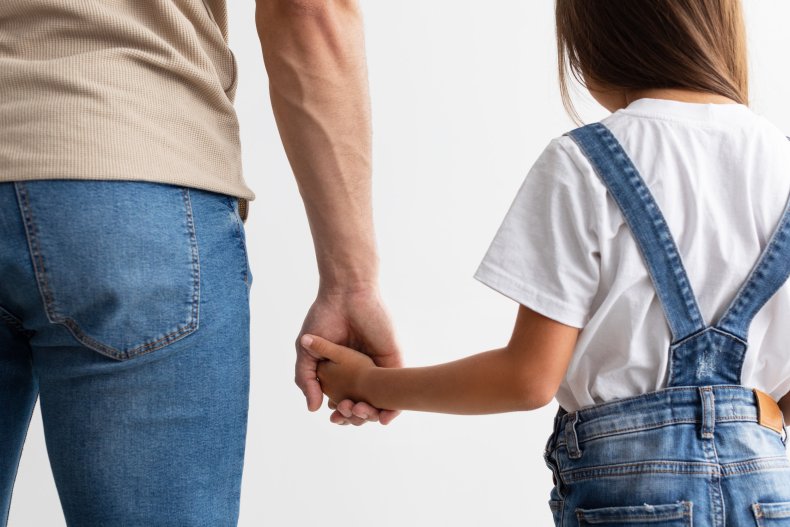 "I said that she was the one who gave up custody and I tried to call her and I begged her to see me but she never wanted to see me or talk to me."
The teen said the revelation came with mixed reactions from her mother's side of the family. Some have asked to see the Redditor and are angry about her mother's alleged lies, while others are angry at the Redditor for sharing the truth while her mother is in a hospital's intensive care unit.
Commenters on the thread supported the teen, saying the current situation is the product of her mother's actions made years earlier.
"And the truth is, a mother abandoned her sick child when her sick child needed her most," one commenter wrote. "Dying without seeing that child beforehand is the cross she has to bear."
Another added, "All you did was answer truthfully. All the consequences are solely from her own actions."
Newsweek contacted u/aitanocustody for comment but did not hear back before publication.