A man has sparked outrage after revealing that he asked his wife to switch out her glasses for contact lenses prior to a work event. The post, shared to Reddit's "Am I ?The A**hole" forum, has since generated over 10,000 upvotes and 3,300 comments.
The choice between glasses and contact lenses is a highly-personal one. According to The Vision Council, per All about Vision, 75 percent of adults require vision correction. Of those that do, about 64 percent rely on eyeglasses while 11 percent use contact lenses either exclusively or partially.
In his post, the anonymous 30-year-old man, known as u/​​AITA_glasses, explained that he and his wife, also 30, were attending a Christmas party hosted by his company. "It was a fairly fancy event and everyone was expected to dress up," he wrote.
On the night of the event, he said that his wife "was wearing appropriate clothing for a fancy dinner, but she was wearing her glasses."
"I gently asked if she would mind putting on contact lenses just for the night, since this was a fancy event," he wrote. "She looked shocked and said she didn't understand why she would need to put on contacts."
The Redditor explained that his wife "has terrible eyesight and wears glasses everyday, but will put on contacts if she's doing something like skiing or surfing or playing sports." She will typically also wear them "for special occasions."
"I reminded her of this, and she said she didn't want to put contacts in and asked continuously if I'm [not attracted] to her when she wears glasses," he said. However, "after some back and forth, she begrudgingly agreed to go put on contacts."
The pair arrived at the restaurant, and, after some mingling, his wife "turned to [him] fuming."
"She immediately noticed that several women were wearing glasses and she...couldn't believe that I had the audacity to force her to put on contacts," he wrote.
"I guess me asking her to wear contacts led her to believe that no one else in the room would be wearing glasses, even though I never said that," he added. "I just wanted her to look her best at this important work event."
The Redditor concluded by saying that two weeks have passed since the incident, but his wife "is still acting cold"—meanwhile, he "[thinks] she's being ridiculous and insecure."
Readers, however, were quick to take issue with the Redditor's stance on the matter.
"Shallow is definitely the right word. And insecure," said u/jengaj2016. "I find it ironic that he called her insecure when she's not bothered at all about wearing glasses and he apparently is."
Added u/zealous-grasschoice: "It wasn't about making his wife be the most comfortable and feel her best, it was about how he felt."
Others, meanwhile, pointed out that wearing contact lenses can sometimes be difficult or uncomfortable.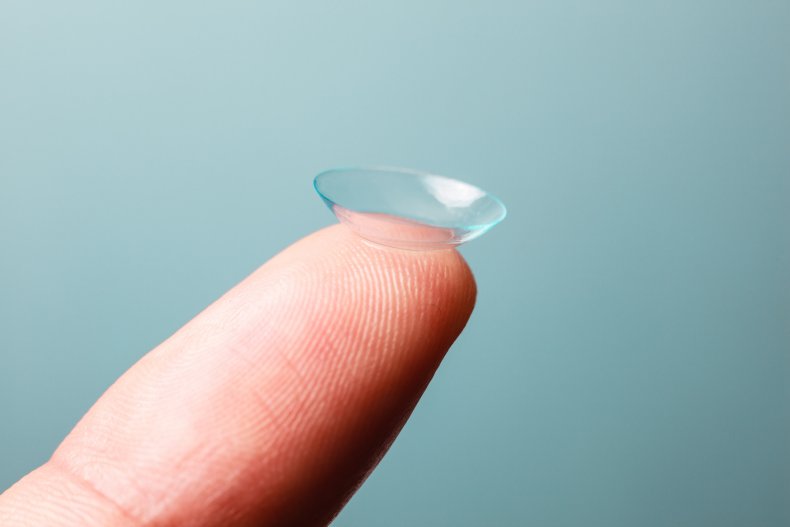 "Dry eyes, watery eyes, allergies...so many things can affect the comfort of wearing contacts on any given day, and it's perfectly reasonable for someone to decide that they'd rather not," noted u/FoolMe1nceShameOnU.
A handful of commenters, however, felt that the issue wasn't as serious as many believed. "There may not be a dress code for glasses, but it doesn't mean that fancy outfits don't often look better without them," said u/Thelialo.
Newsweek reached out to u/​​AITA_glasses for comment.