A woman went viral online after revealing that only two months after suffering a miscarriage, her older sister bragged at a family party about her unplanned pregnancy.
The anonymous woman, known only as u/FutureeMacaronn, published the post to Reddit's popular "Am I The A**hole" forum where it received more than 16,900 upvotes and 1,045 comments in 20 hours.
For many women, infertility can add pressure and strain on themselves and their relationships. According to the CDC, women who have been trying to conceive for a year and were unsuccessful are considered infertile. Infertility affects about six percent of married women between the ages of 15 to 44, the CDC estimates.
In the post titled "AITA for walking out of my sister's birthday party after she announced she was pregnant?" the woman, 23, explained that she was not close to her older sister, 26.
"She was my parent's favorite daughter," the post read. "I have always been a little overweight, I had PCOS, my sister was slim and fit. I always held that resentment towards her, especially when she belittled me with my mom."
The woman explained that when they were younger, her sister would tell her mom not to give her more than one serving at dinner or dessert and that her accomplishments always felt overshadowed by her sister's comments about her weight.
At 23, the woman's sister married a wealthy man, 28, from the community. The woman said she also married a man, 26, two years ago.
"We're Indian, her marriage was arranged. They have 3 beautiful kids. I love my niece and nephews more than anything," the post read.
She explained that she and her husband have been trying for a baby for nearly one year but that they were having difficulties.
"My sister always said that it was because I brought shame to my parents for marrying outside our culture that I couldn't have a baby," the woman wrote. "After many negative pregnancy tests, a few months ago, we finally had a positive pregnancy test. Unfortunately, when I was four months, I had a miscarriage. I was devastated. I couldn't believe what was going on."
Two months after the miscarriage, the woman said her family threw her sister a birthday party. At the party, her sister and her husband announced that they were pregnant.
"My heart did ache, but I was happy for them," the woman wrote. "As the evening went on, my sister kept making comments like, 'we weren't even trying for a baby,' 'It so funny how we get pregnant so easily.'"
At one point, the woman and her sister were standing with cousins when her sister looked at her and said "We didn't even want more kids, I was almost contemplating having an abortion."
The woman explained that she supports women having abortions, but that her sister was using it as a weapon against her to show her how "fertile she is."
She said this upset her and once her husband noticed a change in her emotions they decided to say goodbye to her parents and leave the party.
"I got many texts from my sister and our cousins calling me jealous and an asshole for walking out on my sister's birthday party, and not being part of their pregnancy celebration," the post read. "My husband and our friends say that I had all the rights to feel the way I did, but I'm not sure. So, am I the a**hole?"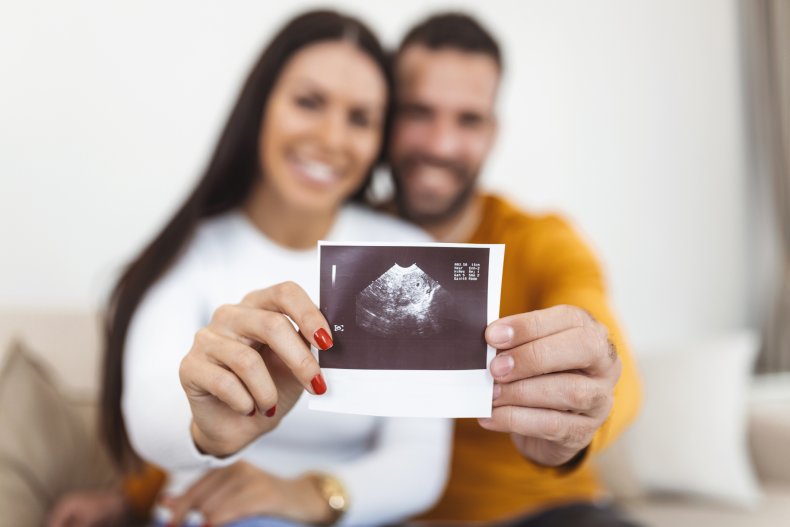 In the comments, hundreds of users came to the woman's defense and called out her sister for being inappropriate and "toxic."
"OP for your mental health please distance yourself from these people," one user wrote. "I will also say that I find that happy people generally don't need to hurt other people. The sister was definitely trying to hurt OP which makes me think she isn't as happy as she is trying to present herself."
"Fellow Indian with PCOS who married a non-Indian. First of all, hun, your family is toxic," another user commented. "Time to set some boundaries."
"NTA. I would cut ties with my sister if she behaved like that," one user wrote. "She doesn't deserve to have you in her life, and you deserve to be free of her."
The woman added in the comments that she has cut off all contact with her sister and that she also blocked her and their cousins who were texting. She said it wasn't as easy to cut out her parents from her life, though, due to the way she was raised.
Other users mentioned that the woman should look into adoption and consider not letting her family get to know her future children due to their behavior.