Internet Sounds Off On Best Age to Have Children
A question posed on the popular discussion website Mumsnet asked whether fellow parents wished they had their children at a younger age, which resulted in more than 200 comments.
"The general trend seems to be to have kids in your 30s, but now that you've had kids do you wish you'd started your family earlier?" asked Mumsnet user teainbedplease. "I had mine at 33 and 34 years old."
The average age of mothers at childbirth in the United Kingdom has trended upward between 1973 and 2020, according to research compiled by Statista.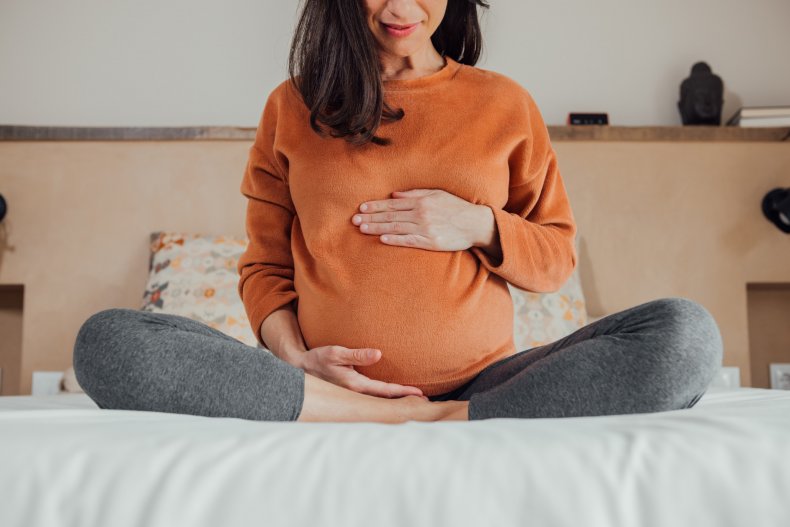 Average Age of a Mother
In 1973, the average age of a mother at childbirth in the United Kingdom was 26.4.
By 2020, the average age while mothers reached an age of 30.7.
That trend is reflected in the United States, per a 2018 article published by the Pew Research Center.
"One factor driving down annual fertility rates is that women are becoming mothers later in life: The median age at which women become mothers in the U.S. is 26, compared with 23 in 1994," the article stated.
Parent Opinions
Mumsnet commenters reflected on their years as parents and talked about the reasons behind whether they would have had children when they were younger.
Offandonagain wrote they had their children at 24 and 29 and wished they had them closer together.
Another commented that they wished they had children earlier as well.
"It's one of my biggest regrets," wrote ThatshallotBaby. "I was 34, 39 and 41. I'm knackered now at 54 and still have a way to go."
SallyWD also wished they had children at a younger age.
"I had mine at 35 and 38," they wrote. "I would have had them earlier but it didn't work out."
The commenter noted that they would have wanted to have children earlier to give their own parents more time with them.
Lime37 commented that they "loved" being child-free in their 20s but would have had children sooner to be with them longer.
Another agreed that they enjoyed not having children while they were in their 20s, and noted that they did not think they were responsible enough to have them.
On the Other Hand...
Some parents wrote they were happy with the age at which they began having children.
"If I'd started earlier I'd almost certainly be more financially precarious—my career came on in leaps and bounds in my late 20s and early 30s," MissChanandlerBong80 wrote. "Also if I'd had my children at any other time they wouldn't be the children I've got!"
BigYellowElephant also wouldn't have had children at a younger age.
"I had my first at 20 so absolutely not," they commented. "I've had another two in my 30s and there's pros and cons to both. I'm glad I did it the way I did overall."
Other posts on Mumsnet have stirred a conversation among commenters, including one that invited people to talk about the worst wedding disaster they witnessed.
Mumsnet commenters supported a woman after she shared her frustrations about her daughter that was "forced into giving or accepting hugs and kisses."
Another woman was backed after she revealed how much money she planned to spend on her best friend's wedding gifts.