Internet Stunned as Worker Finds Employer Placed Job Listing To Replace Her
The internet has thrown its support behind a worker who says her employer placed a job listing to replace her after she "called him out on unethical medical practices."
In a viral post shared on Reddit's 2 million-strong r/antiwork group on Sunday, which can be viewed here, user oldbuddyoldfriendpal explained how she discovered the job ad and suspected it was to replace her.
The post, which was upvoted more than 51,800 times online, added the employee works for a small company with two other co-workers.
User oldbuddyoldfriendpal continued: "I'm the only one with my job title and the only one needed. The building we work in isn't even big enough for a 4th person.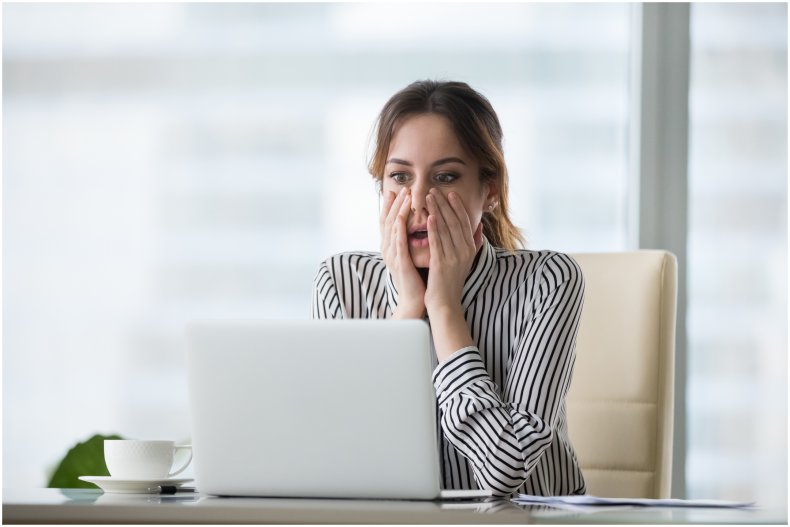 "So, yeah, he's replacing me. Hasn't told me but his job posting said he's looking to have someone new within two weeks.
"So he could have given me a two-week notice but will probably just fire me. All this because I called him out on unethical medical practices."
The employee added: "I was even nice about it and just expressed my concerns but he's been short with me ever since and now this."
She did not elaborate further on what her employer's supposed unethical medical practices were.
Since being shared, the comment attracted more than 3,255 replies with the vast majority supporting the employee.
Many of those encouraged the Reddit user to apply for the job with fake profiles or to report the employer for unethical practices.
One commenter, who received 20,800 upvotes for their post, said: "Apply for it. As a special skill list that you are knowledgeable in workplace ethics."
Another posted: "Make multiple fake profiles and applications and drag this out long enough to find a new job then walk off."
While a third Reddit user posted: "If you report (for unethical practices) before he fires you, you might have grounds for a wrongful/retaliation termination claim. But, I'm not a lawyer. Talk to one."
Newsweek has contacted oldbuddyoldfriendpal for comment.
According to a review of multiple studies carried out by career advice company Zippia in June, some 65 percent of workers in the U.S. are happy with their current job.
But it added only 20 percent were passionate about their jobs and that more than 100 million employees in the U.S. were somewhat satisfied with their work.
The company found the top reason Americans were dissatisfied was because of their income with only 28 percent of those making less than $24,000 annually saying they were in a good job.