Internet Supports Woman Charging Designated Driver Tax: 'Cheaper Than Uber'
Commenters supported a woman's decision to charge a "designated driver tax" by having her friends cover her soda or food when they go out and she drives.
The anonymous woman, known as u/twizabeth, posted about her situation in Reddit's popular "Am I The A**hole" subreddit where it received more than 8,500 upvotes and 880 comments. The post can be found here.
Designated driving, which was pushed in a 1988 campaign, is the agreement to be the sober driver while others drink in an effort to limit drunk driving.
According to the National Highway Traffic Safety Administration (NHTSA), 32 individuals die every day in drunk-driving crashes around the U.S.–or about one every 45 minutes.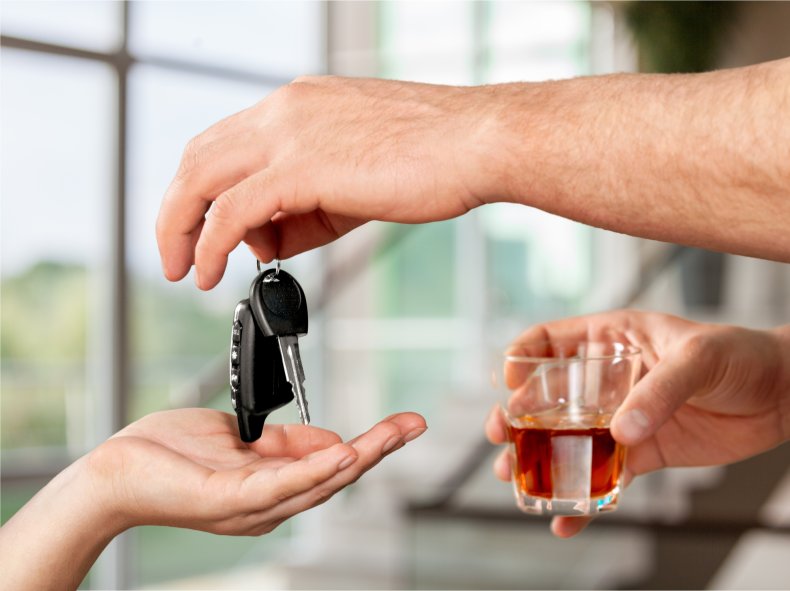 In the post titled "Am I the Asshole for making my friends cover my dinner if I DD for them while bar hopping?" the woman said she doesn't enjoy alcohol or being around groups of drunk people.
She said although she doesn't drink, she will happily be her friends' designated driver when they go out.
"I prefer it when they tell me when they want to be picked up and I can go get them later as opposed to spending the whole time with them as they get sloshed," the post read. "But I can be convinced to bar hop with them on one condition: if we go out to dinner, they cover my bill."
She said that if she doesn't order dinner she expects her friends to cover her sodas throughout the night.
"It doesn't have to be a steak or something expensive," the post read. "I'm not demanding anyone buy me a $50 plate nor would I do that to my friends."
But she said in exchange for using gas and spending time in crowded environments she doesn't enjoy, she expects her friends to split the cost of her dinner.
"I was laughing and explaining it to a new friend and he called me an a**hole and that my payment should be my friends getting home safe," the post read. "I replied that they could get home safe without me going with because I'd go get them, this is the cost for making me hang out where I'm uncomfortable. He said it's even worse because I'm charging them to hang out with me."
More than 880 users commented on the post, many defending the woman's expectation to have her friends cover her food or drinks in exchange for driving.
"You're probably cheaper than an Uber & any women in your group may potentially feel more comfortable, so NTA," one user commented.
"NTA . Paying for the DD's food and non alcoholic drink should just be common courtesy imo," another user commented.
"NTA, and it sounds like you and your buddies have a good system!" another wrote. "Like, a plate of nachos or a burger or whatever in exchange for everyone having a good time and staying safe? I dig it. If this new guy doesn't like it, sucks for him."
Newsweek reached out to u/twizabeth for comment.
In another viral "Am I The A**hole" post, a woman left users divided after she picked up her drunk teen from a party without telling her husband.
Another man was called out after attending a party and leaving his wife at his mother's house without the car.
Users also defended a woman who called her boyfriend "useless" after he got drunk and played video games while he was supposed to be babysitting her four-year-old.