Algeria has switched off internet access across the entire country in a bid to stop school children from cheating in their exams.
The North African country took the drastic step after rampant cheating in recent years, and says blackouts will continue until the exam seasons ends on June 25, the BBC reported.
Both mobile and fixed line internet access will be blocked, going offline for an hour as each exam starts. Education authorities' main fear is that questions will be leaked to students who have not yet begun the tests, as was the case in 2016. That year, some 550,000 students had to retake their exams because of suspicions they had cheated.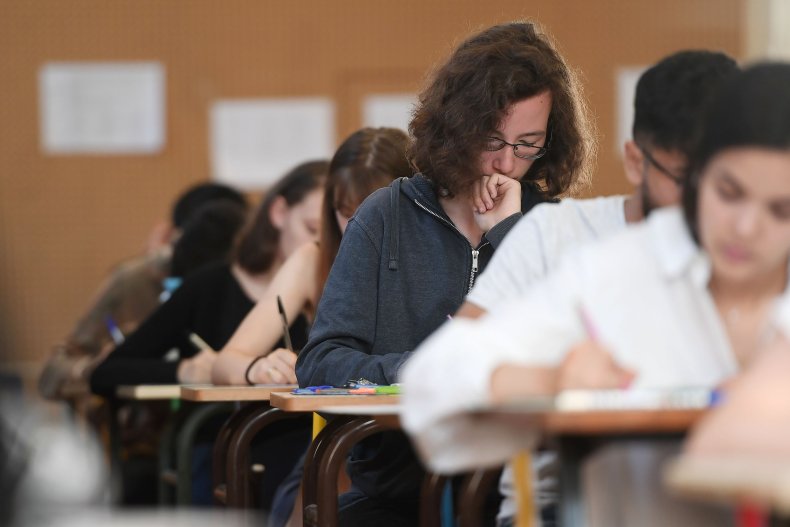 The government has previously asked service providers to block all access to social media sites, but these measures failed to stem the leaks. Dozens of people suspected of leaking exam questions have been arrested, including officials working in national education offices and printers.
Algeria's Education Minister, Nouria Benghabrit, said she was "not comfortable" with the decision to block internet access, but said the government could "not passively stand in front of such a possible leak."
Algerie Telecom, the public internet provider, said its services were shut down "in compliance with instructions from the government, aimed at ensuring the high school diploma tests run smoothly," the Guardian reported. Ali Kahlane, the president of telecoms association AOTA, explained that all operators had to adhere to government orders.
More than 770,000 students will sit their exams this week. As well as cutting internet access, authorities have installed a range of security measures to keep all web-capable devices out of the country's 2,000 exam halls, including metal detectors. The students' results will be announced from July 22 onwards.
Employees at exam printing presses are also under close scrutiny, with surveillance cameras and jamming devices installed to make sure no one is leaking information.
Algeria is not the only nation to have taken drastic measures to combat cheating. Iraq and Ethiopia are among other countries to have blocked internet access during exams as authorities struggle to combat the rapid spread of supposedly secret questions.
Though currently only being used to stop exam fraud, there are concerns the government could one day use the measures for political reasons, to stifle dissent or cut certain areas off from the rest of the country or world.