Internships Where You Do Real Work for Free Are Illegal, but Colleges Haven't Treated Them That Way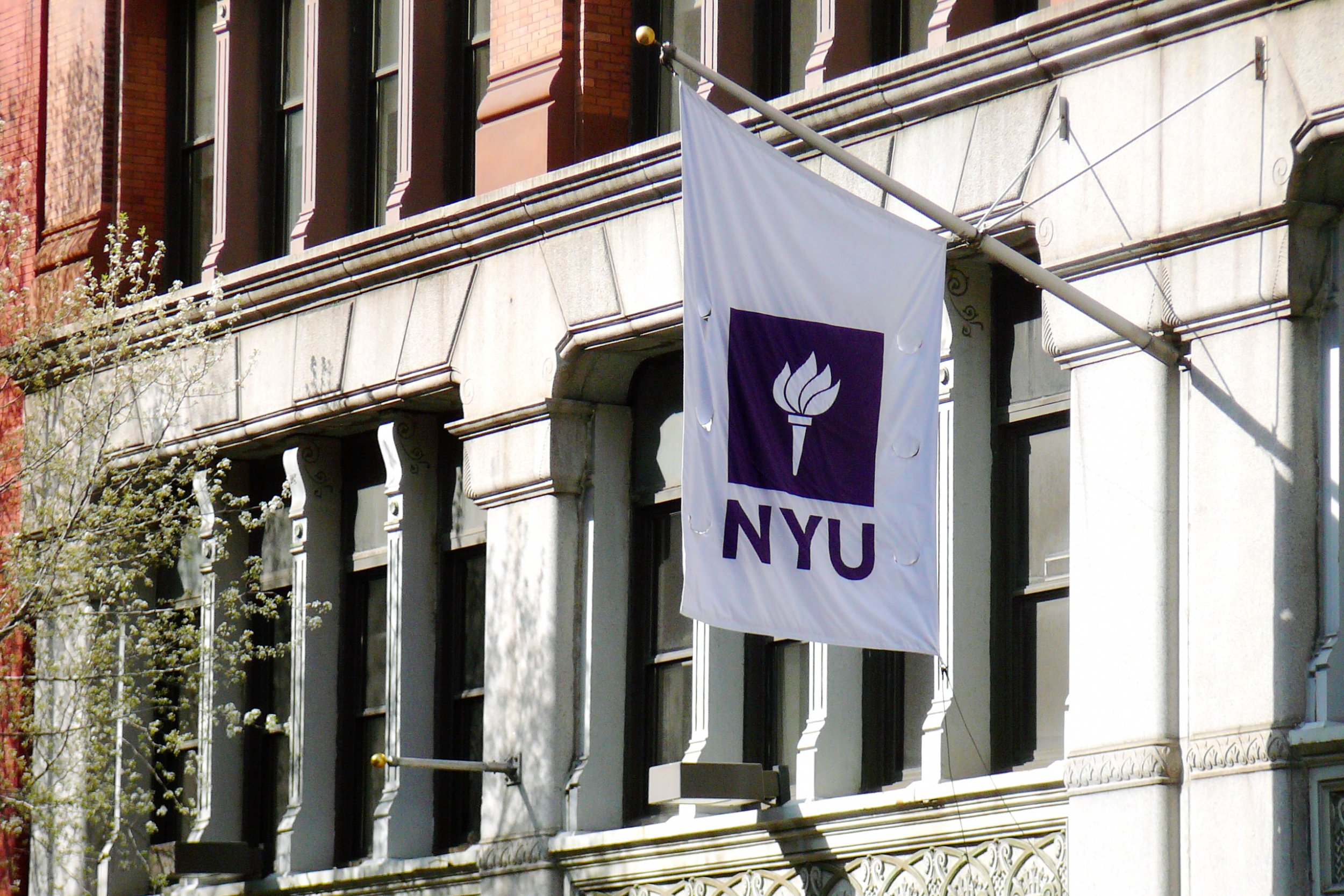 When third-year New York University student Christina Isnardi landed an unpaid internship at a film production company, she found herself doing the exact same work as full-time employees — for free. Plopped at another cosmic joke of an internship, her classmate washed dishes. Another one of her friends was priced out of the free-labor hamster wheel entirely.
So Isnardi did what dozens of disillusioned millennials do every day of the week. She cooked up an online petition, calling on NYU's Wasserman Center for Career Development to "remove postings of illegal, exploitative unpaid internships from CareerNet," the college's online jobs board. The petition cited Fact Sheet #71, which lists the oft-ignored Labor Department guidelines under which an internship may legally be unpaid. One such guideline mandates that "the intern does not displace regular employees" — a hurdle Isnardi's internship squarely flunked.
"I didn't think it was going to be very big," Isnardi said of the petition, which she wrote with a classmate, Rachel Whitbeck. But soon it garnered more than a thousand signatures and a modest bout of national media attention, and NYU agreed to work with Isnardi on increasing oversight.
"I realized that this is the first initiative at holding a university accountable for basically being a pipeline for [bringing] these illegal unpaid internships to their students," Isnardi said.
That was in May — a lifetime and a half ago, as far as internship reform is concerned. This month, NYU's career center finally tightened its handle on what sort of internships, paid or otherwise, will be funneled out of the entropy of the New York job market and onto students' browser windows. First reported by ProPublica, the reforms are multifold. According to James Devitt, an NYU media relations representative, the school will now require that listing employers read and comply with schoolwide and federal internship regulations. Moreover, it will clarify compensation policies, expanding the categories from "paid" and "unpaid" to "paid," "unpaid in compliance with NYU and Department of Labor guidelines," " paid and academic credit," "academic credit," and "stipend."
"We're confident these changes will not only enhance internship experiences for our students, but also make it easier for them to pursue opportunities that are invaluable in reaching their career aims," Devitt told Newsweek in an email.
Perhaps most significantly, though, the school will provide students with a link to Department of Labor resources, encouraging them to educate themselves on laws that often go undiscussed and unenforced in the rush to pad resumes. It's a necessary move as students (and recent, or not-so-recent, graduates) spin their wheels in what The New York Times has dubbed the "permanent intern underclass" — and as enforcement falls feebly behind.
And it's not an isolated shift. NYU's policy change arrives in the shadow of a year that thrust unprecedented scrutiny on the internship question, spurred in large part by a high-profile ruling that Fox Searchlight Pictures violated labor laws in its use of unpaid interns on the set of Black Swan. That lawsuit was met with a flurry of others, filed by the disenchanted ex-intern armies of Condé Nast, MSNBC, and Gawker, to name several. The Nation, meanwhile, set about compensating its interns after they politely filed a letter demanding as much — and Condé Nast went the opposite route by shuttering its storied program entirely.
As those disputes unraveled, Isnardi's petition struck a nerve. NYU isn't the only school feeding its students into New York's intern industrial complex, but with its vast enrollment, sprawling downtown presence, and intimate link to the glamor industries — fashion, media, and the arts, each boasting a nefarious reputation for unpaid labor — it's one of the biggest players.
So it's no surprise that Isnardi's fellow students and petitioners have horror stories of their own, whispered in Bobst Library and chronicled at weekly gatherings of Intern Labor Rights, an activist group that emerged out of the Occupy Wall Street group Arts & Labor and boasts a strong NYU presence among its membership.
Kelly, an NYU student who asked that her last name be withheld, told Newsweek about an unpaid newspaper internship where she pays out of pocket for travel costs incurred while reporting — and was told she isn't allowed to freelance for the publication for pay.
"They told us we're not allowed to go on spring break without approval because they have no other fact-checkers," Kelly griped. "It's very common that I'm there after all the other writers have left. I'm kind of hemorrhaging money here."
Nicole Phillip, a fellow student whose resume boasts internships in broadcast journalism, shared similar complaints.
"Employers having their interns stay later or do extra work while their paid employees go home — it's wrong, and I've had that happen to me before," Phillip said. "I didn't know that there were certain guidelines you had to follow."
At NYU, that gap between what's legal and what students believe to be legal might finally be resolved. Eric Glatt, one of the Black Swan production interns who took Fox Searchlight to court, sees university enforcement as a tipping point.
"The colleges are critical," said Glatt, who has left the film industry, where his name has been blacklisted in some circles, to study law at Georgetown. "They have their hands on what now amounts to an open spigot of free labor for employers who are willing to go that route [of] taking entry-level jobs and calling them internships."
And they can't simply rely on would-be interns to stand up for their own rights, Glatt argued. Students are too terrified of the job market, art kids too seduced by the ubiquitous promise of "exposure," that mythical elixir to cure all labor wrongs and wash away unemployment woes.
"It only takes one or two more colleges before it becomes something everyone has to pay attention to," Glatt promised.