Interpol Chief Leaves for China, Disappears: Police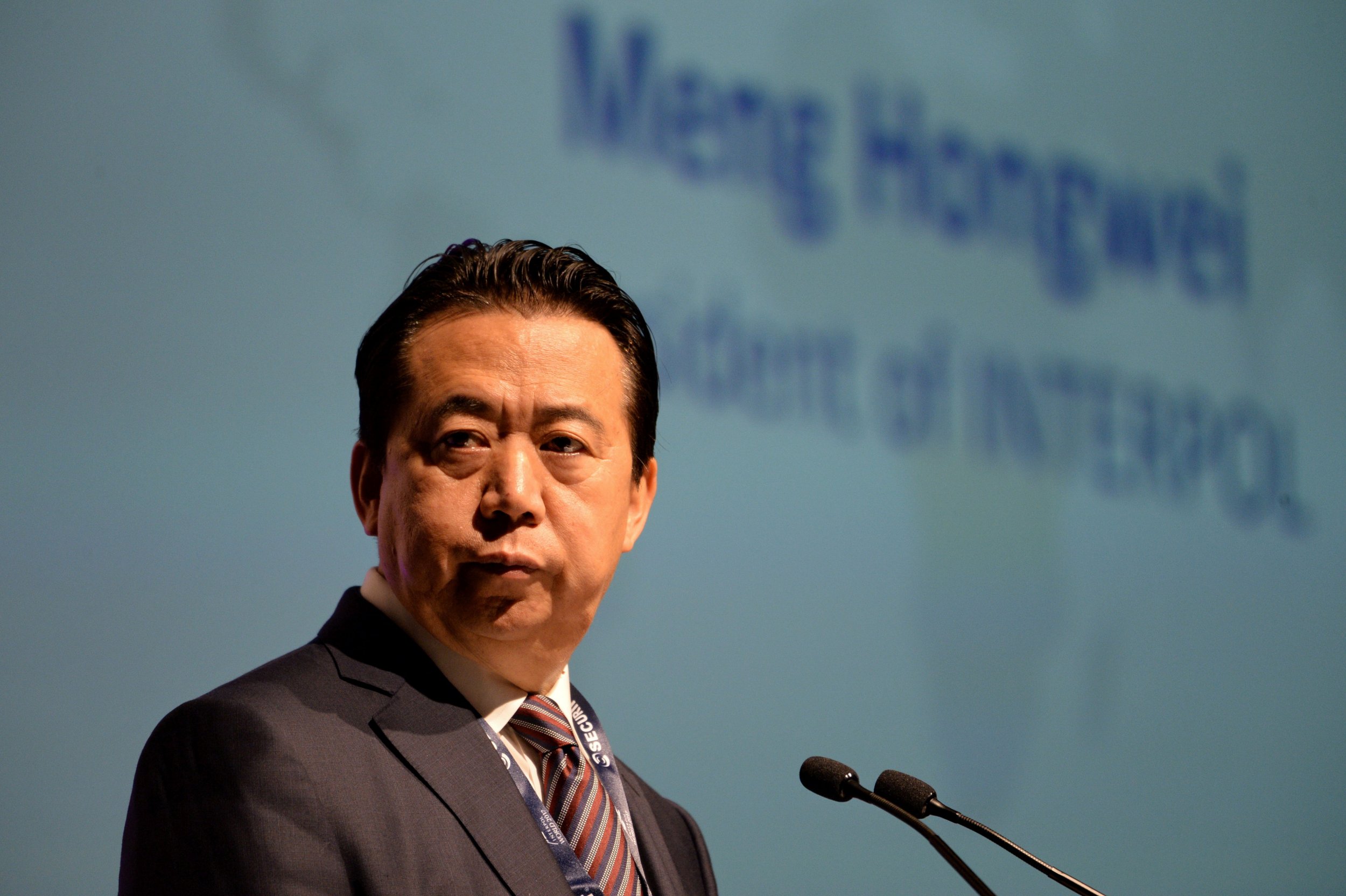 Interpol President Meng Hongwei is reportedly missing after traveling to his native China last week, according to French authorities.
French police have opened an investigation after Meng's wife told authorities that she did not hear from her husband since he left their home in Lyon, France, where Interpol is also based.
"This is a matter for the relevant authorities in both France and China," Interpol said in a statement according to NPR, saying that it was "aware of media reports in connection with the alleged disappearance."
The international organization, which facilitates police cooperation across borders, stressed that the missing senior Communist Party official is not in charge of the day-to-day operations. Interpol's general assembly elected Meng for a four-year term two years ago, replacing Mireille Ballestrazzi of France.
"We currently face some of the most serious global public security challenges since World War Two," Meng told the assembly at the time, according to a press release.
The election of China's vice minister of public security to be president of the 192-member organization saw criticism from some human rights organizations, saying that China would use the opportunity to look for political opponents who have left the country.
"The appointment of Meng Hongwei is alarming given China's long-standing practice of trying to use Interpol to arrest dissidents and refugees abroad. It seems at odds with Interpol's mandate to work in the spirit of the Universal Declaration of Human Rights. There now needs to be close scrutiny of the kinds of notices that Interpol issues at the request of the Chinese government," Nicholas Bequelin, the East Asia director at Amnesty International, said in a 2016 statement.
China has issued "red notices," the equivalent of an international arrest warrant, in an attempt to capture officials accused of corruption. Named Operation Fox Hunt, over 4,100 people have been returned to China and around $1.5 billion has been reclaimed, according to the Chinese government.
Lai Mingmin, a former bank chief, left China in 2001 after being accused of corruption and bribery. Lai, who had been living in Australia, reportedly returned voluntarily in June of this year.
"Lai Mingmin fled for 17 years and his return...shows the positive results of the Party Central Committee's decisions, based on comrade Xi Jinping's policy," Chinese state-run Xinhua News Agency said, according to Australia's ABC News.