Interpol Elections Shine Harsh Light on Authoritarian Regimes
A United Arab Emirates (UAE) official's push to become president of Interpol has raised concerns about the influence of authoritarianism within the international policing organization.
Ahmed Naser al-Raisi is the inspector general of the UAE's interior ministry, in charge of detentions and security operations in that country. Al-Raisi could become the new head of Interpol pending elections within the organization's General Assembly on Thursday.
However, many critics and dissidents have opposed al-Raisi's campaign, and many continue to decry his potential rise to the presidency of the organization based in Lyons, France.
Al-Raisi's campaign comes as the UAE continues to be accused of numerous human rights violations by Amnesty International and Human Rights Watch. In October 2020, 19 NGOs sent a letter to Interpol opposing al-Raisi, stating that his presidency would "damage Interpol's reputation and stand in great contradiction to the spirit of the Universal Declaration of Human Rights and the organization's mission."
The letter also noted the UAE's "poor human rights record, including the systematic use of torture and ill-treatment in state security facilities," and stated that al-Raisi "is part of a security apparatus that continues to systematically target peaceful critics, rendering civic space virtually non-existent."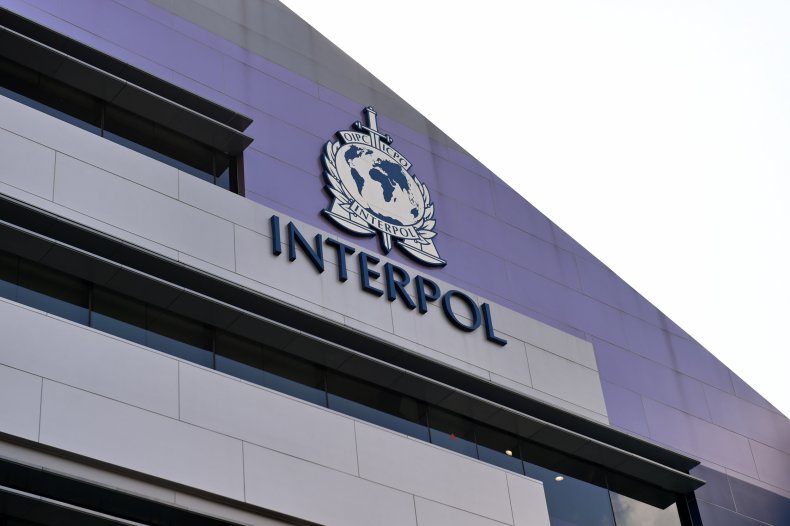 As the election nears, many governments have expressed concern about the potential rise of authoritarianism within Interpol if al-Raisi were to be elected.
A group of German politicians released a statement saying that "given the devastating human rights record of the United Arab Emirates (UAE), the appointment of Mr Al-Raisi as president would be in blatant contradiction to the Universal Declaration of Human Rights and the organization's mission."
Issues have been brought up not only from state officials, but from people who have had experience with the UAE's human rights abuses firsthand.
British political scientist Matthew Hedges was arrested in Dubai, UAE, in 2018, accused of spying for the United Kingdom, and sentenced to life in prison. While he was soon pardoned following pressure from the U.K., Hedges worries that al-Raisi could drastically hurt Interpol's operations.
"[Al-Raisi] is responsible for torture. How can such a man become one of the world's leading police officers? It's ridiculous," Hedges said in an interview.
The UAE is not the only country where dissidents fear authoritarianism could impact Interpol.
China has been particularly named as one of the nations that has attempted to involve itself within Interpol the most. The organization's previous president, Meng Hongwei, was accused of transforming the mostly ceremonial position into one of significant influence.
Hongwei was eventually arrested for corruption in 2018 by Chinese President Xi Jinping and sentenced to 13 years in prison.
Interpol has also seen increasing pressure from Russia. The country attempted to slip a Russian official into the presidency after Hongwei's removal, but human rights groups stopped the plot over fears of corruption within Russia.
Despite its international effort towards policing, Interpol has long been considered a potential target for strongmen and authoritarian governments. Despite the organization claiming that it operates "in the spirit" of the Universal Declaration of Human Rights, numerous governments accused of human rights abuses are currently members of Interpol.
In recent years, some countries have been accused of using Interpol to round up political enemies. This includes the reported use of false arrests and imprisonments by authoritarian nations such as Iran, Turkey, Belarus and Kazakhstan.
In a statement sent to Newsweek, Interpol said that "the nomination of Mr. Al Raisi for the post of President is unrelated to the work of the INTERPOL Foundation for a Safer World (Foundation), which is a separate and independent entity from INTERPOL ... any claim that the UAE, or indeed any country or organization has undue influence in relation to any policy, budget or operational decisions by the INTERPOL General Secretariat headquarters due to financial considerations is categorically false."
Update 11/23/21, 4 p.m. ET: with a statement from Interpol.