Interracial Marriage in America Is the Highest It's Ever Been Since Loving vs. Virginia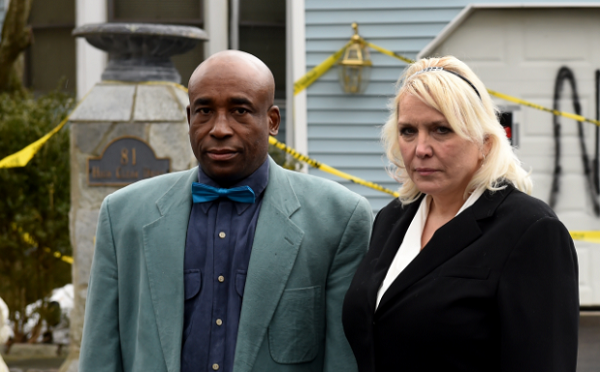 Fifty years ago, the U.S. Supreme Court ruled miscegenation laws—or laws preventing people of different races and ethnicities from getting married—unconstitutional. Decades later, interracial marriage is now the highest it has ever been in the United States, up 14 percent compared with what it was in 1967 when the courts ruled in favor of Richard and Mildred Loving, an interracial couple who were thrown in jail in Virginia for violating the state's rules against multicultural love.
Only 3 percent of couples in the country had intermarried at the time of the ruling, but by 2015, 17 percent of newlyweds in the U.S. had a spouse from a different racial background, according to U.S. Census Bureau data reviewed by the Pew Research Center in a report released Wednesday. The increase is the highest it has ever been, with interracial marriages of black people nearly tripling from 5 percent to 18 percent since 1980. White newlyweds with spouses of a different ethnicity have also increased, from 4 percent to 11 percent since 1980.
Interracial marriages aren't just up for black and white love birds. About three in 10, or 29 percent, of Asian newlyweds living in the U.S. entered an interracial marriage in 2015, according to the report. Of those marriages, 27 percent included spouses from Hispanic or Latino decent. As for American-born Asians, 46 percent married someone from a different race in 2015, while 39 percent of American-born Hispanics tied the knot with a person of a different ethnicity in 2015.
Personal views toward interracial relationships and marriage have changed even more dramatically in the U.S. A separate Pew survey recently found 39 percent of adults viewed intermarriage as a "good" thing for society, compared with just 24 percent who advocated for intermarriage in 2010.
Attitudes toward mixed marriages have shifted even more drastically when considering American views on the matter back in 1990, when 63 percent of non-black adults said they would be completely or somewhat opposed to a family member marrying a black person. In 2015, only 14 percent of non-black adults surveyed said they wouldn't agree with a relative marrying a black person.
Following the Civil War, many states, particularly ones located in the South, still had regulations that made it illegal for a white person to marry anyone other than a white person. Virginia law also prohibited residents from traveling to other states to avoid miscegenation laws, which is exactly what Richard Loving, a white man, and Mildred Loving, a black and Native American woman, did when they exchanged vows in Washington in 1958.
When the couple was found out by the local sheriff of Central Point, Virginia, where they lived, they chose to move to the country's capital and later had three children. It wasn't until they returned to Virginia for a visit in 1967 that they were imprisoned for engaging in an interracial marriage.
Their case made it all the way to the U.S. Supreme Court, which unanimously ruled miscegenation laws violated the Constitution, most evidently the 14th Amendment. And on June 12, 1967, marriage across racial and ethnic lines was deemed federally legal in the U.S.
Some states took longer than others to adapt to the ruling. Alabama was the last state to completely lift bans against interracial marriage in 2000.