Sacramento I-5 Road Rage: Two Killed in Bizarre Circumstances, Neither Had Valid California Licence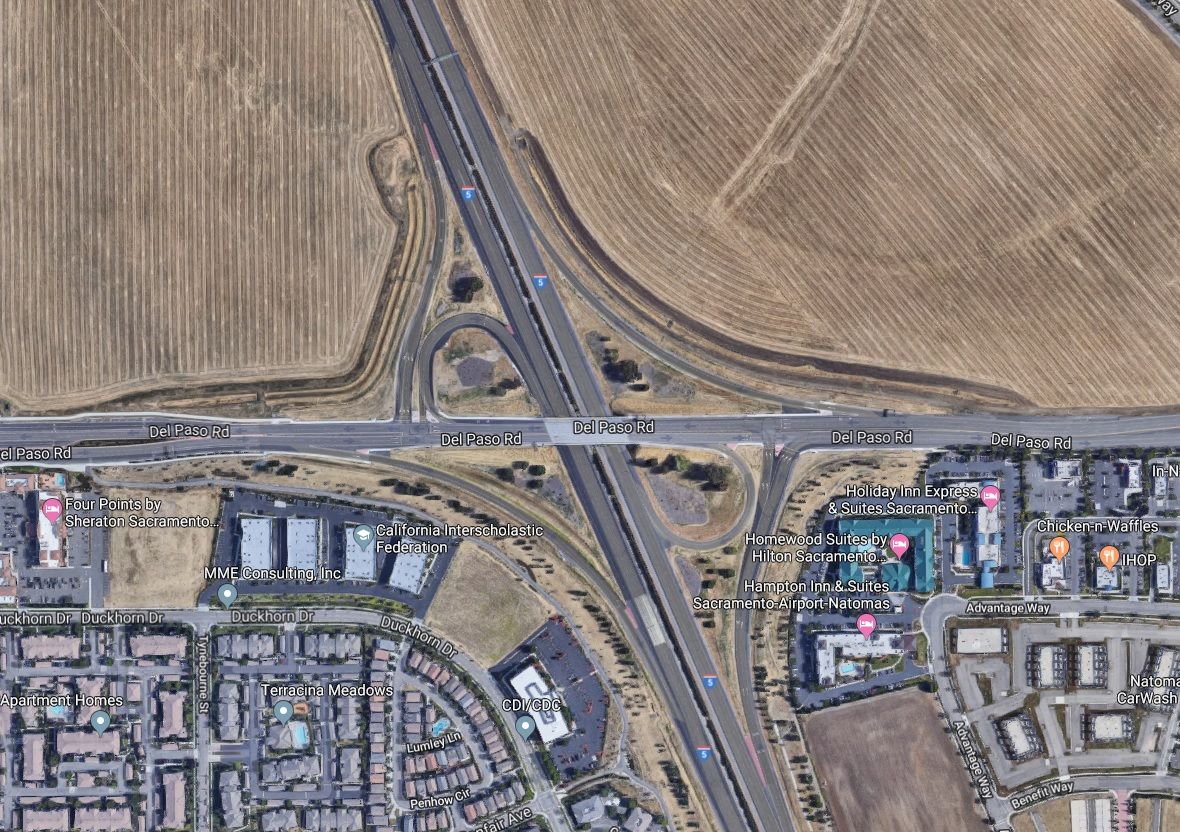 Neither of the two men killed in a bizarre road rage incident on Interstate 5 in Sacramento, California, had a valid driver's licence, it has emerged.
According to the Sacramento Bee, 39-year-old Jason Michael Dykes last had a valid licence in 2008 and had received several citations for driving while suspended. Jose Rodriguez-Carrasco, 37, had a Washington state driver's licence but was only in the process of obtaining his first Californian one.
Both men died during an altercation following a collision on the northbound I-5 around Arena Boulevard. After travelling further up the road, both men got out of their cars near Del Paso Road and began fighting on the freeway.
Investigators believe Rodriguez-Carrasco attacked Dykes with either a bat or a metal pipe, killing him, WQAD reported. Dykes died from a blunt-force trauma injury, according to the Sacramento County Coroner's Office, despite efforts by witnesses to resuscitate him.
When Rodriguez-Carrasco was walking back up the freeway after the incident at around 3:44 a.m. on Sunday morning, striking vehicles with his weapon, he was hit by a vehicle and also killed. The driver who hit Rodriguez-Carrasco stayed at the scene and is reportedly cooperating with police.
"It escalated from a traffic collision to a fight to a homicide," Officer Mike Zerfas of North Sacramento California Highway Patrol said, reported the BBC.
"Fights on the freeway between angry motorists, whether it's the result of a traffic collision or some sort of road rage type incident, occur quite often. Usually not in the middle of the lanes like it happened here," Zerfas also said, WQAD reported.
"If you're involved in a traffic collision call 911, report the incident and let officers come out to the scene. And if there's any type of conflict between the involved motorists that's for us to handle."
The Bee reported that Dykes was cited four times for driving without a valid licence between October 2016 and September 2018, and one count of speeding. He was also charged with resisting arrest in one of the incidents and sentenced to 30 days in custody, 30 days on the sheriff's work project and three years of searchable informal probation.
While the police investigation continued, the two northbound I-5 lanes were shut down for several hours, causing disruption and delay to drivers in the area.
Sacramento I-5 Road Rage: Two Killed in Bizarre Circumstances, Neither Had Valid California Licence | U.S.