Interview: Chef Marcus Samuelsson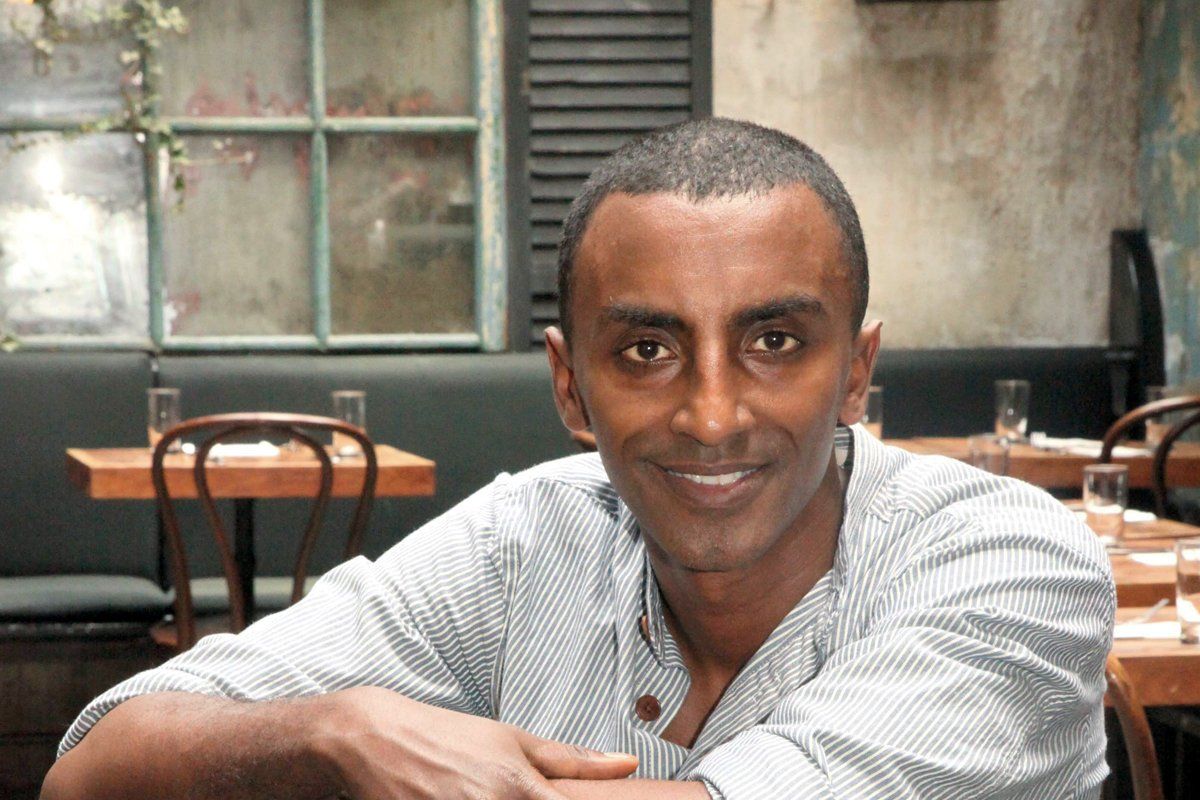 Your new website, Food Republic, is aimed at men. I see recipes for blueberry lemonade and goat cheese and strawberry bruschetta. What's the deal?
Men have evolved from this caveman way. The kitchen is the new garage. When men step into the kitchen, it becomes gadget driven. Friends always ask me, "What's the best pot? What's the best pan? What's the best whisky?" With women, it's more like, "I want to cook this really good meal today. It's going to be healthy. It's going to be nutritious for my family."
What's the most high-tech gadget in your kitchen?
My stove. Normally, you people have 12,000 BTUs. I have 22,000 BTUs. I have a grill outside on my patio: it's like a restaurant stovetop. It's crazy, but I cook a lot in my kitchen. I do a lot of my test cooking in my kitchen. But when guys come up to the patio of my house and see it, they're like, "Where can I order that?" I'm like, "Dude, that's kind of expensive!"
When you were young, was it not cool to be a male chef?
In Ethiopia, where I was born, all the cooks are women. When I grew up in Sweden, my mom and my grandmother did predominantly all the cooking. Then I changed to restaurant kitchens, where all of a sudden there were just more men than women, and I always thought that was weird.
"Pan-Nordic" cuisine is all the rage now. In 1995, you helped put Swedish food on America's map at the New York restaurant Aquavit. Why is world cuisine turning to Scandinavian food?
What we did at Aquavit for years was to evolve the conversation about Scandinavian food so that it didn't have to be smorgasbord only. When the time is right, I might do a Scandinavian project again in New York. Why not? I feel like I've been a big part in building this, not only in Scandinavia but globally. It's something I'm very passionate about.
You cooked at President Obama's first state dinner, which was for the Indian prime minister, in 2009. What was the hardest dish?
I was really nervous about making basmati rice for the Indian prime minister. Every Indian knows exactly how basmati rice should taste. I needed that to be perfect.
Did he like it?
He loved it.
Interview: Chef Marcus Samuelsson | Culture