Controversial Film 'The Interview' Grosses $15 Million Online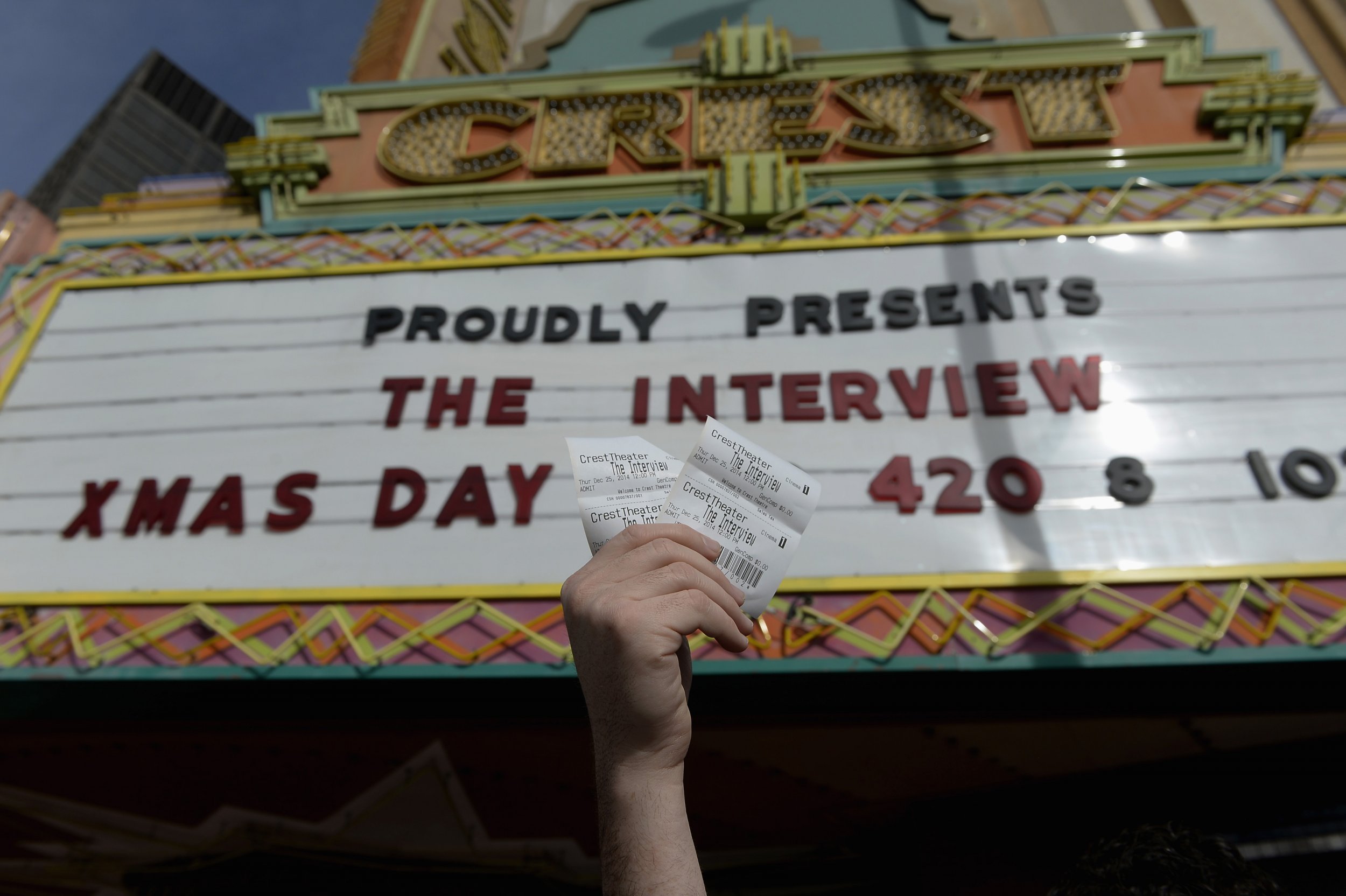 Sony's The Interview, the controversial film about a plot to assassinate North Korean leader Kim Jong-un, has made $15 million online in just four days and is the studio's most downloaded film ever.
Although Sony initially cancelled the premiere and Christmas Day release of the James Franco and Seth Rogen film after hackers released emails from Sony executives and threatened violent attacks on cinemas that chose to screen it. However, the studio then decided to release the film online and it's been downloaded two million times in the last four days the BBC reports.
Sony said The Interview was made available to customers in the U.S. and Canada on Christmas Day through YouTube, Google Play, Microsoft's Xbox video and the Microsoft website, with an inside source saying that Google Play and YouTube saw the greatest number of sales.
The film has also earned $3 million in cinemas, despite the fact that it was shown in just 331 theatres. The film cost around $75 million to produce and market.
Following Sony's decision to pull the film quickly become a totem of free speech and freedom of expression in the United States. Despite receiving poor reviews online and being named one of Forbes's most disappointing films of 2014 (right up there with The Expendables 3), there were queues for sold out showings in some major cities like Los Angeles.
In a statement, Sony Pictures Entertainment said it consulted with Google and Microsoft, among other companies, on 17th December to figure out how to release The Interview in an alternate way and called its release "essential… especially given the assault upon our business and our employees by those who wanted to stop free speech."
"We chose the path of digital distribution first so as to reach as many people as possible on opening day, and we continue to seek other partners and platforms to further expand the release," the statement continued.
President Barack Obama had even commented on Sony's decision to cancel the film's release, calling it a "mistake." In turn, North Korea blamed President Obama for an Internet outage in the country, issuing a statement saying that the president: "is the chief culprit who forced the Sony Pictures Entertainment to indiscriminately distribute the movie."
It continued: "Obama always goes reckless in words and deeds like a monkey in a tropical forest."
On 22nd November a hacker group leaked personal emails, salary information for thousands of Sony staff and the script for the new James Bond film. On 16th December, a group calling themselves Guardians of Peace threatened a 9/11-style attack on theaters showing the film. The FBI determined North Korea was behind the attack.