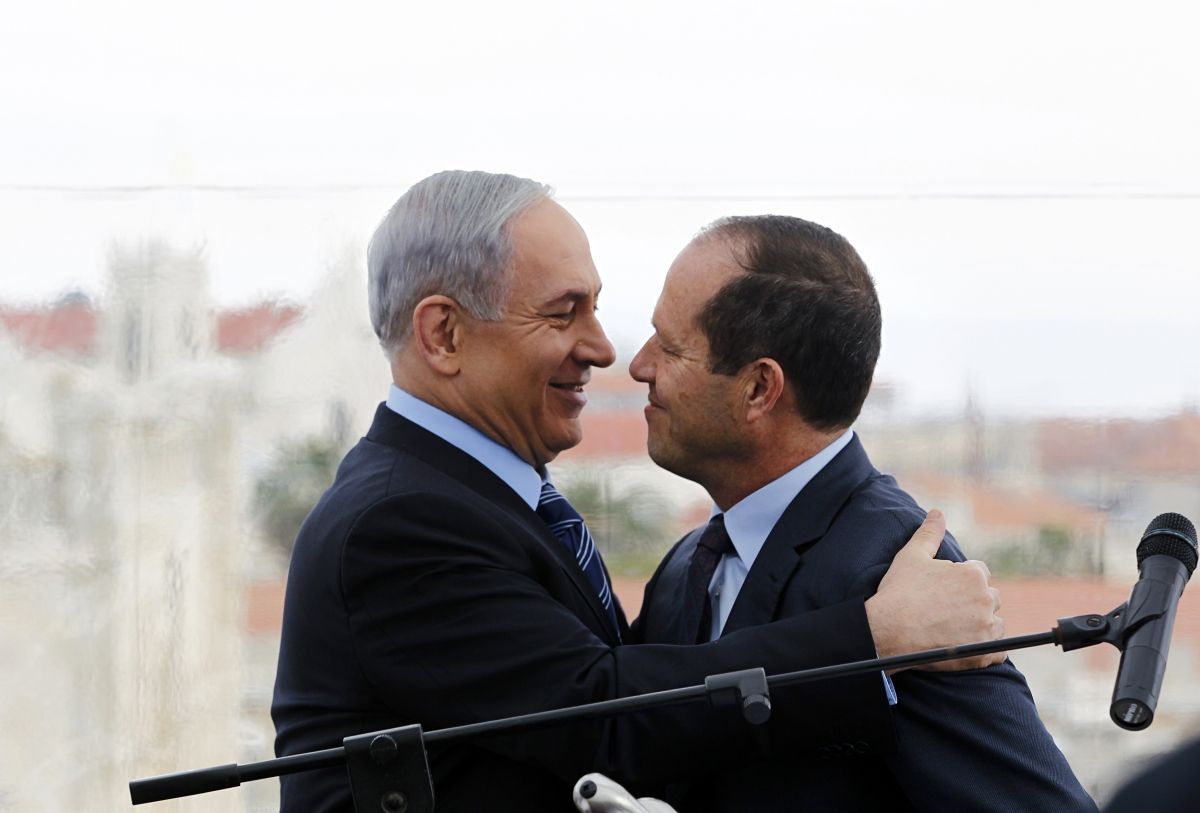 As his city suffers a spate of stabbing attacks, the mayor of Jerusalem has told Newsweek that security forces are rapidly adapting their tactics to prevent what appear to be predominantly acts of lone-wolf violence by using technology, social media channels and a bolstered security force in new ways.
In the past two weeks, at least seven Israelis and 30 Palestinians, some of whom were attackers, have died as the security situation deteriorates in Israel's cities and in the West Bank. The increase in stabbings by Palestinians has meant that Jewish Israelis have been targeted on a near-daily basis on Israel's streets while hundreds of Palestinians have been wounded in clashes with Israeli forces in East Jerusalem and the West Bank.
"This kind of violence, there is a different pattern," Mayor Nir Barkat says, speaking by telephone from his office in Jerusalem. "We are adjusting our systems, building new ways to fight this kind of terrorism."
He adds: "What we must do to fight this kind of violence is probably different than we did in the past. In terms of fighting a terrorist and the violence, [we are] increasing the police in a different way and using other technological means to prevent people from creating violence and the terror attacks that are happening."
Barkat would not elaborate on specific measures but Israeli police spokesman Micky Rosenfeld says that the Israeli security forces have been significantly bolstered in the city.
The police have set up roadblocks in areas of East Jerusalem to prevent would-be attackers from reaching other parts of the city, Rosenfeld says. In remarks made following an Israeli security cabinet meeting on October 5, Israeli Prime Minister Benjamin Netanyahu said he would deploy thousands of extra Israeli forces in Jerusalem and the West Bank.
Rosenfeld confirms that 1,200 additional forces from various units around the country are now based in the city. Israeli authorities are also using a network of intelligence sources and sifting through online information from social media networks to identify potential attackers.
Barkat, who referred to Palestinian population growth in Jerusalem as a "strategic threat" in 2010, adds that Israeli authorities must counter what he calls incitement on the part of President Mahmoud Abbas's Palestinian Authority and Palestinian media outlets. He suggests that Israeli authorities should use social media channels as a way to reach would-be attackers and use information to deter them from carrying out violent acts.
"It's about protection but number one it's about prevention, maybe even before we get to using technologies and intelligence," Barkat says. "So, in order to fight the incitement we have to use new tools and we need to go through the media that is inciting and get it through social media and other means to tell people the truth and calm them down."
Last week, Barkat called on residents of Jerusalem with gun licenses to carry their weapons on them at all times. The violence has escalated as tensions have mounted in recent weeks over a part of the Old City of Jerusalem that is sacred to both Jews and Muslims. Muslims refer to the site as Al-Haram al-Sharif, or Noble Sanctuary; to Jews it is the Temple Mount.
Barkat, a tech entrepreneur who has served as the city's mayor since 2008, dismisses suggestions that the latest violence is the start of a third Intifada, or uprising. The stabbings come after weeks of unrest at the Temple Mount compound but Barkat says Israel is not to blame for the rising tension. Palestinians fear that Israeli authorities are attempting to increase Jewish access to the site, which Jews are currently allowed to visit but where they are not permitted to pray.
"The claim that Israel is trying to change the status quo on the Temple Mount is just a bunch of lies," Barkat says. "Unfortunately, some of the teenagers believe it and are going into violence. This wave of violence is based on that."
Abbas blamed Israeli "aggression" for the escalation in Jerusalem and the West Bank in a speech delivered on Wednesday to the Palestinian public on the current situation in the Palestinian territories.
"We will not give in to the logic of brute force and policies of occupation and aggression practised by the Israeli government and its herds of settlers who engage in terrorism against our people and our holy places and our homes and our trees," Abbas said.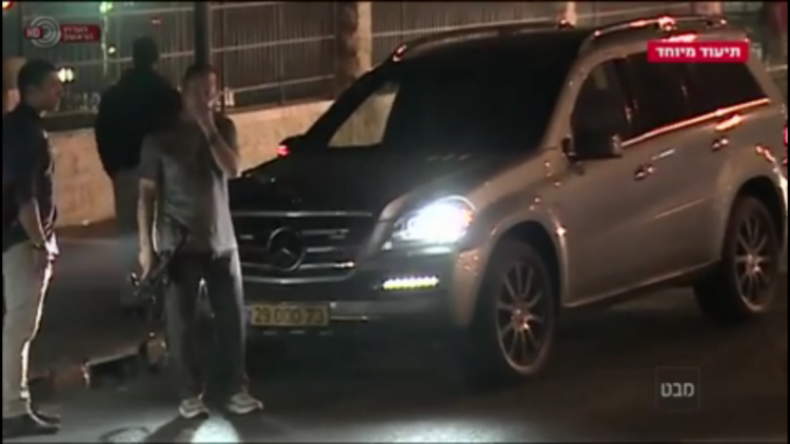 One of the ways that Barkat advocates dealing with lone-wolf attacks is the use of personal combat weapons; in a society where national service is a requisite, many are trained in the use of weapons. Barkat was a paratrooper in the Israel Defense Forces (IDF) for six years and is a licensed gun owner. He was pictured last week visiting the East Jerusalem neighborhood of Beit Hanina holding a handgun, a Glock 23 model, converted into a light carbine rifle using a modification kit.
"I think it's a good example to show other people what to do and take my gun for defence," he says. "This is not an offensive move, it is a defensive move to respond to terrorists that have indiscriminate ways of killing and hurting people out in the streets so, what I say to other people, I do myself."
His call for Jerusalem's residents to carry guns has been met with criticism from Israeli government ministers, such as former justice minister and opposition figure Tzipi Livni, who said it showed a failure on the part of authorities and could lead to "total anarchy" on Israel's streets.
Barkat speaks from experience. In February, he rugby-tackled and pinned down an 18-year-old Palestinian at a busy Jerusalem junction after the teen stabbed and injured an ultra-Orthodox Jew. Barkat's bodyguard and others detained the man after Barkat's tackle.
The moment was captured on CCTV and Barkat's actions were met with adulation in Israel, with Netanyahu holding a press conference to laud the mayor. Asked if he would hesitate to use his gun in such a situation, Barkat says he would shoot to kill a Palestinian attacker who continued to pose a risk to the city's residents.
"In the incident I had, when the terrorist had stabbed the person before me and stood right in front of me, he dropped his knife and we jumped him," Barkat says. "If he would have used his knife we would have killed him. It all depends on the situation. If it is a life-threatening situation, you use your arms to kill and eliminate the terrorist. If he is not threatening, you arrest the guy and you put him to trial."
Despite the almost daily attacks and his call for people to carry weapons, Barkat says Jerusalem remains one of the safest cities in the world.
"I do know that we are making a lot of news but if you check the numbers you will be amazed how safe we are. Living in our city is safer than living in New York, Chicago and Los Angeles and it's safer than the majority of cities in Europe."
He says that the new measures will "return the quiet in the streets" and let normal business resume amid a reported 50 percent drop in revenue for some of the city's hotels, restaurants and merchants.
Barkat also warns Europeans and Americans to be on guard against similar lone-wolf attacks and follow Israel's example in fighting back. "You should be aware of one thing: what you see in Jerusalem and Israel today, will happen in Europe and America tomorrow.
"There's no doubt in my mind that this pattern, the way it is used here by radical Muslims, will be used all over the world. If anything, I recommend the world learns from what we are doing. You are going to need it very soon."