Peeple, the 'Yelp for People' App, Defends Itself: 'This Is About Uplifting People'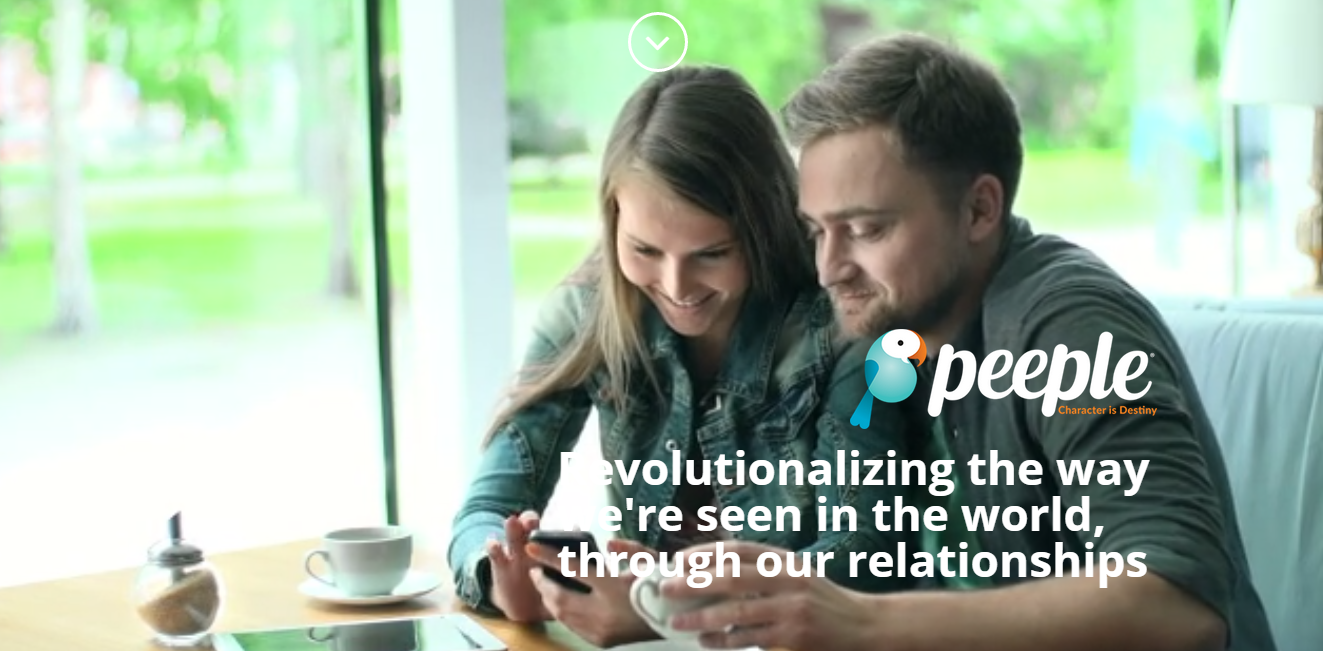 A controversial new app described as a "Yelp for people" has gone viral—and sparked terror on the Internet.
"Peeple," which bills itself as a way to "rate and comment about the people you interact with in your daily lives," has soared to prominence in the wake of a post on The Washington Post's Intersect blog, which deems it "terrifying." Though the app won't launch until November, the early reviews aren't positive: In headlines and tweets, Peeple is being called "truly awful," "a bad dream" and "a terrible idea."
But the app's founder, Julia Cordray, is staying firm. She says that critics don't understand her product.
"This is all about uplifting each other and helping each other and operating from positivity," Cordray says, speaking to Newsweek Wednesday evening.
"We all deserve to know who the best of the best are," she adds, repeating: "This is about uplifting people."
The Canadian entrepreneur founded Peeple with her best friend, Nicole McCullough, a mother who wanted to create a product that could help her identify trustworthy babysitters or neighbors—people who would be interacting with her kids. Cordray claims there are features built in to prevent the sort of abuse and hostility that seems inevitable.
"There's a lot of misunderstandings of the way the app actually works," Cordray says. "We have more integrity features and more accountability features built in than most online ratings systems today. I can appreciate, when people found out the world was actually round and not flat, and that we revolved around the sun instead of the sun revolving around us, there was tons of fear and uproar. We need to keep in mind that with any new concept and any new idea, there's always going to be some fear and some concern."
Speaking after a hectic day, Cordray seemed exhausted and overwhelmed by the volume of incoming calls and text messages, but stayed positive: "We're getting investors wanting to invest in the company and it's gone viral, to be frank." She described the Washington Post story as a "misrepresentation" and pointed to six individual statements in the piece that she considers inaccurate. (The Post reporter, Caitlin Dewey, says she stands by the story and issued a correction noting that Peeple users can report "inaccurate" reviews to the site.)
At best, Peeple seems similar to industry-specific review sites, like Rate My Professors or ZocDoc.com. At its worst, the app's mission statement seems tone-deaf or oblivious—who wants to be "reviewed" by an ex-lover in a public forum?
Critics fear the app will subject users to harassment, but Cordray insists that Peeple will be primarily used for upbeat reviews. "This is a positivity app," she says, "and we do not mean any harm. We don't intend to cause harm. This isn't about that."
The Peeple team stresses that people won't be allowed to write anonymous reviews. Users will have to sign in through their Facebook profile and must be 21 or older. To add a person to the database to be reviewed, the user must have that individual's cell phone number. But what if someone who has your number pens a negative review of you?
"The only way that those comments will go live is if they're positive," Cordray says. "If they leave a negative comment, it goes into your inbox and it is kept there until you, as the other user, claims your profile." (Negative reviews will remain private for 48 hours, giving the person being reviewed a chance to respond.)
Who makes the distinction between positive and negative comments? That's a responsibility Peeple reserves for its own staff. Peeple operates on a star system, modeled after Yelp's rating scale—and even if a hurtful comment doesn't go live, it will be shared with the person who is being rated.
Cordray promises that her team will flag negative comments and remove abusive users, but that's a promise social media giants like Twitter have found difficult to uphold. The founder's vision seems to operate from a fundamentally optimistic view of human nature. Pointing out that 79 percent of Yelp reviews are generally positive, Cordray says that "people are genuinely good and the world is genuinely good and they want to say nice things about you. And they want to uplift you. They want you to get that next awesome job opportunity."
That sunny vision could bump up against the realities of the Internet and social media, where people—and women especially—are regularly subject to abusive and unwelcome behavior from both acquaintances and strangers.
"Peeple taps into my worst fears as a woman who has experienced organized harassment online," says blogger and social media manager Ella Dawson, via email. "I barely slept last night, my anxiety was so awful."
Dawson visited Peeple's Facebook page on Wednesday night to register her discomfort, but she was banned from the page, along with others. She also blogged about how the app has the potential for serious harm.
"The total lack of empathy and awareness in Peeple's response to the criticism it's received from terrified survivors like myself makes it very clear that they have no idea what type of technology they're playing with," Dawson says. "Anyone who thinks that an app that lets you review other people without their consent is 'uplifting' is in for a very rude awakening."
Cordray says she has raised half a million dollars and receives interest daily from private equity firms and venture capitalists. She's aiming for a late-November launch.
But even if Peeple does get off the ground, will anybody use it? Yannick LeJacq, a reporter for Kotaku, is skeptical.
"It's fun to indulge in techno-dystopian fantasies," LeJacq says, "but I don't think people are actually dumb—or cruel—enough to get behind something like this and start using it."