An Intimate Look at Beijing, China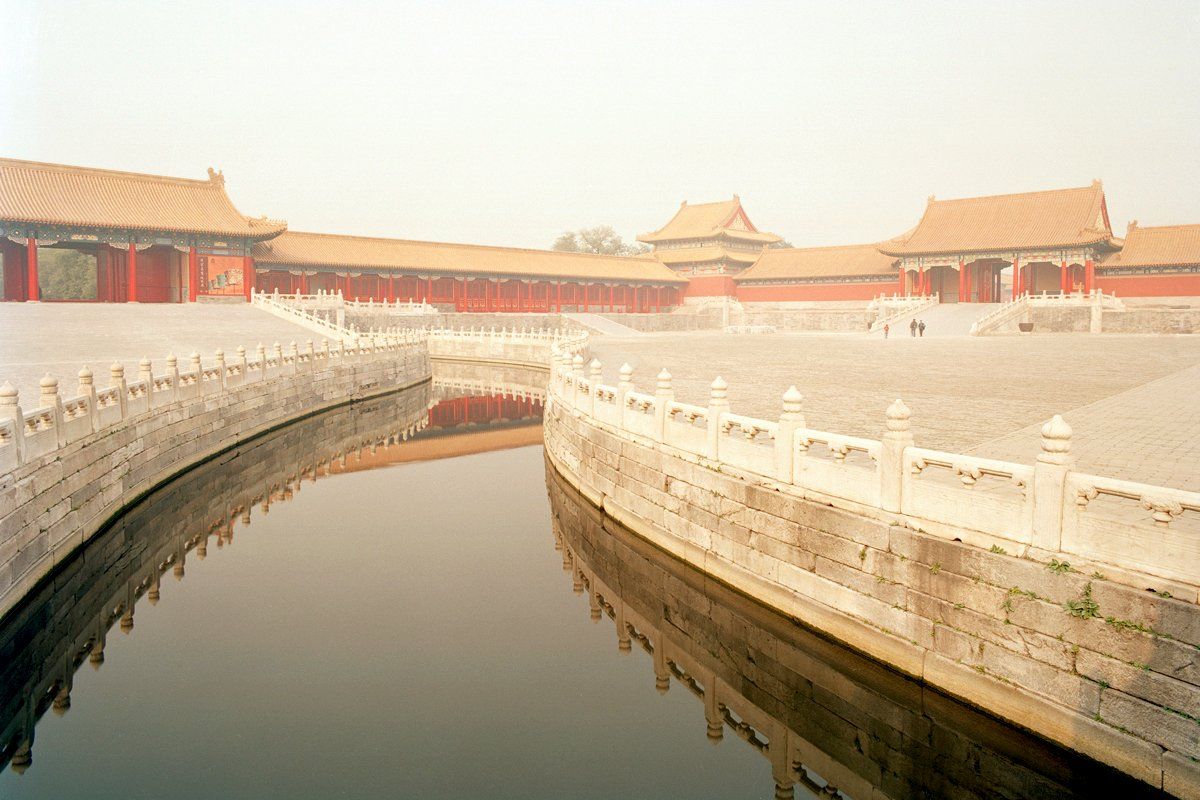 Forbidden City
For 500 years, the largest preserved palace complex on the planet was closed to commoners. Visitors now are welcome in the onetime home of 24 emperors, with its swallowtail roofs, crimson pillars, and treasure-filled mini-museums. Ask your guide to describe how China's rulers, concubines, and eunuchs lived and died—otherwise you might get a recitation of the dimensions of its 9,000 pavilions and rooms.
Tiananmen Square; dpm.org.cn
Duck de Chine
Succulent, tender, seductive. The Peking duck at this restaurant is among the city's best. And its nonduck offerings (such as pumpkin infused with sour plum) are tasty too. While other duck restaurants pulsate with high-decibel clamor, here you actually can converse without shouting—if you ever stop munching crispy duck skin, that is.
At 1949-The Hidden City, Gongti Beilu; www.elite-concepts.com/ promotions/1949/duckdechine.htm
Hutong Tour by Pedicab
In the Yuan dynasty (1271–1368), Beijing was crisscrossed by charming alleyways known as hutongs. Ride a pedicab through these winding lanes and visit ancient courtyard homes, the Bell Tower, Hou Hai's idyllic lakes, and a princely garden that inspired the classic novel A Dream of Red Mansions. See them while you can; traditional hutongs are disappearing fast.
hutongculture.com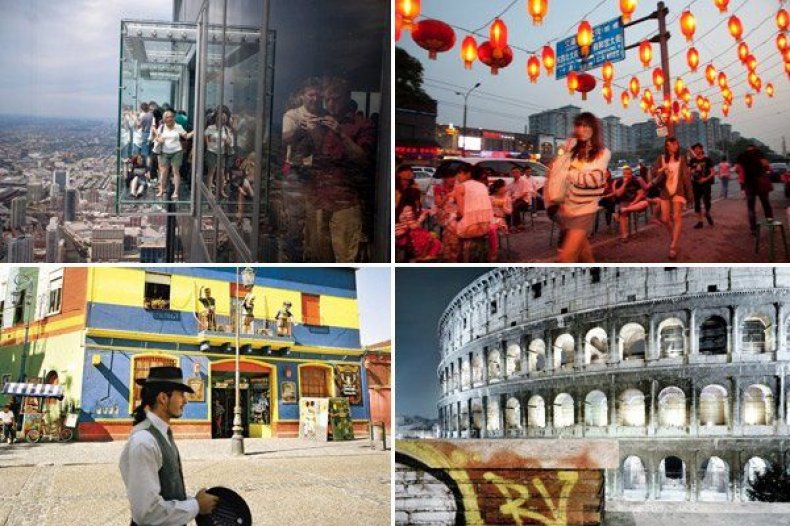 798 Art District
Once a military electronics factory built by East Germans, this sprawling compound houses a dynamic community of galleries, lofts, boutiques, cafés, and bars. Check out the latest exhibitions, or simply wander among fashion models on a shoot or art dealers and beautiful people doing brunch. Consider having a guide, or at least a good map; this place is vast.
2 and 4 Jiuxianqiao Lu, Dashanzi district
Panjiayuan Curio Market
The open-air frenzy of this sprawling weekend flea market has something for everyone: "antiques" made yesterday, rainbow-colored hill-tribe weavings, Tibetan silver amulet boxes, Mao's Little Red Books, and other Cultural Revolution paraphernalia. Arrive early, choose carefully, bargain hard.
East Third Ring Road, southwest of Panjiayuan Bridge
Temple Restaurant
Located down a winding hutong, this magical place was a Tibetan Buddhist temple built in 1683. After 1949, the temple complex was converted into a factory producing Beijing's first black-and-white televisions. Today, after renovation, the romance is back.
23 Songzhusi, Shatan Beijie; temple-restaurant.com
The 'Duck Egg'
Officially known as the National Center for the Performing Arts, this titanium and glass ovoid designed by Paul Andreu is one of several architectural wonders built in Beijing before the 2008 Summer Olympics. The exterior is stunning, the interior features enough tropical hardwood to populate a Brazilian rainforest, and some of the performances are world class.
2 West Changan Avenue; chncpa.org/ens
Silver Mountain Pagoda Forest
Located 30 miles north of downtown, this tranquil valley enclave featuring seven multi-eaved stone pagodas dates back 900 years. Hike along leafy trails on the 730-meter-tall Silver Mountain or down to a rural village with a Ming Dynasty opera stage and temple.
Changping district
Ghost Street
Strings of glowing red lanterns line Beijing's most famous food street. It's a boisterous feast for the eyes as well as for the stomach, offering chili prawns, cumin-infused Xinjiang kebabs, seafood, roast leg of lamb, hotpot, and more. One eatery, Hua's Restaurant, also has a dinner show with plate spinners, teapot twirlers, and an astonishingly adroit performer who changes his face masks in an invisible instant.
Dongzhimenwai Street, Chaoyang district
The 'Wild' Great Wall at Huanghuacheng
Most tourists visit extensively renovated sections of this wonder of the world. But connoisseurs seek out the "wild wall" that evokes its ancient, weathered grandeur. Huanghuacheng offers breathtaking panoramas, lonely watchtowers, and relatively easy walking on partial bits of the Great Wall clinging to hillsides on both sides of a reservoir.
Huanghuacheng, Huairou district