Drunk bees have been spotted dropping from the skies and stumbling around Australia's Parliament House (APH) in Canberra, the capital city and home to Australia's seat of government.
Parliament's head beekeeper Cormac Farrell explained the phenomenon in a series of tweets.
"Usually this makes them a bit wobbly, and if they come back to the #beehive drunk the guards will turn them away until they sober up," he tweeted.
"Unfortunately these girls had a bit too much, and have died from the alcohol," Farrell posted alongside a photo of three bees on the ground.
"The drunk #bees are kept out of the hive to stop the honey from fermenting inside, which could hurt the whole colony. However, once the honey is finished, you can use it to make some wonderful alcohol, which here @Aust_Parliament we do!" said Farrell.
Drunk bees will get lost, resulting in their death, but punishment for arriving to the hive intoxicated can also lead to a gruesome end. Guard bees will attack drunk bees and chew off their legs as punishment. This also serves as a warning to the rest of the hive.
In 2017, the Department of Parliamentary Services (DPS), in partnership with ANU Apiculture Society and the Canberra office of Aurecon, installed three beehives in the native landscape outside Parliament House.
ANU Apiculture Society is an interdisciplinary student-led initiative focused on bees and beekeeping. This student group manages the hives.
After three years, that number has grown to five beehives which produce honey for a range of products including honey vodka, honey mead and jars of honey which are often reserved as gifts for foreign dignitaries.
The beehive initiative is part of a global effort to tackle the decline of bee populations—crucial to Australia's food security, agriculture and environmental sustainability. The grounds at APH are an ideal area to host the hives as part of the department's environmental approach to protecting the building's surrounding habitats and ecosystems.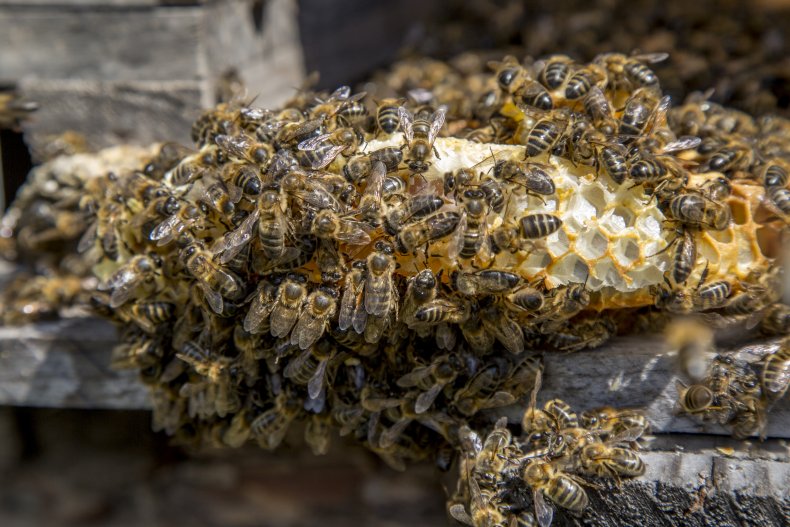 Over 9,000 miles away in Great Britain, warnings have been issued about drunken wasps invading private homes and attacking people in public.
With the onset of autumn, the usual food for wasps—namely flies and caterpillars—have diminished. Because of that, they have taken to eating windfall apples found in people's gardens.
Wasps carry a genetic trait that makes them gaga for sugary foods and alcohol, but they're also lightweights. So fermented fruits or beverages like cider attract them but after imbibing very little, they get drunk and more prone to stinging.
Recently a 2-year-old in Norfolk was stung 12 times at a local playground.
"There was a swarm—maybe 20 of them and they were everywhere, and three of them got into his hair," said the toddler's mother, Lindsay Compton.
"It was a moment of pure panic and helplessness."