Intoxicated Lawyer Allegedly Stripped Naked In Front of Bar Patrons: Police
A Florida woman was allegedly so intoxicated and upset that she couldn't be served alcohol that she undressed and stood naked inside a bar, prompting a police presence and eventual arrest.
Kelly Elkins, 49, of Treasure Island, was arrested February 18 for disorderly conduct. This comes after National Center for Drug Abuse Statistics revealed that 60 percent of people reported increased alcohol consumption since the onset of the pandemic.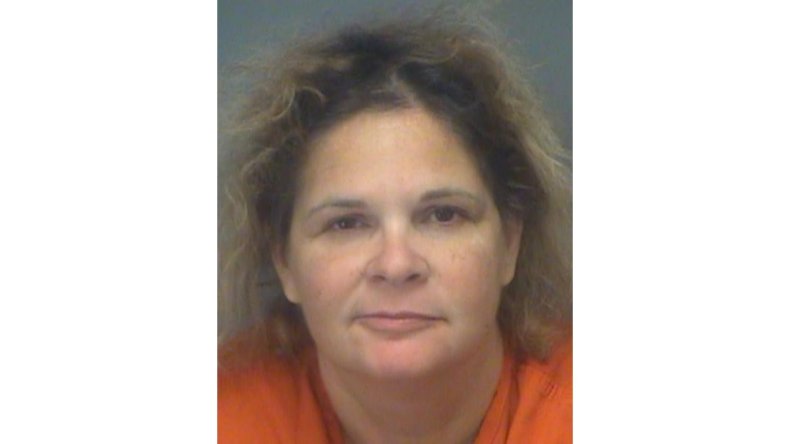 According to the arrest affidavit obtained by Newsweek, at approximately 2:18 a.m. that morning authorities arrived at Beach Lounge & Billiards at 541 Corey Avenue in St. Pete Beach. Elkins had allegedly removed her clothing inside the beach lounge and refused to leave upon request, "which constituted a breach of peace."
The affidavit alleged that Elkins, an attorney in St. Pete Beach with over 20 years' experience, "entered the beach lounge intoxicated to the point the manager refused to serve her." Elkins then reportedly walked into a bathroom, undressed, and then proceeded to go back into the bar "unclothed and completely naked."
The manager requested Elkins to put her clothes back on, but she reportedly refused. Police arrived and similarly told her to put her clothing back on, and she reportedly continued to refuse aside from putting on a zip-up hoodie and not zipping it up.
Elkins' pants were off and "near her" when police arrived. When authorities requested she put her pants back on, she also refused.
After police escorted Elkins out of the bar and told her again to put on her pants, she reportedly refused and said she was too tired. She was also "uncooperative" as it relates to the series of events that led to her becoming intoxicated.
"It should be noted, several patrons were in the bar during this incident and upon my arrival," the affidavit said.
Elkins was then placed under arrest.
Pinellas County records show that Elkins was charged just two days prior to the naked bar scene for allegedly obtaining food and lodging with the intent to defraud for items totaling less than $1,000.
The affidavit for that charge stated that Elkins allegedly entered an establishment on the afternoon of February 16 and "consumed food and various alcoholic beverages" valued at $38.25.
She allegedly offered to give the establishment her purse as a form of payment since she reportedly had no funds to pay for the items.
As The Daily Mail reported last year, another Florida woman stood naked on top of a bar at an Outback Steakhouse and grabbed bottles one by one, breaking them. Police at that incident said the suspect was so "out of control" that she eventually had to be subdued with a taser.
Currently, Elkins is listed as a "member in good standing" with the Florida BAR and remains eligible to practice law.
Newsweek reached out to Elkins for comment.