Introducing "Jungula Radio": Calais' First Radio Station Run By Refugees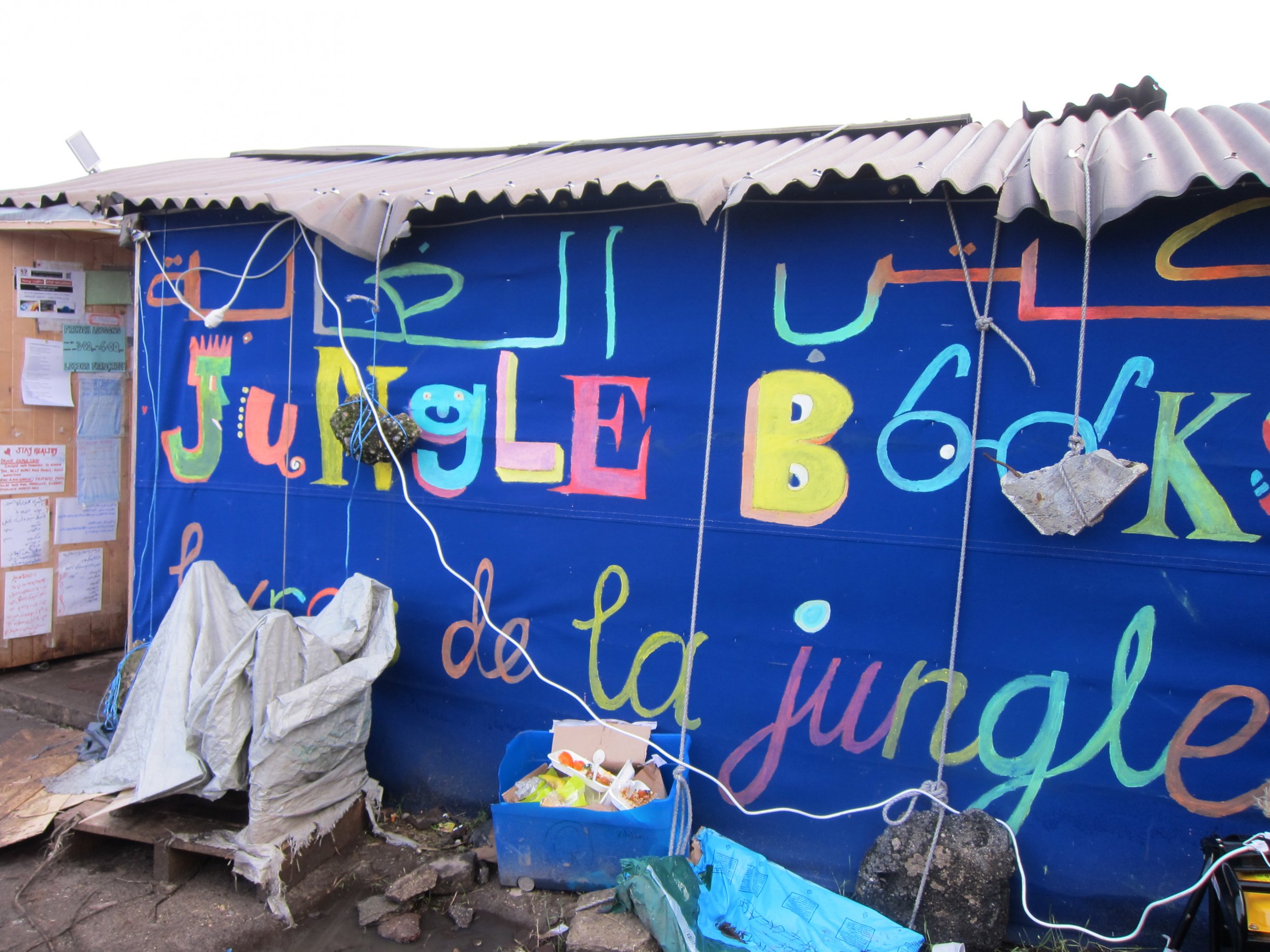 Imagine yourself in a French northern port city by the English Channel. It's below freezing, but there's a café where you can enjoy a coffee and a croissant. You can take a selfie with your smartphone by the White Cliffs of Dover on the horizon. Life, however, isn't so simple for thousands of refugees living in a squalid camp, known as the New Jungle, just a few miles east of the ferry terminal in Calais.
Between 3,000 and 5,000 refugees, who hail from Syria, Eritrea and Afghanistan, are struggling to live in the shanty town as tear gas pervades the biting air and freezing conditions threaten their very existence. While tensions are high in some parts of the camp as it faces demolition, the BBC reports, two young volunteers living in England and Ireland hope to alleviate anxieties.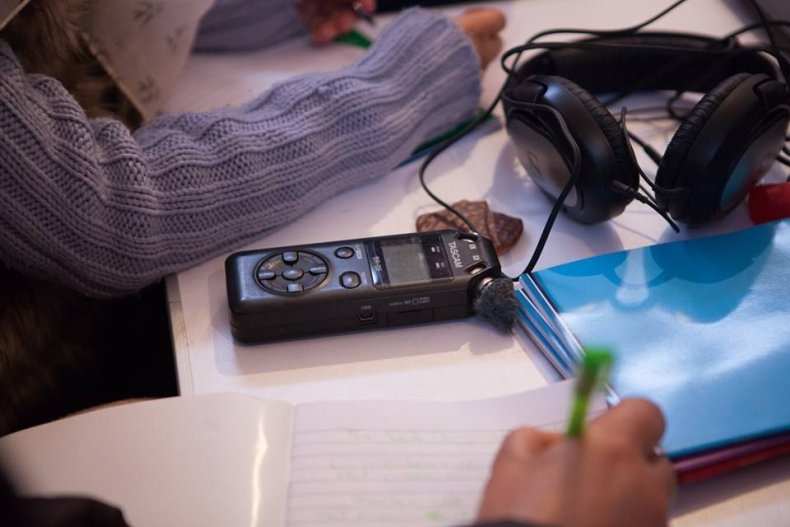 British graduate Ciaran Henry and Irish fundraiser Kathy O'Hare are trying to lighten the mood for those trying to reach Britain with Calais' very first radio station—Jungala Radio—run solely by refugees. At the Jungle Book Library, a community center in the heart of the camp, Henry trains a group of 10 refugees to interview, record and edit their own podcasts for the station, while O'Hare fundraises for the cause from her home in Cork, Ireland.
"We wanted to create a space for people living in the camp to have their own voice, interests and ideas," O'Hare, speaking via Skype, tells Newsweek . Participants, O'Hare adds, range from eight-year-olds to adults in their mid-40s—all of whom can speak more than two languages, while some have had relative experience within the media industry.
The small team of journalists and producers for Jungala operate under the ethos of community broadcasting, O'Hare says. "We want everyone who is part of the project to be able to do everything. Eventually, we would like someone from Eritrea, for example, who has been trained by Ciaran to be a facilitator and train other people from the community."
Since its first broadcast on January 2, Jungala Radio—"la" meaning "no" in Arabic—has uploaded features focused on politics, documentations of what life was like in the camp on New Year's Day, as well as a reading of Grimm's Elves And The Shoemaker—all on a relatively modest budget. While the radio doesn't broadcast live, Henry and O'Hare upload the podcasts onto the group's Facebook page, Twitter and online audio distribution channel SoundCloud, which are available to listen to anytime.
The main crux of the radio's success relies on the fact that it gives some the opportunity to forget about their long wait to enter the U.K. One of the presenters, 15-year-old Iraqi Kurd Brwa Kaiwan, said to AFP : "Everyone wants to go to the U.K., but it's very hard and we need something to do while we wait." He learned English watching the hugely successful movie franchise Harry Potter.
Having thought of the initiative in late November, the project is new and so funding is a problem. Back in early September, The Guardian newspaper encouraged thousands of people to donate books to Jungle Books, the space Jungala is currently using, after publishing an article about the library.
"In the long-term," O'Hare says, "we would like a multiplicity of people using Jungala Radio as a platform to voice their opinions." In a climate where the British media is largely underrepresented by a diversification of ethnicities, perhaps this small group can teach us a thing or two.