Introducing...Bitcoin Poker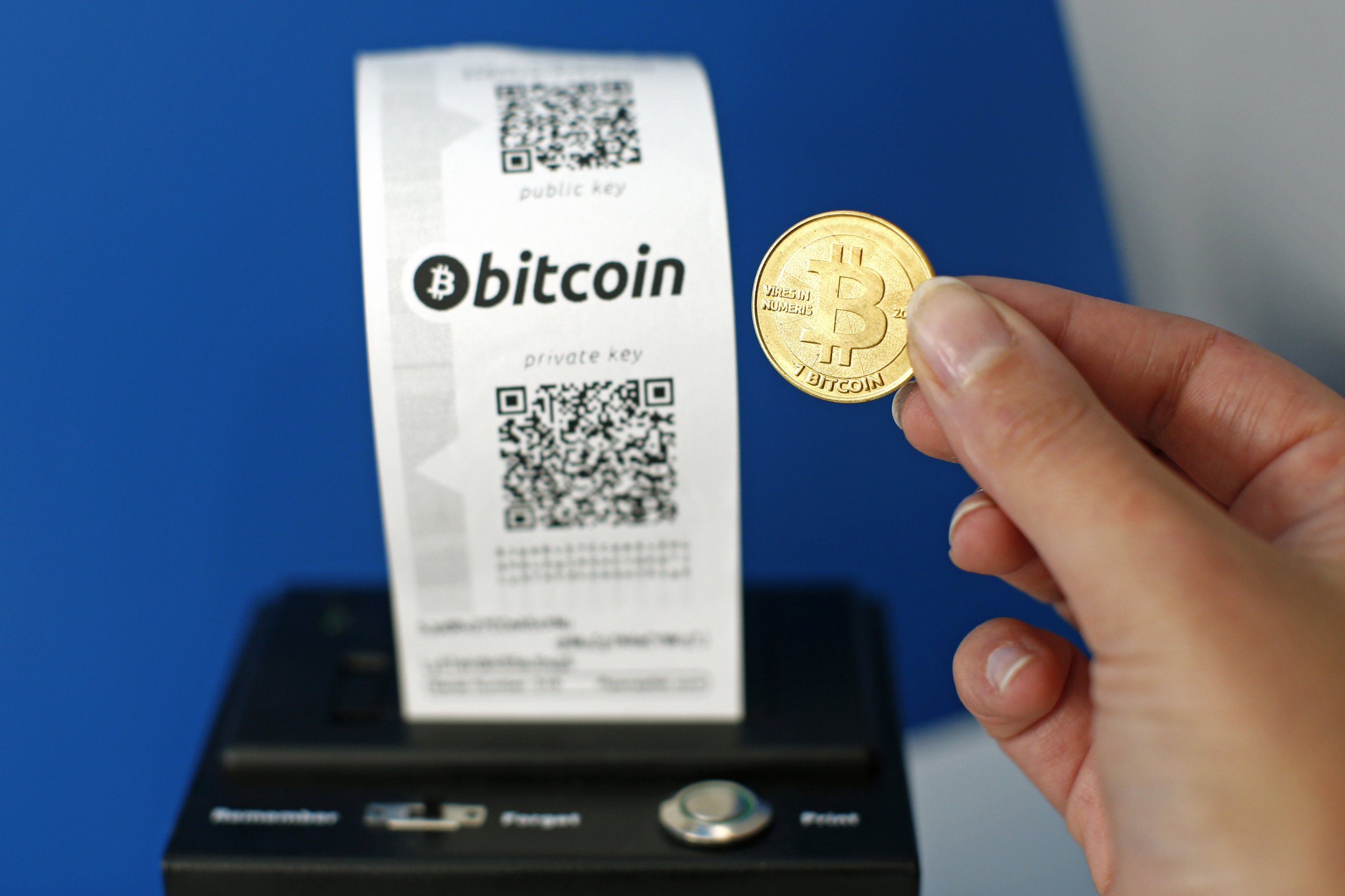 On Sunday, at 6 p.m. ET, poker players around the world will log onto a gaming site with the curious name of SealsWithClubs to bet not with the dollar, euro or pound, but with bitcoin – increasingly the currency of choice among poker players from parts of the world laden with restrictions on online gambling, including the U.S.
Hosting a weekly gathering known simply as "Big BTC Sunday" (BTC refers to bitcoin much in the same way that USD refers to U.S. dollars), the site is the biggest for online poker using bitcoin, attracting hundreds of players to its poker rooms 24 hours a day and boasting, at last count, 72,841 player accounts worth millions of dollars.
Sunday's game has a buy-in of 0.25 bitcoins, or about $128.37 as of midday Friday, and a guaranteed prize pool of 10 bitcoins, or $5,221.52. If more than 40 people play – and they usually do – the pot gets bigger, says Bryan Micon, the 35-year-old Las Vegas-based director of marketing for the site and college dropout-turned-professional poker player.
"Bitcoin is not just for people looking to buy anonymous weed or micropayments to Africa," he tells Newsweek. "It's useful for poker too. We are focused on anonymity and for players looking to control their bankrolls, we have the fastest payouts in the industry." Other well-trafficked bitcoin gambling sites include BetCoin and SatoshiBet.
Payouts in dollars or other currencies take days, Micon notes, and are frequently mailed by check, while disbursing bitcoin electronically takes only four to 12 hours (the delay is to allow human eyes to check all bitcoin payments before release, since they are irreversible, he says.) In addition, the fact the site runs on bitcoin, which is highly scalable, means there is no limit to the size of the stakes, even as the site accepts wagers worth as little as 20 cents.
For Americans betting in states where online gambling remains illegal, using bitcoin – which offers relative, if not foolproof, anonymity – rather than traditional banking channels is a way to avoid many problems, Micon says. While the server location of SealsWithClubs is in Ireland, according to PokerScout.com, the site runs in the cloud with players using pseudonyms and a widely distributed, anonymous staff, Micon says.
"The scale of SealsWithClubs should be a testament to the growing popularity of bitcoin in the poker community," says Joseph Attard, London-based site editor for RightCasino.com, a gambling information hub that has watched the poker-playing bitcoin subculture grow precipitously over the past year to rival even traditional poker sites. "A lot of operators are starting to get wise to the opportunity bitcoin presents as a tax-free, U.S.-friendly-ish igaming currency."
While online gambling has recently been approved in Nevada, Delaware and New Jersey, poker players from other U.S. states seeking to place wagers online have found themselves blocked from doing so since the U.S. Department of Justice's crackdown on April 15, 2011 (known in poker circles as "Black Friday"), which drove most dollar-denominated offshore poker sites from the U.S.
Since then, the poker community has had to get increasingly creative to stay alive, says Nick Crepas, a chemical engineer-turned-professional poker player who frequents the Sunday "Big BTC." SealsWithClubs was one of the first sites to step into the vacuum left behind by Black Friday, launching in 2011 and offering, according to Crepas, an alternative for players who did not really want to move overseas just to play online poker.
"In the wake of Black Friday, some of the best and brightest in the poker world left the country," says Crepas, who himself moved to Vancouver for two years following the DOJ crackdown. Other cities that have become permanent homes for poker refugees include Toronto, Cabo San Lucas and Rosarito, Mexico, just over the border from San Diego, which offers special relocation and concierge services, specifically for marooned poker players.
"There is a whole community of American players living in Rosarita," Crepas tells Newsweek. "They just sit on the beach all day and play poker." Crepas, who is 37, has since moved to Las Vegas and says about 20 percent of all his poker bets are now with bitcoin. Crepas plays at least 25 hours a week he says. Bitcoin poker tends to attract younger and less experienced players, he says, mostly males in their 20s and 30s.
Running a bitcoin poker site accessible to Americans living in states where online gambling is still illegal does not come without complications. "Right now, some of the early uses of bitcoin we're seeing is for online porn, online poker, online dispensaries," says Gil Luria, managing director at financial services consultancy Wedbush Securities in Los Angeles. "But as the U.S. starts to tax bitcoin and the currency becomes more mainstream, I expect we're going to see these sites get more closely monitored and regulated."
It is already happening. This week, bitcoin payment processor Coinbase moved to close the accounts of both U.S. and foreign customers seeking to transfer bitcoins from gambling sites, reminding users that "gambling is illegal under U.S. law; even if you live outside the U.S., we cannot provide services to your account for the purpose of any type of gambling activity."
The notice was met with harsh condemnation from international bitcoin users, many of whom called into question the U.S. gambling laws that have created a patchwork of rules and regulations for players in both domestic and foreign jurisdictions.
Coinbase, one of the more popular U.S. bitcoin payment processors, is a money service business regulated by the U.S. Department of the Treasury and is required to block accounts that seem to be engaged in illegal gambling. On its prohibited businesses page, the processor warns that gambling is one of the activities it will not support. (It should be noted that Coinbase users did not lose their bitcoin, which remains transferrable from their accounts to a bitcoin wallet or bitcoin address, according to a statement from Coinbase.)
On Wednesday, the Bitcoin Talk forum posted a thread warning of an ensuing crackdown under the heading "Gamblers, Be Careful with Coinbase!" as users of bitcoin gambling sites, including SealsWithClubs, Betcoin and SatoshiBet, reported being targeted.
Many sites are "running a huge risk by catering to American players, Bitcoin or not," says Attard of RightCasino.com. He adds that European sites "tend to err on the side of caution and deny accounts from American IP addresses altogether, barring a few roguish operators." Sites like SealsWithClubs, however, exercise policies to accept users from any territory.
While there is little that can be done to prevent Americans from accessing foreign-operated sites through "proxies, which have yet to incur legal repercussions," Attard expects shakeups will continue until industry standards across jurisdictions can be harmonized.
"We have witnessed the perils of loosely regulated igaming, but generally feel that – with the right impetus from the industry itself – it is a legitimate entertainment industry with a right to life," he says.
Micon, who left Indiana University during his senior year to trade stocks in the lead-up to the dot-com bust – and is now a stay-at-home-dad – says he believes in the online poker industry's ability to reinvent itself, aided by the anti-establishment ethos of bitcoin.
"After seeing other poker sites steal money from their players and go through so much upheaval, I really want to help build something that will be safe and reliable for every player," he says. "Plus, for us guys, there is nothing like watching a gladiator sport like football on a Sunday afternoon while playing in a poker tournament."