Intruder Stabs Elderly Woman in Her Bed More Than 30 Times—Police
An elderly woman was stabbed in her bed more than 30 times after an intruder broke in, police in Ohio have said.
The woman was attacked on Thursday morning in the town of Mansfield, which is midway between Cleveland and Columbus. Local media reports gave her age as 74. She survived the attack and is now in hospital.
Mansfield Police are now appealing for information to identify her assailant.
The woman described the man who stabbed her as a "light-skinned male" in his late teens or 20s, but also said she thought she had heard a second intruder in her home.
Police said the investigation was in its early stages, but the assault was being treated as a "random attack."
Officials have not provided any more details about the woman's condition, but her son-in-law told ABC 6 that she was expected to live.
Keith Porch, chief of the Mansfield Department of Police, said in a statement on Thursday: "This morning at approximately 7:20 a.m., Mansfield Police responded to the 900 block of Brookfield Drive in reference to an assault.
"Upon arrival, officers were advised by Mansfield Fire medical personnel on scene that the female victim, who is in her 70s, had been stabbed.
"The victim stated that a male had entered her apartment by unknown means and began stabbing her as she laid in her bed.
"The victim described the suspect as a light-skinned male, possibly biracial or Hispanic, in his late teens to 20s.
"She further advised that she believed she heard another person inside the apartment during the assault.
"The victim, who had been stabbed over 30 times, was transported to a local hospital and left in the care of Emergency Room staff for treatment."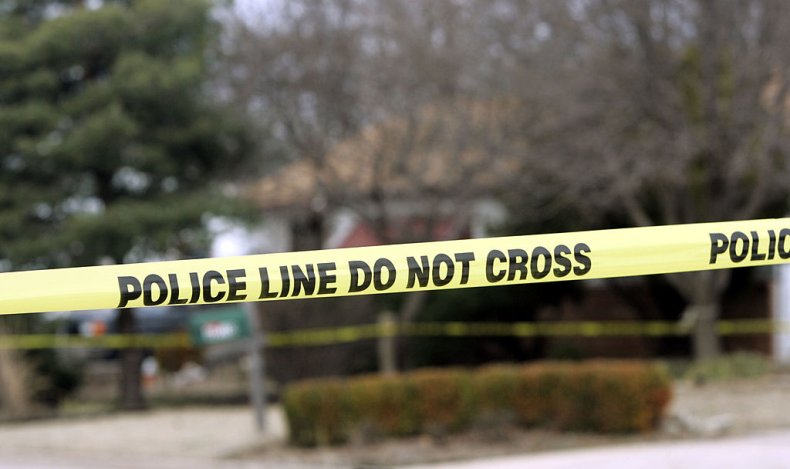 Porch added: "Mansfield Police and local law enforcement is currently searching the area and will be going door-to-door, asking if anyone has seen individuals matching the suspect's description.
"If anyone may have seen or heard anything suspicious, early this morning and/or around the time of the call, we are asking them to contact the Mansfield Division of Police.
"The investigation remains ongoing and no additional information is available at this time. Anyone with information about this incident is asked to call Major Crimes Detective Dave Scheurer at (419) 755-9748."
One of the woman's neighbors, Cody Thorpe, told ABC6: "It hits a lot differently when it's like 100 feet away from you, from where you live. I'm honestly still kind of shocked.
"It definitely makes me want to look into the personal defense a little bit more and I'm not going to lie that I'm going to sleeping with a baseball bat or a coal shovel now.
"I do hope that she gets better, and I hope they do catch the person responsible. It's a tragedy. Mansfield has enough problems and we don't need any more like this coming along."
Newsweek has contacted the Mansfield Department of Police for further comment.