A school district superintendent said that she and her colleagues have received death threats during an investigation into a photo showing students posing with swastikas on their bodies. The picture recently went viral on social media.
"This has been one of the most traumatizing experiences in my life and in the lives of my colleagues. We have been subjected to death threats on a daily basis, as well as threats that are aimed against our families," said Wheatland Union High School District Superintendent Nicole Newman in a video statement on Thursday.
The viral photo showed eight white students from the California school posing with Nazi symbols drawn on different parts of their bodies.
"When I first saw them, I was profoundly disturbed and heartbroken. I knew just how much pain these images were going to cause our community," Newman said Thursday.
She added that the students have been disciplined, but didn't mention specifics.
"This is the final update that we will provide on this matter, as we cannot legally go into detail regarding the discipline of these students," she said.
The superintendent said on December 23 that the district was working with legal counsel as they considered the type of punishment to impose, noting it would depend on "the facts yielded by the disciplinary process" and "the legal parameters we are bound by as a district."
"There is no denying that the choices made by the students in the picture were hurtful and deeply troubling," Newman said at the time. "Their actions do not represent who we are as a school district and community."
Earlier that week Newman said that school administrators were investigating multiple social media posts made by students and added that the district "prohibits any discrimination, harassment, intimidation or bullying of any student or staff member."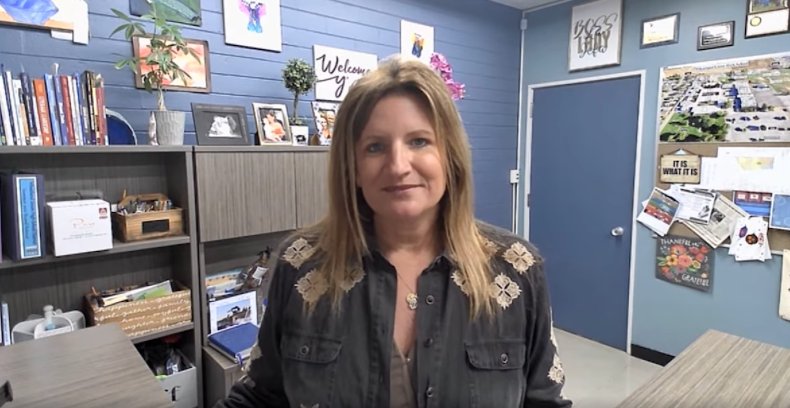 Newman concluded Thursday's video statement by pointing out that community-building work is needed to prevent such incidents from happening again.
Elsewhere, several incidents involving the use of Nazi symbols have been reported in different parts of the country.
In Ohio in September, a man and a woman were seen giving Nazi salutes during a face mask dispute at a school board meeting. The school district condemned the "unacceptable" actions.
In 2019 in Orange County, California, a photo posted to social media showed high school students giving Nazi salutes near a display of plastic red cups that were arranged in the shape of a swastika.