Investigation Opened as Neil deGrasse Tyson Faces Multiple Sexual Misconduct Allegations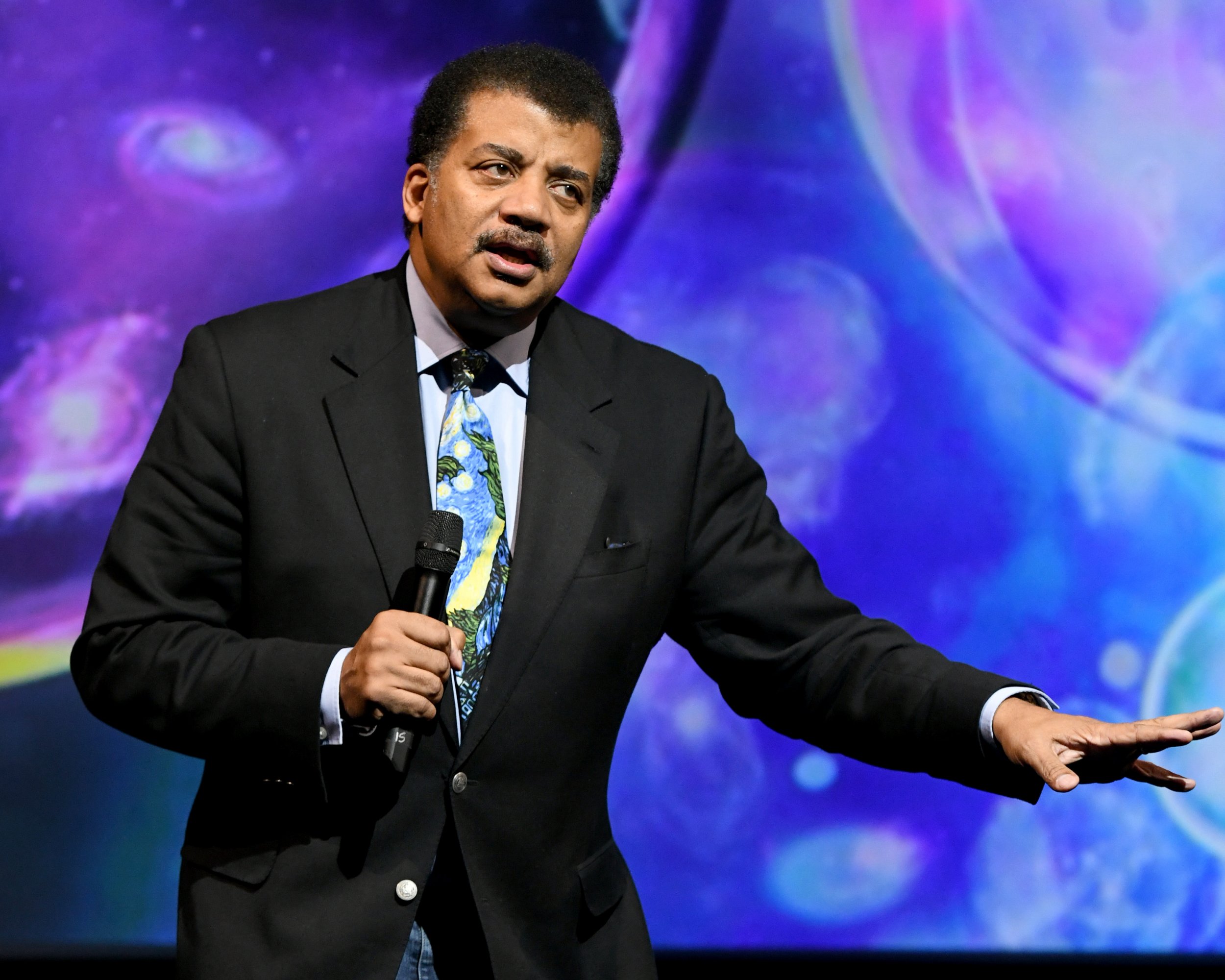 Fox Broadcasting and National Geographic have opened an investigation into astrophysicist Neil deGrasse Tyson after three women came forward alleging sexual misconduct by the Cosmos host.
Though one of the allegations is several years old, two fresh accusations surfaced this month, BuzzFeed News reported.
The producers of Cosmos issued a statement promising investigation into the complaints. "The credo at the heart of Cosmos is to follow the evidence wherever it leads," the statement read.
"The producers of Cosmos can do no less in this situation. We are committed to a thorough investigation of this matter and to act accordingly as soon as it is concluded."
Fox and National Geographic said they were aware of the allegations. "We take these matters very seriously and we are reviewing the recent reports," the companies said.
The first allegation was made public in 2014. Tchiya Amet, who attended graduate school with Tyson. She said her experience with the media star left her traumatized for decades. She explained she had been friends with Tyson in the 1980s at University of Texas at Austin, and was at his apartment when he offered her something to drink. Amet said Tyson then drugged and raped her.
Religious blog Patheos published an interview with Amet earlier this month, prompting two other women to come forward with similar complaints.
Katelyn Allers, an associate professor at Bucknell University, told Patheos she met Tyson at an party after an American Astronomical Society event in 2009. She said she went up to the scientist to ask for a photo and he complimented a tattoo that spanned her collar-bone, back, and shoulder. He then allegedly grabbed her and reached into her dress for a closer look.
Though Allers said she did not consider the interaction sexual assault, she suggested it revealed a lack of respect. "My experience with him is he's not someone who has great respect for female bodily autonomy," she told Patheos, branding the scientist's behavior "creepy."
Ashley Watson was the third woman, who said she worked as Tyson's assistant. She told Patheos she left her role after multiple incidents of sexual harassment, including a sexual advance and sexual comments.
"I feel like most people don't believe he's a predator because of his status as an educator," she wrote in a text message, to Patheos.
Tyson is the host of Cosmos: A Spacetime Odyssey, which aired in 2014 as a PBS miniseries. Fox and National Geographic have now ordered a second series, which is due to premiere in 2019, The Hollywood Reporter explained.