New Investigation Into 'Complex Web of Relationships' Between Russia and NRA Launched by Democratic Lawmakers
Representatives Ted Lieu of California and Kathleen Rice of New York have launched a probe into alleged ties between the National Rifle Association and Russian individuals linked closely to Vladimir Putin's government.
In a letter, the representatives pointed to what they referred to as the "complex web of relationships" between Russians and the organization, ABC News reported on Monday. They also expressed their concerns about the NRA's efforts to downplay its involvement in a trip by some of the organization's high-ranking members to Moscow in 2015.
"We are disturbed by the lack of transparency the NRA has demonstrated surrounding the December 2015 trip to Moscow," Lieu and Rice wrote in their letter dated February 15. "Furthermore, we are concerned that this extends to other allegations that have been made against the organization as it relates to Russia."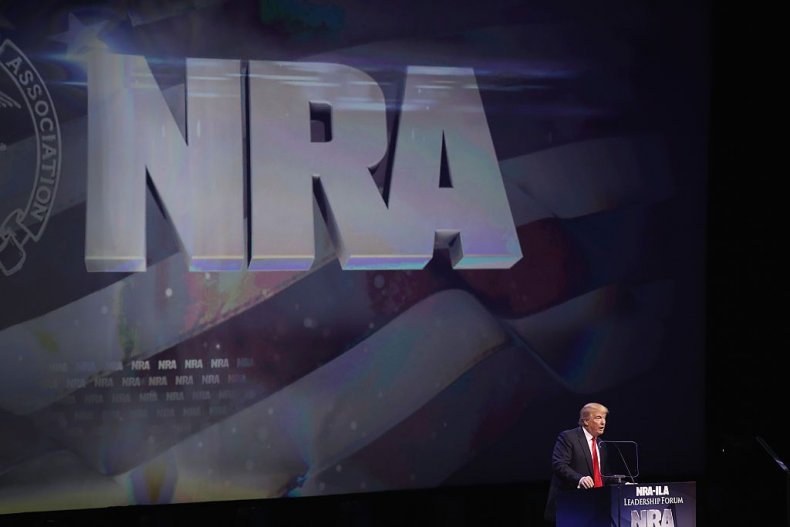 In late January, lawyer William A. Brewer III, who serves as outside counsel for the NRA, told The New York Times that the trip was not officially associated with the organization. He argued that NRA Chief Executive Wayne LaPierre even told staff not to go.
"Wayne was opposed to the trip," he told The Times, saying that the organization refused to pay for the entirety of travel expenses, but some were covered.
However, according to a follow-up report by ABC News, photos and emails posted to social media suggested the NRA was far more involved in planning the excursion to Russia than it admitted. "It's not credible for the NRA to claim that they played no official role in the 2015 Moscow trip," Senator Ron Wyden, an Oregon Democrat, told the network. Wyden has also launched an investigation into the gun rights nonprofit.
The allegations against the NRA are connected to the case of accused Russian spy Maria Butina, who in December pleaded guilty to participating in a conspiracy against the United States under the direction of a Russian official. Butina agreed to cooperate with investigators and give them information on how Russia worked to infiltrate conservative political groups, including the NRA.
Butina previously launched her own gun rights group called Right to Bear Arms, using that organization to develop a relationship with the NRA. She also unsuccessfully attempted to set up a meeting between President Donald Trump before his election, and Alexander Torshin, the deputy governor of Russia's Central Bank and a close ally of Russian President Vladimir Putin. She successfully managed to coordinate a meeting between Torshin and Donald Trump Jr.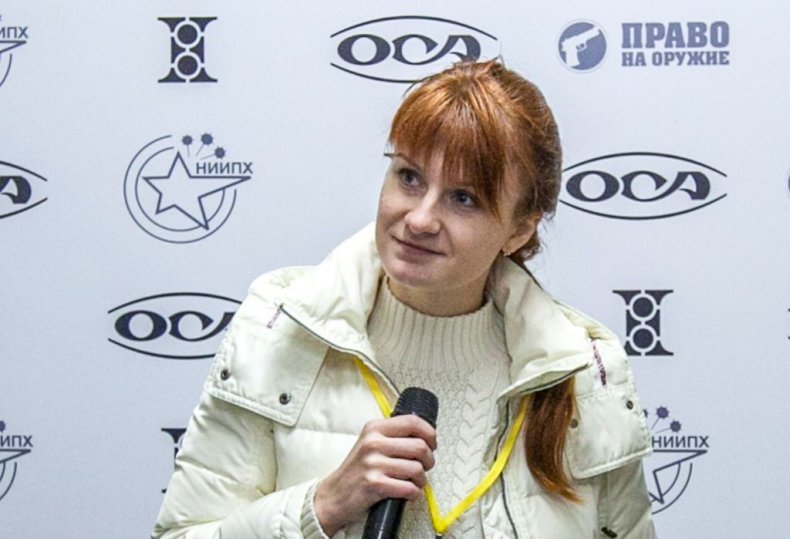 According to The Times, the NRA trip to Russia was arranged by the organization's former president David Keene who was close with Butina. Republican operative Paul Erickson, Butina's boyfriend, who has been indicted on fraud and money laundering charges, reportedly said in an email that Keene also aimed to secure a personal meeting with Putin. Butina later helped Keene look into the possibility of importing Russian gas, although no deal was made.
Lieu and Rice now want to determine how much money was given to the NRA by Russians. "How much money did the NRA receive from Russia or Russia-linked individuals or entities during the 2016 election cycle?" the lawmakers asked, according to ABC News. "Did the NRA use any of that money in their 2016 election campaign contributions?"
The NRA previously said it only received one donation of $1,000 from a Russian individual. It later said it received two dozen other contributions, but those only totaled about $2512.85.