Investigation Into Trump-Russia Collusion Only '20 Percent' Done, Says Senator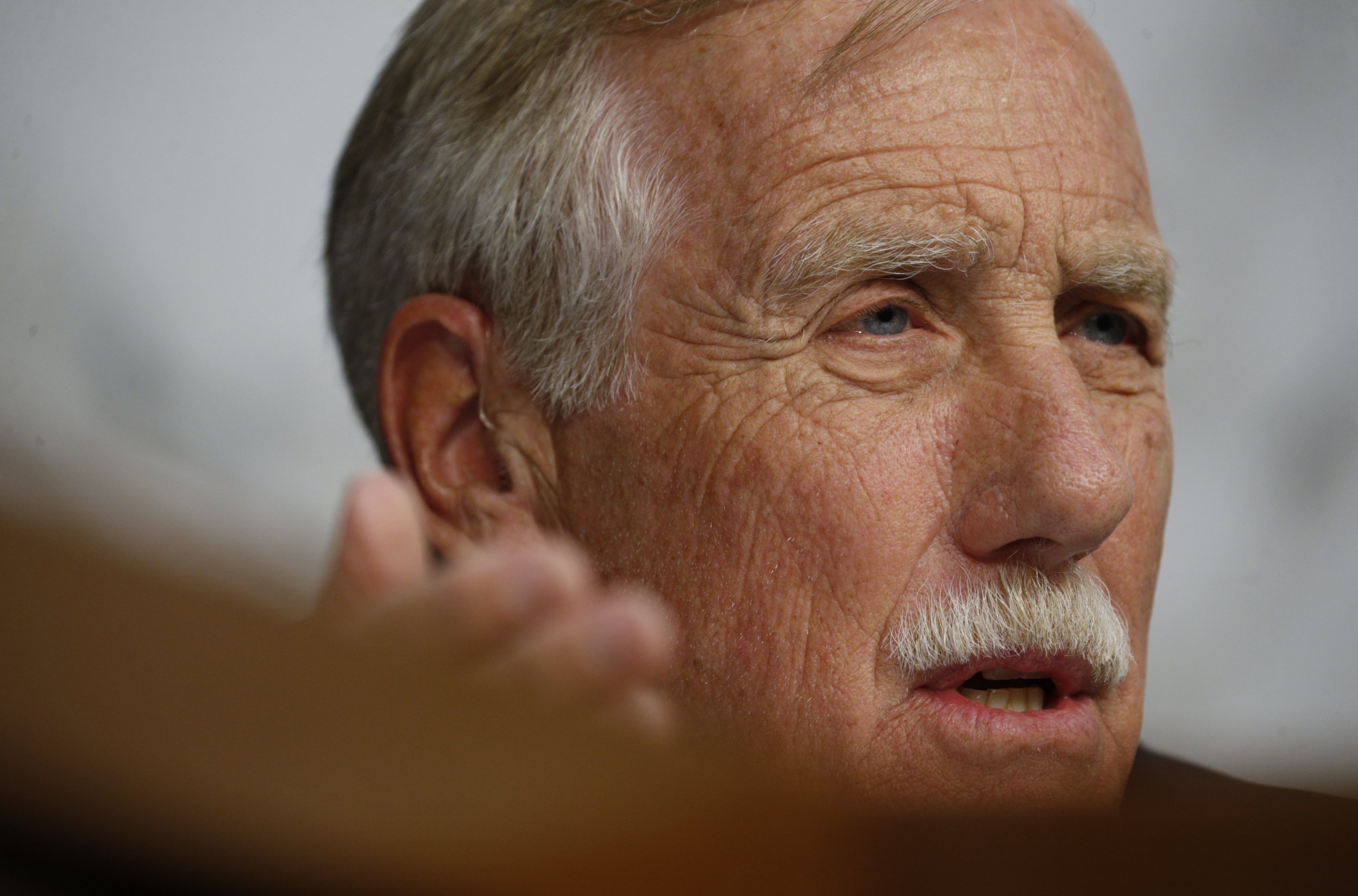 Congressional investigations have barely begun to look at whether President Donald Trump's campaign team and associates colluded with Russia to influence the 2016 election, according to two congressmen who are helping drive the probes.
"I can say categorically that the collusion, the cooperation aspect of the investigation is not over," said Senator Angus King, an independent from Maine, during an interview on NBC's "Meet the Press" Sunday.
"I'd say we're 20 percent into it, just to throw a number at it," said King, who sits on the Senate Intelligence Committee. "A lot of people have said, 'When do you think you'll be done?' Maybe the end of the year."
"This is a very complex matter, involving thousands of pages of intelligence documents, lots of witnesses," King said.
The committee is examining evidence from several ongoing probes in American intelligence and law enforcement. These investigations are looking at Russian intelligence-led hacking of U.S. political parties and a campaign of misinformation aimed at influencing the election in favor of then candidate Donald Trump.
"I believe it's one of the most serious attacks on our country in recent years," King told Meet the Press host Chuck Todd.
Read more: Trump tried to convince NSA chief to absolve him of any Russian collusion: report
A similar investigation in the congressional House is also still in its early stages.
"We are far closer to the beginning of the investigation than we are to the end," House Representative Adam Schiff said during an appearance on ABC News' This Week Sunday. Schiff is the ranking Democrat on the House Intelligence Committee and is helping to lead that branch of the Russia investigation.
Schiff said he thinks that "there is evidence" of collusion between the Trump campaign and Russia, but said he "can't go into the particulars of our closed investigation."
When pressed, Schiff said that he's "not prepared to say that there's proof you could take to a jury" but "that there is enough that we ought to be investigating."
British intelligence agencies first picked up contact between Trump's campaign members and associates and Russian intelligence operatives in 2015. Over a period of six months until summer 2016 western agencies — including those from Germany, Estonia and Poland. Australia— shared evidence of contacts between Trump's inner circle and Russians with U.S. authorities, a number of sources with knowledge of the intercepts told The Guardian.
In May U.S. officials familiar with at least 18 undisclosed examples of contact between Trump's campaign advisers and Russian officials over a seven-month period told Reuters there has been no evidence of collusion between the campaign and Russia in the communications viewed at that stage.
All this has angered the president: "After 7 months of investigations & committee hearings about my 'collusion with the Russians,' nobody has been able to show any proof. Sad!" Trump tweeted on Friday, June 16.
The previous day, Trump had tweeted that he is now being accused of obstruction of justice for firing FBI Director James Comey because investigators have "found zero proof" of collusion and are looking for something else to pin on him.
But legal scholars say there is a strong case for obstruction of justice charges against the president, based on Trump's statement during an interview that he fired Comey because of the FBI's branch of the investigation and memos Comey wrote indicating the president pressured him to drop part of the investigation.
As a result, Republican National Committee (RNC) chairwoman, Ronna McDaniel, called for "an end to the investigations about President Trump's campaign colluding with the Russians" in an interview June 11.
Other Republicans disagree. Republican Senators James Lankford, Susan Collins, and Marco Rubio—who all sit on the Senate Intelligence Committee—have said that the investigations should proceed.
"There's a lot of information yet to go," King said Sunday.