Investigation Underway After 2019 Video Shows Black Man Who Died in Police Custody Saying, "I Can't Breathe"
An investigation is underway after a 2019 video shows a black man who died in police custody in Texas after saying, "I can't breathe."
Javier Ambler, 40, died in police custody on March 28, 2019. Police attempted to pull Ambler over because he failed to dim his headlights to oncoming traffic, and chased him for 22 minutes when he refused to stop. Ambler eventually crashed in Austin, Texas, and as police attempted to restrain him on the ground Ambler can be heard on body camera footage saying that he could not breathe, reminiscent of what George Floyd said before he died.
Police used Tasers three times on Ambler as they tried to place handcuffs on him, according to a report by KVUE, even as he told police that he had a heart condition. Ambler eventually became unconscious and sheriff's deputies at the scene took turns performing CPR on him. Ambler died at the Dell Seton Medical Center soon after, according to KVUE.
Ambler's death was ruled a homicide. Official documents filed at the Texas Attorney General's office state that Ambler died congestive heart failure and hypertensive cardiovascular disease associated with morbid obesity, in combination with forcible restraint. No charges have been filed against law enforcement officers as a result of this incident.
Newsweek reached out to the Williamson County Sheriff's department to get a comment on the death of Ambler, but it did not respond back in time for publication.
Margaret Moore, the Travis County District Attorney, in conjunction with the Austin Police Department, is investigating the matter of Ambler's death to find out whether any crimes were committed on behalf of the Williamson County deputies, though she told KVUE that she has not received much cooperation from the sheriff's office. Moore said she is planning to take this case to the grand jury in order to get more information.
There may have been useful video evidence recorded from an A&E's Live PD film crew that was present at the time of the pursuit and arrest. The film crew was in a vehicle with Deputy J.J. Johnson, who makes frequent appearances on the reality TV show. Moore said that she is troubled that the show has yet to release the footage it collected that night.
"It is of very serious concern to any of us who are in law enforcement that the decision to engage in that chase was driven by more of a need to provide entertainment than to keep Williamson County citizens safe," Moore said.
A spokesperson for A&E told Newsweek in an emailed statement that they did not receive requests for the footage from the Austin Police Department, or the Travis County District Attorney's office following the incident, and that they did not retain the unaired footage.
"Video of the tragic death of Javier Ambler was captured by body cams worn on the officers involved as well by the producers of Live PD who were riding with certain officers involved. The incident did not occur while Live PD was on the air but rather during the show's hiatus, when producers are regularly out in the field gathering footage. The footage never aired on Live PD per A&E's standards and practices because it involved a fatality. Immediately after the incident, the Austin Police Department conducted an investigation using the body cam footage they had from the officers," the spokesperson said.
"Contrary to many incorrect reports, neither A&E nor the producers of Live PD were asked for the footage or an interview by investigators from law enforcement or the District Attorney's office. As is the case with all footage taken by Live PD producers, we no longer retained the unaired footage after learning that the investigation had concluded. As with all calls we follow, we are not there to be an arm of the police or law enforcement but rather to chronicle what they do and air some of that footage and our policies were in place to avoid having footage used by law enforcement against private citizens," the spokesperson said.
Newsweek reached out to the Travis County District Attorney's office for comment, but it did not respond back in time for publication.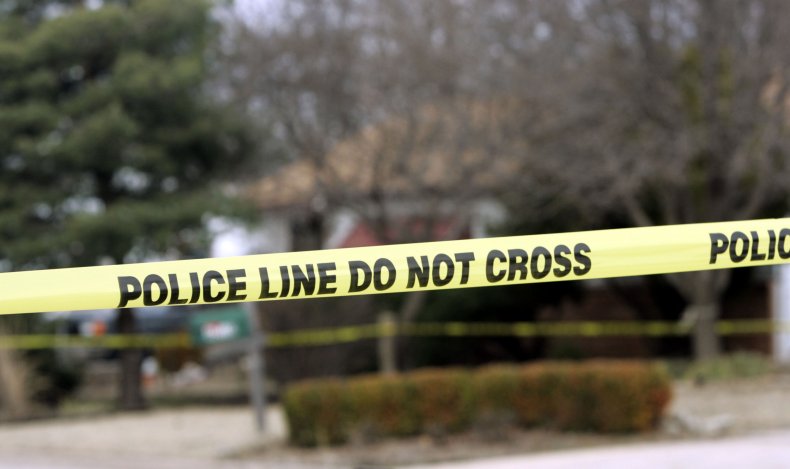 Update (6/10/20 8:22 a.m.): Updated to include a statement from A&E.