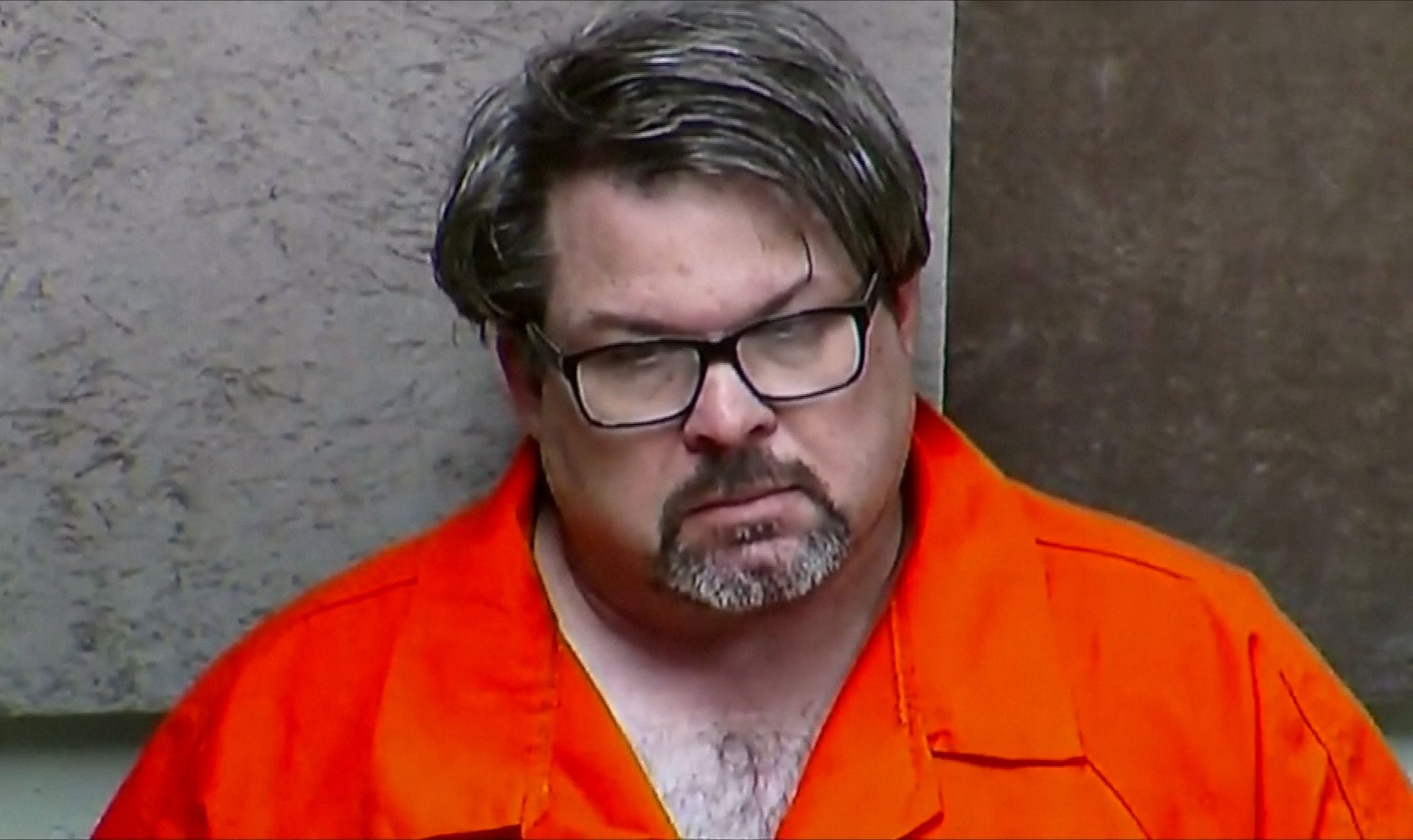 The Uber driver suspected in this past weekend's deadly shooting spree in Kalamazoo, Michigan, appears to have switched cars before carrying out the lethal rampage, CNN reports.
Jason Dalton, 45, faces six counts of murder for gunning down what, authorities say, he admits were six randomly chosen victims in and around Kalamazoo over the course of many hours on Saturday.
Matt Mellen, who was picked up by Dalton around 4:30 pm, before the shootings began, said he rode in a different vehicle than the one the suspect was arrested in. "I was picked up in a Chevy Equinox—silver Equinox," Mellen told CNN, "and he was apprehended in a darker-colored [Chevrolet] HHR."
Kalamazoo County Sheriff Richard Fuller told CNN that evidence hasn't helped to determine a motive. "My best sense is that it was somebody who was having an issue at the time and for whatever reason they decided to do what they did," he said.
A few hours before the shootings began, Dalton purchased a "heavy-duty" jacket from a gun shop, big enough to conceal his small pistol, according to CNN.
Mellen said that when he was picked up, Dalton introduced himself as "Me-Me" and had a dog in the backseat. About a mile into the trip, Mellen said, Dalton received a phone call, after which he began driving recklessly.
"We were driving through medians, driving through the lawn, speeding along, and when we came to a stop, I jumped out of the car and ran away," he said.
A prosecutor said Monday that after the first shooting left a 25-year-old woman seriously wounded outside an apartment complex, Dalton gave more rides to Uber customers. Nearly four hours later, a father and his 17-year-old son looking at cars at a dealership were fatally shot. Fifteen minutes after that, five people were sprayed with bullets in the parking lot of a Cracker Barrel restaurant. Four victims at that scene died, while a 14-year-old who was shot in the head remains in critical condition as of Monday night.
Police said that the only clear connection between the suspect and the victims appeared to be Dalton's semi-automatic pistol and the matching casings found at the scenes. Authorities found 11 rifles at Dalton's Kalamazoo home, CNN reports.
Dalton has a wife and two children. His family expressed shock over what had happened.
"This type of violence has no place in our society, and we express our love and support for everyone involved," the Dalton family said in a statement. "We intend to cooperate in every way that we can to help determine why and how this occurred."
Dalton was charged on Monday with six counts of murder, two counts of assault with intent to commit murder and eight firearms charges. The six murder counts carry a mandatory life sentence. He expressed no emotion as the charges against him were read, and the judge denied him bail.
"This is a terrible moment in the community," said Kalamazoo County prosecutor Jeff Getting. "We've lost six people, we have a 14-year-old girl clinging to life, we have another victim who is recovering, thankfully...we have a high school that's lost a classmate. And no one understands why it happened."