Ford Eyes $1 Billion Investment, 500 Jobs in Chicago, While Cutting Overseas Staff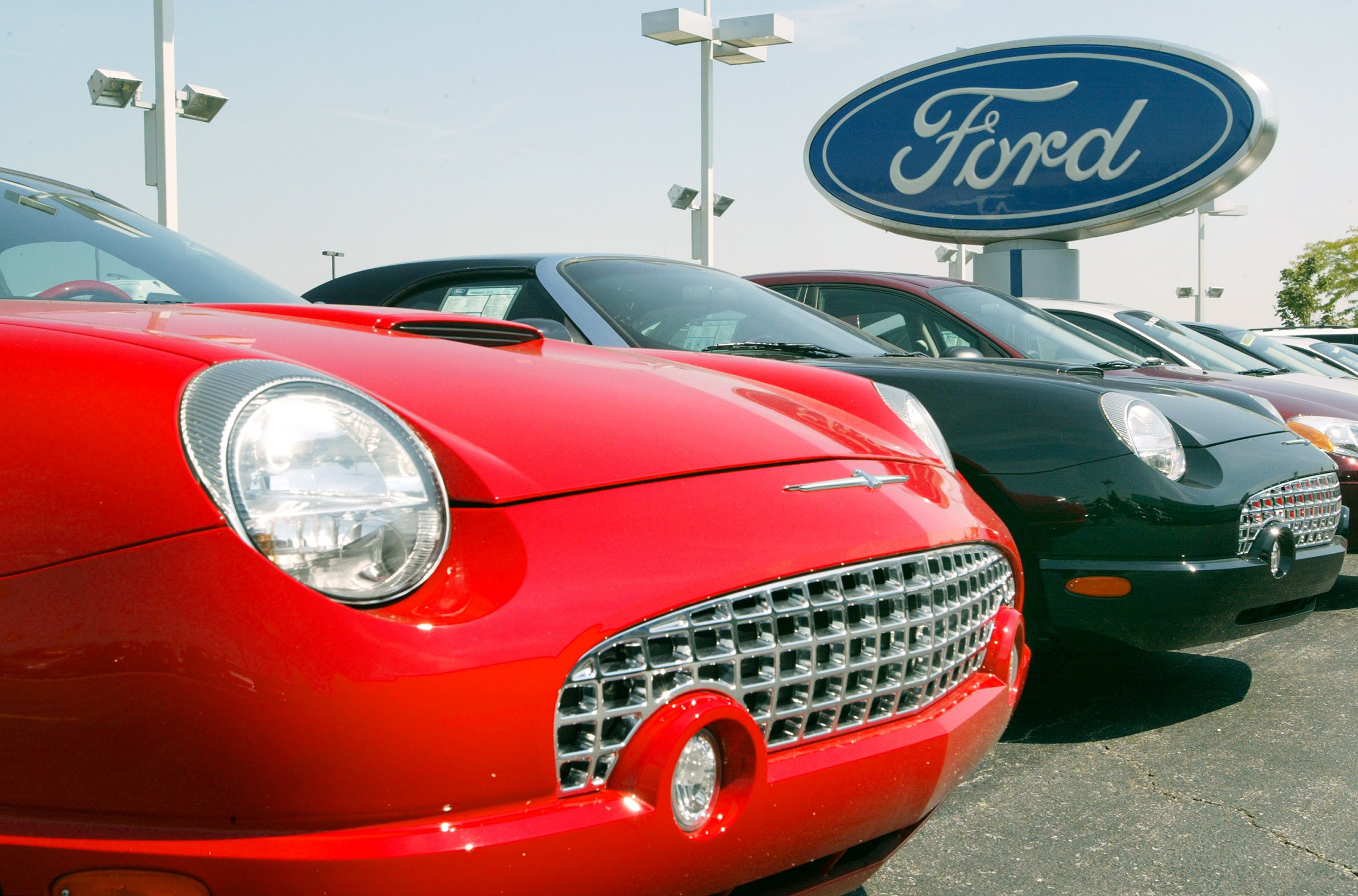 As Ford cuts overseas jobs, the automaker reportedly plans to inject $1 billion into its domestic plants in Chicago.
The company will add 500 more jobs at Ford's Chicago-area Assembly and Stamping plants, increasing the total number of employees at the two factories to 5,800, the company announced Thursday at the Chicago Auto Show, according to CNBC.
"It's a real vote of confidence in this city," said Chicago Mayor Rahm Emanuel at the auto show. He added that the city had ordered 200 new police cruisers from Ford.
Shifting its focus to manufacturing fewer sedans and sports cars in favor of more SUVS, cross-over utility vehicles and trucks, Ford will turn its attention to redesigning its 2020 Ford Explorer and Lincoln Aviator, in addition to the company's Police Interceptor, a model based on the Explorer.
The production of the Explorer ST, the Police Interceptor and the Aviator will add to Ford's position as the top producer of vehicles in the U.S., with nearly 2.4 million built in 2018, the company said.
"This investment will further strengthen Ford's SUV market leadership," said Joe Hinrichs, president of global operations, reported the Chicago Tribune.
American drivers demand more SUVS and fewer sedans and sports cars, according to the company.
Also on tap are new body shops and paint shops at the assembly plants, plus major changes to the final assembly area. Installing new 3-D manufacturing technology printing technology and robots are part of the expansion.
The Ford expansions begin in March.
CNBC reported that overall, Ford is in the middle of an $11 billion restructuring that will eventually decrease its salaried workforce of 70,000 employees – while also cutting thousands of jobs in Europe, when the company has reportedly struggled to gain a foothold.
The announcement comes as Ford continues a major restructuring put in place by CEO Jim Hackett, who was named to the position following the abrupt dismissal of Mark Fields in 2017, according to the Chicago Tribune.
Meanwhile, rival General Motors is cutting United States and Canada production plans as part of its "turn-around" plan. GM, too, reported it has opened jobs to hundreds of hourly workers at new plants where SUVs and crossover vehicles are built – as opposed to the less popular sedans and compact cars.