Investor Who Predicted 2008 Crash Has Cryptic 'Death Spiral' Warning
Michael Burry, a well-known investor and hedge fund manager, tweeted a message on Thursday about so-called "death spiral convertibles" that stoked the curiosity of his followers.
Burry founded the hedge fund Scion Capital and later Scion Asset Management, but he is perhaps most famous for being one of the first prominent investors to accurately predict the financial crisis of 2008.
He also profited during the crisis by betting against the U.S. housing bubble, which led to him being the subject of the popular 2010 book The Big Short by Michael Lewis. A film was later made of the book, and Burry was played by Christian Bale, who received an Oscar nomination for his portrayal.
As Nasdaq explains on its website, a death spiral convertible is similar to a convertible bond—a corporation's general debt obligation that can be exchanged for a set number of common shares at a predetermined conversion price—but "convertible at a discount to the share price at issuance and for a fixed dollar amount rather than a specific number of shares. The further the stock falls, the more shares you get."
"It's time memesters look up what a death spiral convertible is," Burry wrote on Twitter.
Nasdaq wrote of death spiral convertibles that it is "[u]sed by companies that are in such bad shape, that there is no other way to get financing."
The stock market exchange also noted that such convertibles were popular in the 1990s and are also known as "toxic convertibles" or "floorless convertibles."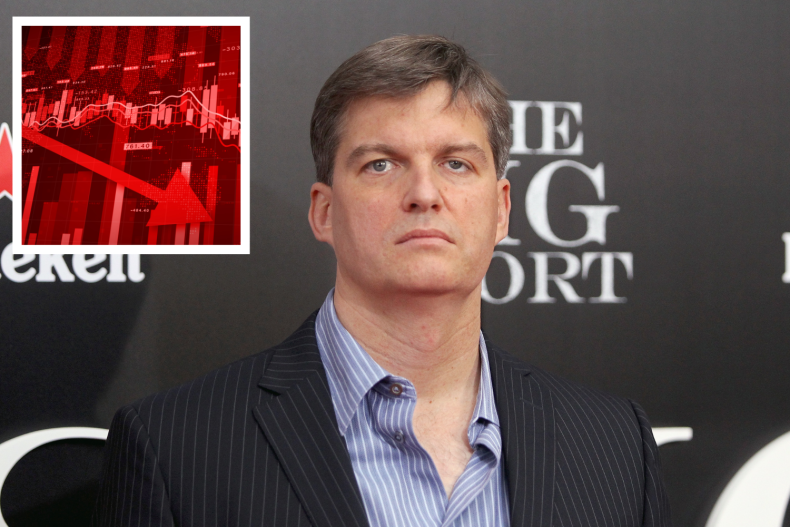 On Tuesday, Burry posted a chart on Twitter that showed the S&P 500 falling over the course of roughly a year and a half. The chart also showed the Federal Reserve's benchmark interest rate declined during the same period.
"This time is different," Burry wrote in the caption, which Business Insider speculated was a message to commentators who have said recent market rallies are sustainable.
Burry posted another recent stock warning on January 31 with a chart that showed an S&P rally that eventually plunged after about six months. His one-word message for that tweet: "Sell."
Though Burry's brief message about death spiral convertibles wasn't clear on its intent, Twitter users speculated about the possible meaning in the comments thread.
Several people thought he was referring to Bed Bath & Beyond, the retail company with money struggles that's led to financial columnists writing about death spiral convertibles.
Other companies were also mentioned as possibilities for Burry's intended target, while one person joked: "Buy more meme stocks. That's the signal."
Newsweek attempted to contact Burry via Scion Asset Management for comment.