Investor Scrutiny Prompts Deutsche Bank to Drop Business in Russia
Amidst criticism from investors, Germany's largest banking institution is the latest international company to sever ties with Russia, just one day after saying it would not do so.
Deutsche Bank, which had estimated global assets of $1.3 trillion in 2020, according to Statista, had been one of the holdouts among the banking industry in regards to a Russian exodus. Other large financial conglomerates such as JPMorgan Chase and Goldman Sachs had previously announced they would halt business in Russia.
Despite the mass condemnation of Russia by the international banking community, Deutsche Bank CEO Christian Sewing said in a letter to staff on Thursday that his company would not withdraw from the country, in a move also defended by the bank's chief financial officer.
"The answer is that this would go against our values," Sewing wrote in the letter, which described why Deutsche Bank would remain in Russia during the ongoing war in Ukraine. He added that it would not "be the right thing to do in terms of managing those client relationships and helping them to manage their situation."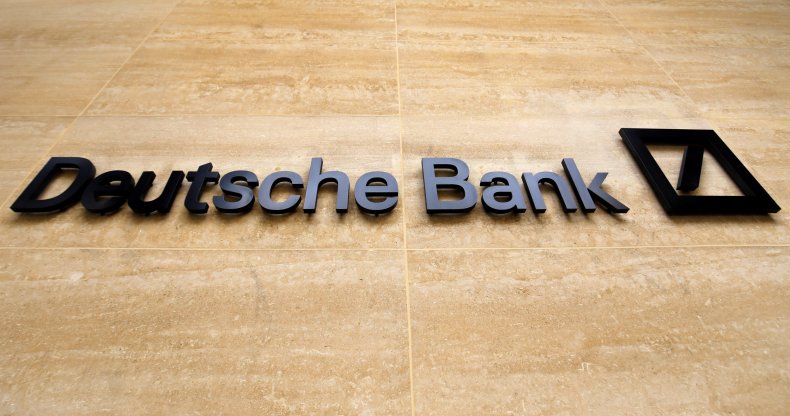 However, the company said that their current presence in Russia was "very limited," with reported loan exposures of about $1.5 billion.
In a reversal of course Friday night, Deutsche Bank released a statement confirming that the company would indeed stop business in Russia.
"As we have repeatedly said, we condemn the Russian invasion of Ukraine in the strongest possible terms and support the German government and its allies in defending our democracy and freedom," the statement said.
"To clarify: Deutsche Bank has substantially reduced its Russian exposure since 2014," the statement said. "Like some international peers and in line with our legal and regulatory obligations, we are in the process of winding down our remaining business in Russia while we help our non-Russian multinational clients in reducing their operations. There won't be any new business in Russia."
The statement was released following backlash from a number of influential financial investors. Many of them expressed disappointment at Deutsche Bank's willingness to remain open to Russian business.
One such person was Bill Browder, noted financier and co-founder of Hermitage Capital Management, an investment fund focusing on Russian markets. Browder told Reuters that Deutsche Bank's holdout was "completely at odds with the international business community and will create backlash, lost reputation and business in the West."
"I would be surprised if they are able to maintain this position as the situation in Ukraine continues to deteriorate," Browder said of the company prior to Friday's press release.
Additionally, Fabio de Masi, a former member of the German parliament, said that Deutsche Bank may have been reluctant to stop its Russian business due to alleged ties with Russian oligarchs, according to Reuters. De Masi also reportedly said that the bank may have had connections with "criminal Russian activity."
Scrutiny was also pointed at the fact that the controversy with Russia came soon after the company revealed in its annual report that it had paid Sewing $9.68 million in 2021. This salary represented a 20 percent increase from the pandemic-stricken prior year.
Beyond its Russian ties, Deutsche Bank has also been at odds with the U.S. government in the past.
The bank admitted Friday that a Justice Department investigation involving alleged money laundering out of Russia was "understood to be ongoing."
Newsweek has contacted the Federal Foreign Office—Germany's foreign ministry—for comment.