Investors Betting on Volatile Pound as Scots Go to the Polls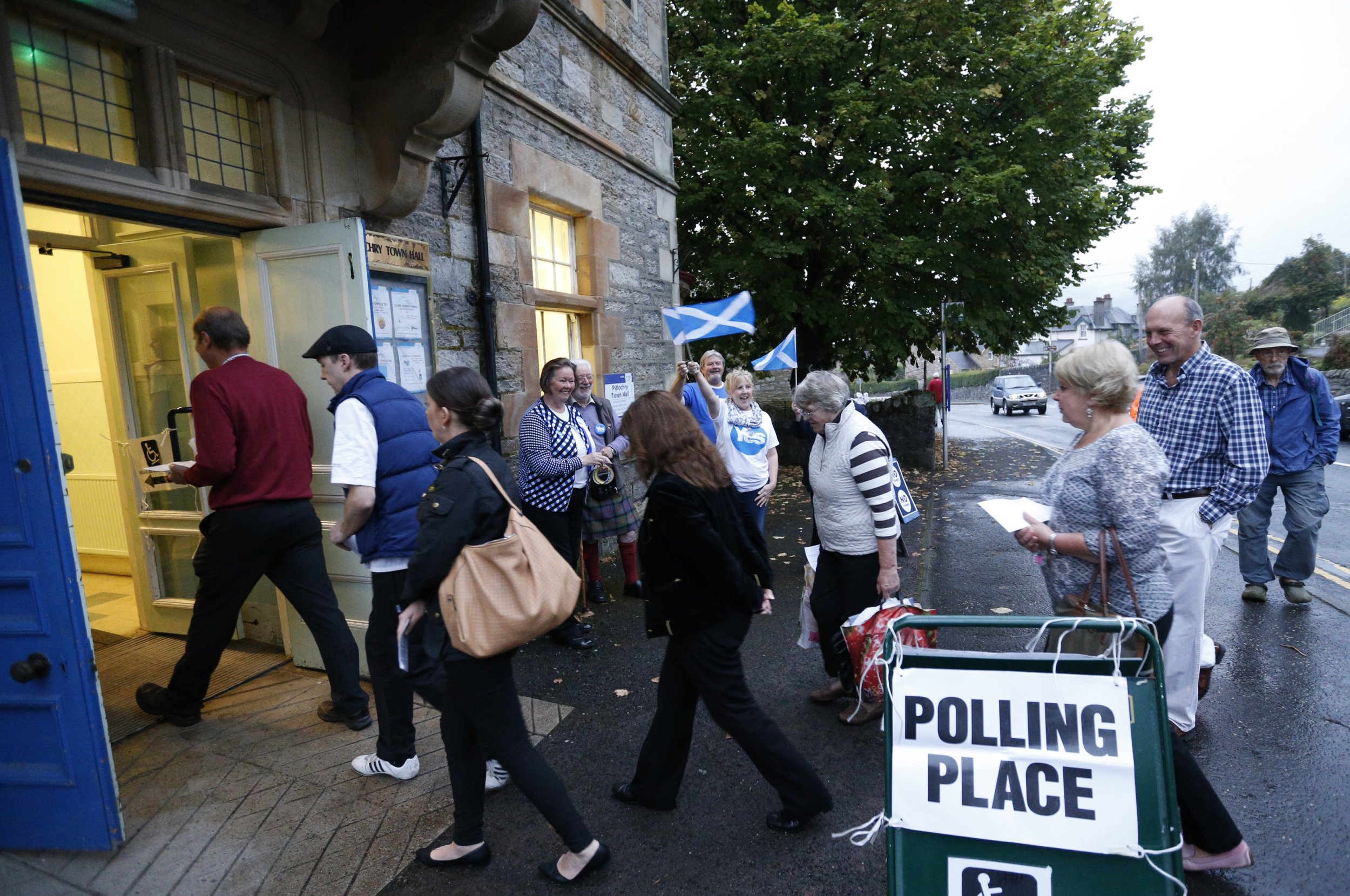 Financial investors stepped up hedging against sharp fluctuations over the next 24 hours in the value of Britain's pound as Scots began to vote on Thursday in a referendum on independence that polls suggest is too close to call.
The overnight sterling/dollar implied volatility rose to a high of 34.75 percent, almost 10 times levels seen a month ago, having closed on Wednesday at around 12.75 percent. The overnight options will expire on Friday, when results for the Scotland vote will be announced.
The vote will close at 10 p.m. BST and the first trends are likely to come out a few hours after that.
Currency dealers said they are bracing for choppy trading as the first regions likely to report results could show a tendency to lean towards independence. That could see sterling coming under pressure.
Larger regions, with the highest percentage of the vote, are not expected to report until later, and the final result may not be clear until 5-6 a.m. on Friday. Most polls show the "No" campaign with a slender lead in the knife-edge vote.
"All this will see plenty of volatility and hence the bid for overnight options," said a London-based trader.
The pound traded slightly lower at $1.6275, but stayed well above a 10-month low of $1.6051 struck last week. It has bounced from those lows after most polls showed those intending to vote to stay in the union were slightly ahead.
Euro/sterling overnight implied volatility also shot up to trade over 33 percent, from around 9 percent on Wednesday.
Sterling gained 0.1 percent to 79.10 pence per euro.
Risk reversals, which gauge demand for options on a currency rising or falling, showed their biggest bias for sterling weakness against the dollar in four years. The risk reversals also showed their highest bias for the pound's weakness against the euro in six years.