Investors Hit the Brakes on Electric Cars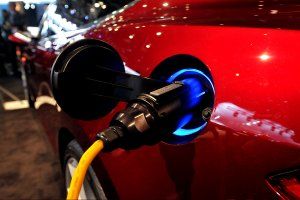 When Tesla Motors went public June 29, it was hailed as the first IPO by an American automaker since Ford in 1956. Shares spiked 41 percent, raising $226 million for the electric-car company. But buyers quickly hit the brakes: within a week, Tesla's stock was below its offering price. It may be a sign that investors are wary of parallels between the clean-car market and the dotcom bubble. Like 1990s tech startups, electric-car makers are futuristic companies with the potential to change the world, but with big question marks about their business plans. Tesla sells only one model, a $109,000 sports car; a cheaper sedan won't be available for at least two years. The company has never turned a profit, losing $55.7 million in 2009. And Tesla's celebrity CEO, Elon Musk, admitted in a recent divorce filing that he was broke. The outlook for Tesla's partners and competitors is just as fraught. Fisker Automotive, reportedly eyeing its own IPO, doesn't currently produce any vehicles. A123 Systems, which makes lithium-ion batteries, had a successful IPO in 2009, but its shares have declined 62 percent this year; a competitor, Ener1, has fallen 47 percent.
The federal government is doing its part to support the market. Tesla and Fisker have received nearly $1 billion in loan guarantees, and last week, President Obama visited the Missouri plant of Smith Electric Vehicles, which makes plug-in commercial trucks. But while there may be a future for electric-car companies and their suppliers, there will be some stops and starts first.