Investor's Inflation Rant Over $28 Taco Bell Meal Has Social Media Cackling
One man's Taco Bell tale has the internet in shambles.
During a recent appearance on Fox Business Network's Cavuto: Coast to Coast, Kingsview Wealth Management Chief Investment Officer Scott Martin invoked the famed fast food chain to paint a picture of how current inflation rates are affecting those in the United States.
"You want to know how bad inflation is?" Martin asked, rhetorically.
"Yesterday, I had a nice lunch at Taco Bell. It cost me about $28," Martin added. "People need to pay for those things, and they do that by getting jobs and getting in the economy."
Before confirming that his nearly $30 Taco Bell lunch is, in fact, a story about inflation, host and namesake Neil Cavuto cut in, to make sure he heard Martin correctly.
"Wait a minute," Cavuto interjected. "You spent $28 at Taco Bell for just yourself?"
Across Twitter, many echoed that response, and questioned the financial responsibility—or lack thereof—that goes into such a pricy fast food meal.
"Um, how is that even physically possible?" Media Matters for America Senior Writer Eric Kleefeld tweeted, along with a video clip of the Fox Business interaction.
"Also, don't think I'll take financial advice from this guy," Kleefeld added.
"Don't know about this guy's financial advice," gambling expert Dave Cokin chimed in. "But if he's spending 28 bucks for lunch at Taco Bell [I] think I'll pass on his culinary suggestions as well as any health advice. Sheesh."
"Someone who eats $28 of Taco Bell for lunch is someone who should not be trusted," author Josh Steimle echoed. "Ever. About anything."
The Kid Mero, formerly of Showtime's Desus & Mero, also took issue with Martin's claims.
"BRO U CAN START A TACO BELL FRANCHISE WIT $28," Mero tweeted. "F**K IS THIS GUY TALKIN ABOUT?"
"If you're eating $28 worth of [Taco Bell] for lunch, inflation is the least of your problem," Twitter user @chrislongview warned.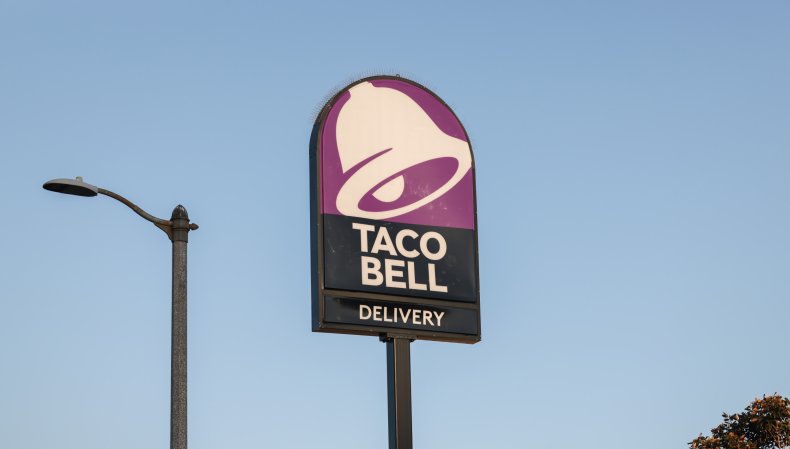 There is no denying that rising inflation rates have impacted menu prices at fast food restaurants.
From August 2021 to August 2022, the all-items CPI rose 8.3 percent, according to data published by the Bureau of Labor Statistics.
Food prices increased dramatically during that same time. Grocery prices rose 13.5 percent, marking the largest 12-month increase since 1979.
Over those same 12 months, the cost of food away from home rose 8 percent, the largest one-year increase since 1981.
"Using these numbers, a meal that might have cost $20 in the summer of 2020 would have been $22 in the summer of 2021 ... and almost $24 now," Bankrate Senior Industry Analyst Ted Rossman told Newsweek. "I think the most significant thing for consumers is that this kind of inflation is happening throughout their financial lives.
"The Taco Bell example is getting a lot of attention, but what if you were paying $2,000 for rent every month and now it's $2,200? And your family is also spending $200 more per month on groceries and $100 more for gas and so on," Rossman added. "That cumulative effect is what's really significant."
With new inflation data set to arrive Thursday, Martin's claim he spent $28 on a lunch for one at Taco Bell will potentially be easier to contextualize.
For now, however, Martin's Taco Bell tale is in the hands of the internet. And the internet, much like Cavuto, is shocked he spent almost $30 on Taco Bell.
Newsweek has reached out to Martin and Taco Bell for comment.
Update 10/12/22 6:30 p.m.: This article was updated to include comment from Ted Rossman.