Investors urged Microsoft on Wednesday to investigate reports of sexual harassment following the recent allegations against former CEO Bill Gates.
In a press release sent to Newsweek, investment management firm Arjuna Capital said, "In the wake of recent allegations of sexual misconduct on the job by former CEO Bill Gates, Microsoft's shareholder meeting in December 2021 will face a proxy resolution."
Arjuna Capital managing partner Natasha Lamb said in the press release, "Microsoft is under intense public scrutiny due to numerous claims of sexual harassment and an alleged failure to address them adequately and transparently."
Lamb continued, "Reports of Bill Gates' alleged inappropriate relationships and sexual advances towards Microsoft employees have only exacerbated concerns, putting in question the culture set by top leadership, and the board's role holding those culpable accountable. Investors are concerned Microsoft may be facing a culture of systemic sexual harassment, putting at risk the company's ability to attract and retain talent."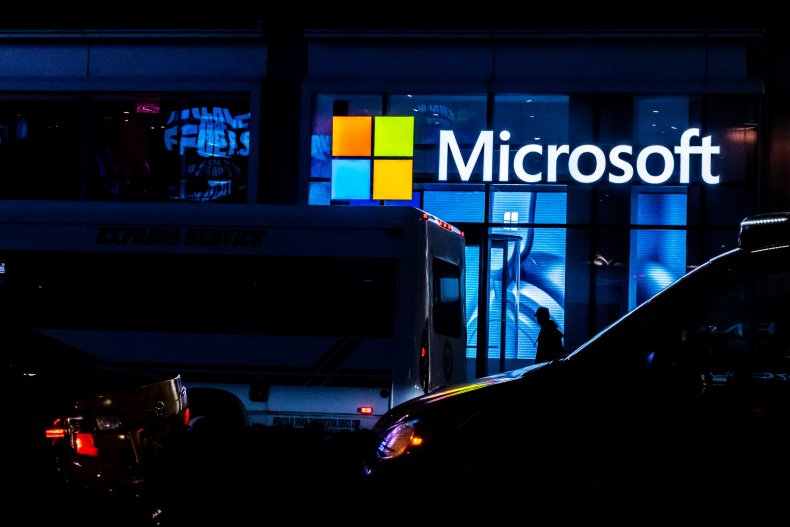 According to the resolution released by Arjuna Capital, 238 Microsoft workers filed a class-action lawsuit in 2012, including allegations of gender discrimination and sexual harassment. The resolution also notes that in 2019, several women claimed that Microsoft "disregarded" these complaints in a company-wide email chain.
"We urge Microsoft to independently investigate and confront these issues transparently, as sexual harassment and gender discrimination can harm shareholder value—resulting in higher turnover, lower productivity, increased absenteeism, and higher sick leave costs," the resolution states.
The announcement by Arjuna Capital on Wednesday comes amid reports of sexual harassment allegations against Gates during his time as Microsoft CEO.
In May, The Wall Street Journal reported that a Microsoft spokesperson confirmed that the software company learned in 2019 that Gates "sought to initiate an intimate relationship with a company employee in the year 2000."
A spokesperson for Gates told WSJ that, "There was an affair almost 20 years ago which ended amicably...Gates's decision to transition off the board was in no way related to this matter."
A spokesperson for the Bill and Melinda Gates Foundation said in May, according to the Associated Press, that, "The foundation has never received any formal complaints regarding Bill Gates."
The resolution released by Arjuna Capital calls on Microsoft's Board of Directors to "release a transparency report (at reasonable expense, omitting confidential or privileged information) to shareholders assessing the effectiveness of the company's workplace sexual harassment policies, including the results of any comprehensive, independent audit/investigations, analysis of policies and practices, and commitments to create a safe, inclusive work environment."
Newsweek reached out to Microsoft and the Bill and Melinda Gates Foundation for comment but did not receive a response in time for publication.