'Invisible' Trains Will Blend Into Japanese Countryside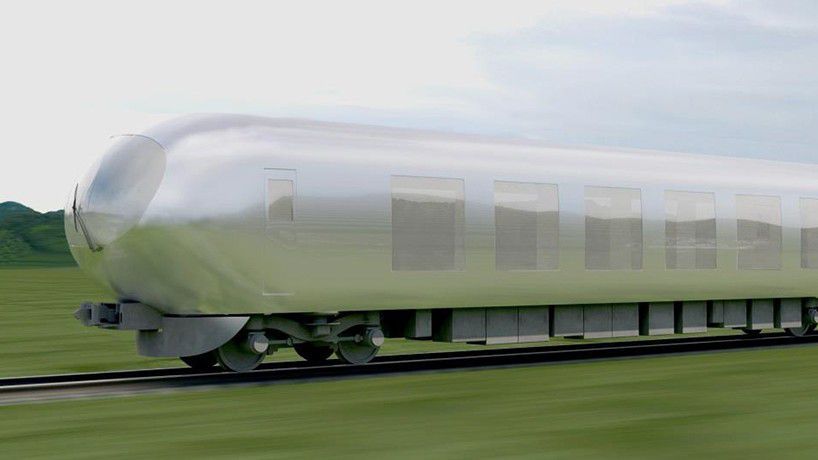 One of Japan's top architects has designed a train that is virtually invisible to onlookers, set to roll out on tracks around Tokyo in 2018.
Kazuyo Sejima designed the chameleonic train to "blend into the landscape" of both urban and rural environments using super-reflective materials.
"The limited express travels in a variety of different sceneries, from the mountains of Chichibu to the middle of Tokyo, and I thought it would be good if the train could gently co-exist with this variety of scenery," Sejima said in a press release.
"I also would like it to be a limited express where large numbers of people can all relax in comfort, in their own way, like a living room, so that they think to themselves 'I look forward to riding that train again.'"
Sejima was commissioned to design the trains as part of Japanese railway company Seibu Holding's 100th anniversary for use on the company's Red Arrow commuter train.
The unique design style has previously been used by Sejima on buildings, such as Le Louvre Lens Museum in France, and has earned her a prestigious Pritzker Prize.
The Seibu train is not the first transparent vehicle to be conceived.
It follows the Transparent Bonnet Concept from Land Rover that allows drivers to see through the chassis of the vehicle to the ground below, as well as transparent "safety trucks" designed by Samsung that allow road users to see through large vehicles.