IOC Says Winter Olympics Still on Schedule After Switzerland Asks for Delay Due to COVID
Despite the worldwide surge of COVID-19, the Beijing Winter Olympics are still expected to continue as planned.
The IOC confirmed January 5, 2022, that the Winter Games will not be delayed. This confirmation comes after the Swiss Olympic Committee asked for a postponement amidst rising COVID-19 infections. However, the committee now feels confident in the IOC's plans to prevent as little transmission as possible.
"The issue of postponement is no longer relevant to all of us," said Swiss team leader Ralph Stöckli in a statement translated to English. We can now concentrate on our task: creating the best possible conditions for the Swiss delegation during the four weeks between us and the opening ceremony."
Stöckli had previously raised concerns about the Winter Games continuing as Switzerland and the rest of the world grappled with the Omicron coronavirus strain. He had told French-language broadcaster RTS that the "possibility of a postponement" should be considered. With his recent comments, it appears that he is walking back on this statement.
"It's a positive signal," he continued in the statement. "Without this flexibility, given the high number of contaminations, we would have had to assume that many athletes, no longer presenting any risk of infection, would have been deprived of their dream of participating in the Olympic Games."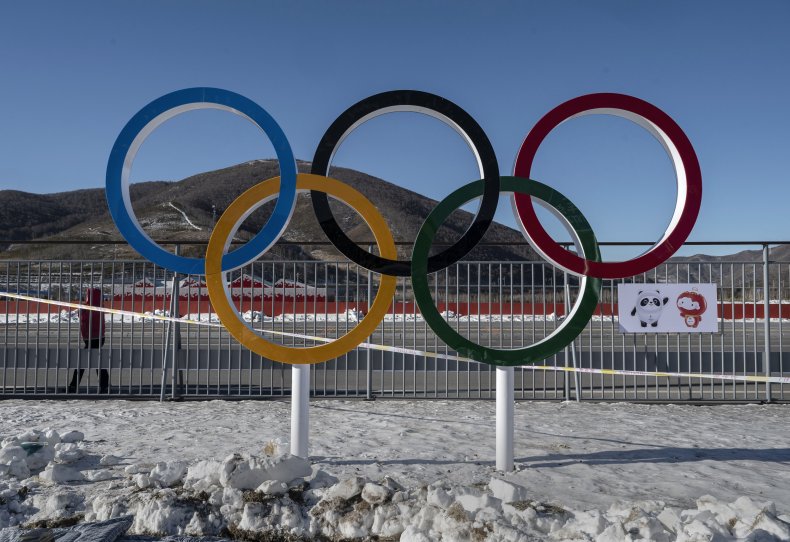 The International Olympic Committee is hoping to avoid a second straight delay. The Tokyo Games, originally scheduled to be held in 2020, were postponed by one year. That decision was made four months before the scheduled opening ceremony.
After listening to the IOC on Wednesday, the Swiss Olympic team said it is "happy to now have some certainty on this subject."
Another Swiss concern that was eased Wednesday related to waiting times after recovering from a COVID-19 infection before an athlete would be allowed to enter China. The IOC and Chinese organizers announced that a panel of international experts will evaluate individual cases and handle the issue in a "more flexible manner," the Swiss team said.
Still, the team noted "very demanding" conditions to compete, qualify and prepare with the opening ceremony on February 4 only 30 days away.
Stöckli acknowledged Wednesday "there will probably be disappointments" for athletes who end up being unable to compete.
Beijing organizers and the IOC are creating a health safety bubble for the Olympics with stricter testing and limits on travel and movement than were enforced at last year's Tokyo Games.
The rules include a 21-day quarantine for athletes, officials and workers not fully vaccinated, daily testing even for vaccinated people and also keeping local staff within the bubble.
International fans are again being kept away though tickets to attend events in stadiums will be sold to people living in China.
The Associated Press contributed to this report.