iOS 12: Apple Software Update Out Now, How to Download, Best New Features
Apple's new software update, iOS 12, is available as a free download right now for anyone using the iPhone 5S and newer, iPod touch 6th generation or iPad models.
The version is largely focused on performance improvements over features, with the company placing an emphasis on applications now launching faster than ever before. But it's not totally feature-free, with Apple dipping its toes into augmented reality (AR) and voice support.
"iOS 12 brings performance improvements across the system and to more devices than any previous version," a company press release, published on Monday, read. "Camera launches up to 70 percent faster, the keyboard appears up to 50 percent faster and typing is more responsive. When there is a lot going on across the system, apps can launch up to twice as fast."
Users can update the software wirelessly, via Settings > General > Software Update. From there, users with adequate storage on their device can tap Download and Install to start the process. Apple said it is highly advised to first create a backup of the device using iCloud or iTunes.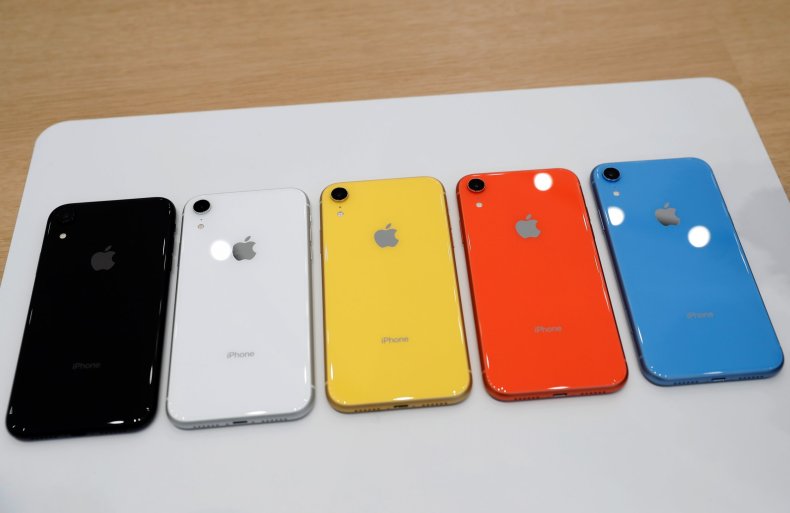 As reported by CNet, there are some hidden features with iOS 12, including the ability to receive more battery information, use gesture controls to close apps and automatic OS updates. As noted on the Apple website, the update has a greater focus on privacy and security options.
"Safari now prevents Share buttons and comment widgets on web pages from tracking you without your permission," it said. "Safari also prevents advertisers from collecting your device's unique characteristics, so they can't identify your device or retarget ads to you across the web."
New Features: FaceTime, Memojis
Some of the new standout features include the ability to make FaceTime calls with up to 32 people at once, the implementation of strong automatic passwords and data sharing with 911. One AR application getting attention is called Measure, which is being used on household pets.
Other apps have been given a design overhaul, including Stocks, Apple Books and Apple News. There have also been changes to popular services CarPlay, Messages and Do Not Disturb.
Apple has published the full feature list online.
Devices now have improved portrait lighting, QR reading capabilities and face tracking. In its press release, Apple heavily marketed "dynamic AR experiences" and "fun camera effects." So-called Memojis are personalized customizable characters that can be sent between users. For the Instagram generation, the iOS 12 update also comes with filters, text and stickers in Messages.