Iowa Supreme Court Blocks 20-Week Abortion Ban Legislation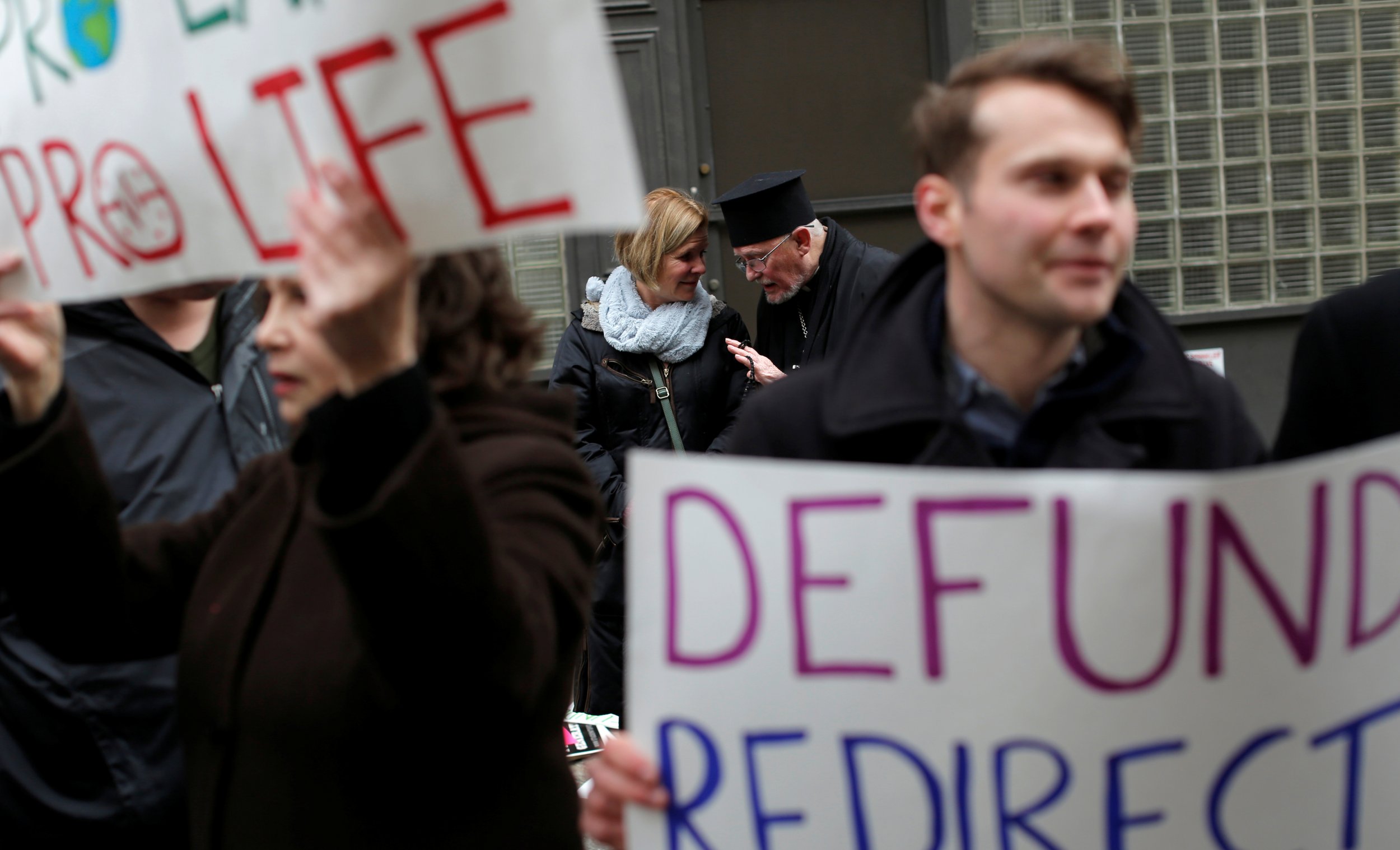 The Iowa Supreme Court on Friday granted an emergency temporary injunction halting a portion of a 20-week abortion ban that was signed into law by Republican Governor Terry Branstad just hours earlier.
The law, passed by Iowa's Republican-controlled House and Senate last month, bans abortions once a pregnancy reaches 20 weeks and stipulates a three-day waiting period before women can undergo any abortion.
The law does not make exceptions for instances of rape or incest but does allow for abortions if the mother's life or health is at risk.
The American Civil Liberties Union (ACLU) and Planned Parenthood, a group that provides family planning services, including abortions, challenged the waiting-period part of the legislation in court as well as the requirement for an additional clinical visit women must make before an abortion.
The state Supreme Court on Friday issued the injunction after it was denied Thursday by a district judge.
"We are pleased that the court granted the temporary injunction, ruling on the side of Iowa women who need access to, and have a constitutional right, to safe, legal abortion," Suzanna de Baca, chief executive of Planned Parenthood of the Heartland said in a statement.
The state will have an opportunity to respond to the court's decision on Monday.
"This is all part of the process and we're confident that the stay will be lifted very shortly," said Ben Hammes, a spokesman for the Republican governor.
Women in the United States have the right under the Constitution to end a pregnancy, but abortion opponents have pushed for tougher regulations, particularly in conservative states.
There are 24 states that impose prohibitions on abortions after a certain number of weeks, according to the Guttmacher Institute, which tracks reproductive policy.
Seventeen of these states ban abortion at about 20 weeks and after.
Iowa's law, Hammes said after the signing, marked a "return to a culture that once again respects human life."
In Tennessee, a bill similar to the Iowa measure was sent to the desk of that state's Republican governor on Wednesday to possibly be signed into law.