Iowa Politician Claims Mistake About Miscarriage in Abortion Debate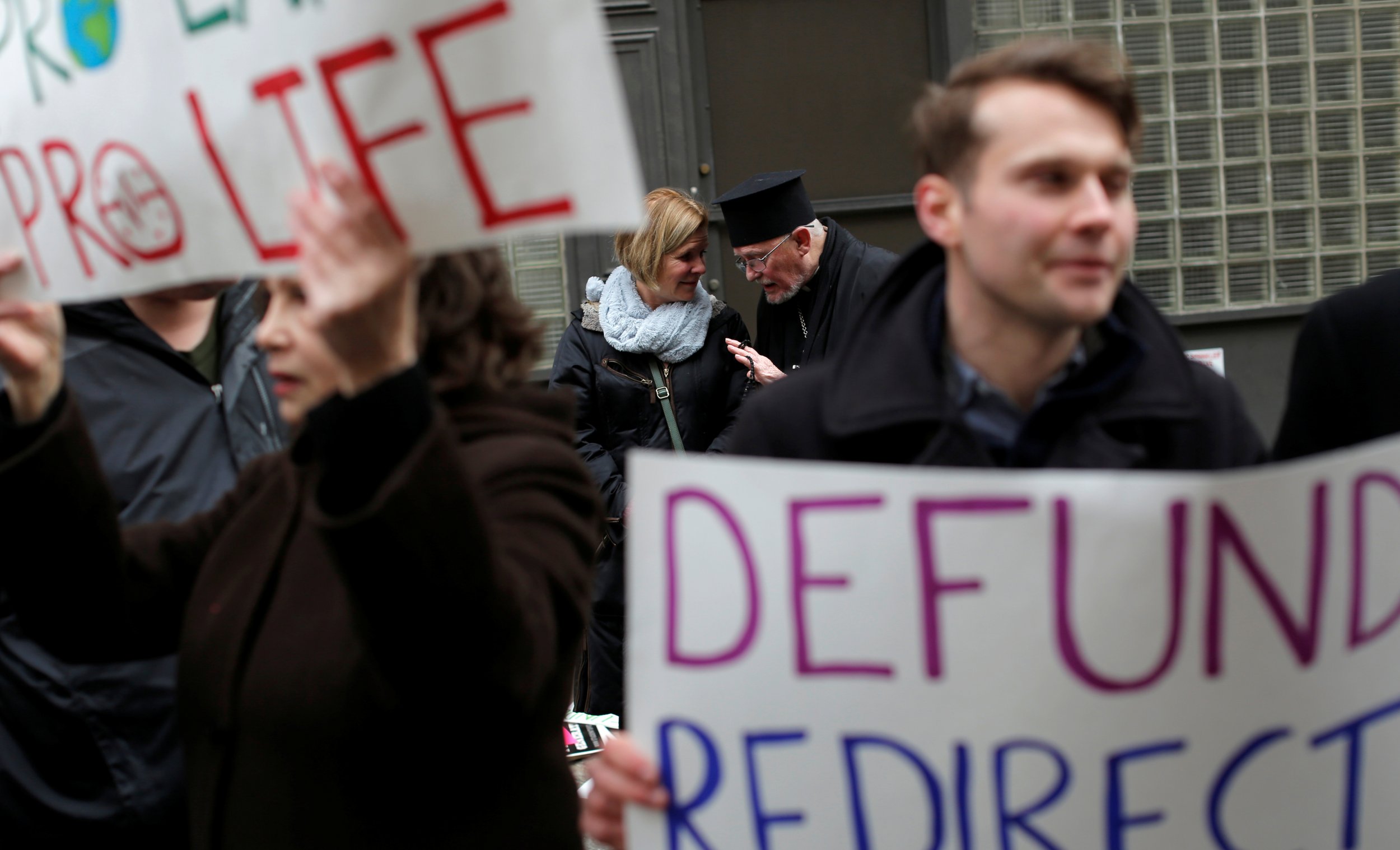 Updated | Iowa Representative Shannon Lundgren says she corrected herself after asserting some women should carry dead fetuses to term earlier this week.
On Thursday, Lundgren caused a furor online after asserting that women who miscarry after 20 weeks of pregnancy should have to carry their fetuses to term. On Friday, Lundgren says she "answered a question incorrectly and then corrected myself shortly after."
Shannon Lundgren's comments came during a hearing this week on Senate File 471, which would pave the way for a state ban on abortions after the 20-week mark. The Iowa House of Representatives' Human Resources Committee approved the legislation after a "fetal heartbeat bill" that would have banned abortion any time after a heartbeat is detected—as early as six weeks of pregnancy—was scrapped. The legislation is now under consideration by the Iowa House, and if it becomes law, Iowa would be the 18th state to ban abortions after 20 weeks of pregnancy.
Lundgren, the manager of Senate File 471, represents rural Dubuque and ran for office on an anti-abortion platform. She was asked by state Representative John Forbes if, under the proposal, his daughter, who is 20 weeks pregnant, would have to carry her child to term even if a doctor told her there was no longer a heartbeat. "Is that good medicine?" asked Forbes.
Related: Kentucky's last abortion clinic facing 'imminent closure'
"This bill wasn't written for the intent to protect or govern on the side of the woman. It was written to save babies' lives, giving the choice and being the voice of those babies...that don't have one," replied Lundgren. "I understand what you're saying—this fetus, this baby, is not alive. I would concur that in that instance, if your daughter's life is not in danger, that yes, she would have to carry that baby." A full exchange between Lundgren and Forbes can be viewed here.
No other legislators appeared to take issue with or attempt to correct Lundgren's comments during the debate. Lundgren said the 20-week ban would protect "about 51 babies a year," Iowa's Gazette newspaper reports. Lundgren did not return a request for comment and has not addressed her statement on her Twitter page.
Colin Tadlock, communications director for Iowa House Republicans, told Newsweek in an email that the video of the Lundgren-Forbes exchange is "out of context," and Iowa House Republicans said in a tweet that Lundgren "misspoke." The tweet was a reply to Progress Iowa, a progressive nonprofit characterized by Tadlock as "a far-left activist group" (it first circulated the video of Lundgren's comments). The Iowa House GOP's tweet contained the bill's definition of abortion: "The termination of a human pregnancy with the intent other than to produce a live birth or remove a dead fetus."
On Thursday, Lundgren tweeted a photo of a rather macabre scene inside the state Capitol's rotunda: an anti-abortion rally centered around a crib filled with baby shoes and American flags. The 2,000 shoes, according to Lundgren, represent "just half of the abortions in Iowa," although it's worth pointing out that 94 percent of all abortions in Iowa happen in the first trimester—up to 13 weeks of pregnancy.
Lundgren, a junior legislator, has also backed bills to limit workplace injury claims, to prohibit cities and countries from enacting bans on possession of firearms, and to limit collective bargaining for public employees.
This article has been updated to include comments from Shannon Lundgren.