Iowa Man Breaks into Bank to Steal Hand Sanitizer, Police Say
An Iowa man has been charged in connection to a string of burglaries in which the only thing that appears to have been taken was hand sanitizer.
The Sioux City Police Department arrested 39-year-old suspect Mark Gray after police were called to three reports of burglaries which took place in the space of a few hours.
On August 4 at 1:42 a.m. local time, police were called to a report of a burglary at the Counseling & Support Services building after a suspect broke a window to gain entry inside.
Police said it was not known at the time of the investigation if anything was missing from the center on 421 Nebraska Street.
At 5:15 a.m., the department responded to a report of a broken window at Security National Bank located at 601 Pierce Street. Police believe the window was broken to allow someone access to the lobby.
It appears that all that had been taken from the bank was hand sanitizer, Sioux City Police Department said in a statement. Demand for hand sanitizer has surged in recent months as a result of the coronavirus outbreak.
Just over 30 minutes later, officers responded to yet another burglary at Trattoria Fresco restaurant on 511 4th Street.
While investigating the burglary, officers located a man inside the business.
Gray, of Sioux City, was arrested on suspicion of burglarizing all three businesses. He was booked into the Woodbury County Jail on three counts of 3rd degree Burglary.
It is unclear if Gray has since been accused of stealing anything else apart from the hand sanitizer. The department has been contacted for comment.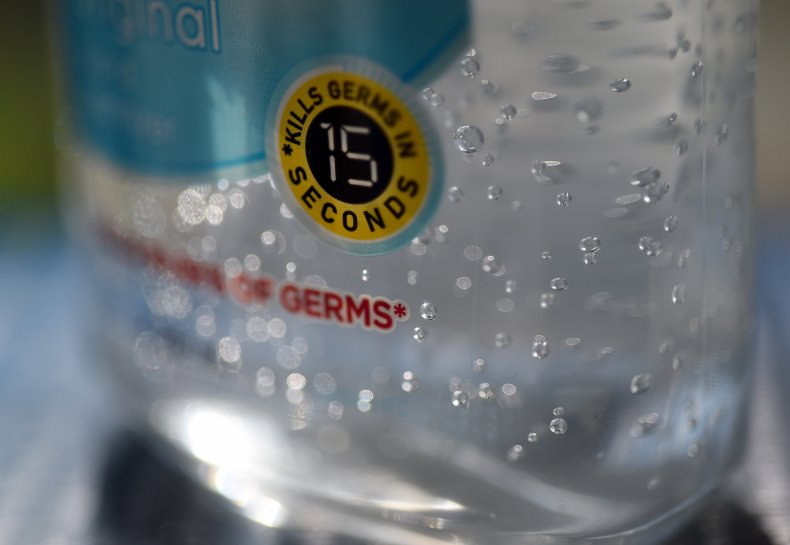 Elsewhere, Sioux City Police Department are searching for another suspect accused of breaking windows at three businesses by throwing rocks at them.
On the morning of August 2, police received reports that windows had been broken at an Arby's and a Hardees.
The next morning, police also received reports that an unknown suspect had broken three windows at the U.S. Post Office on 214 Jackson Street.
Police are now asking for the public's help in identifying the suspect, who is described as a white male possibly in his 20's who appears to have ear-length hair and a slender build.
Detectives are asking anyone with information on who the person is asked to call the Sioux City Police Department or Det. Brad Gorter at 279-6384.