How to Track the Iowa Caucuses in Real Time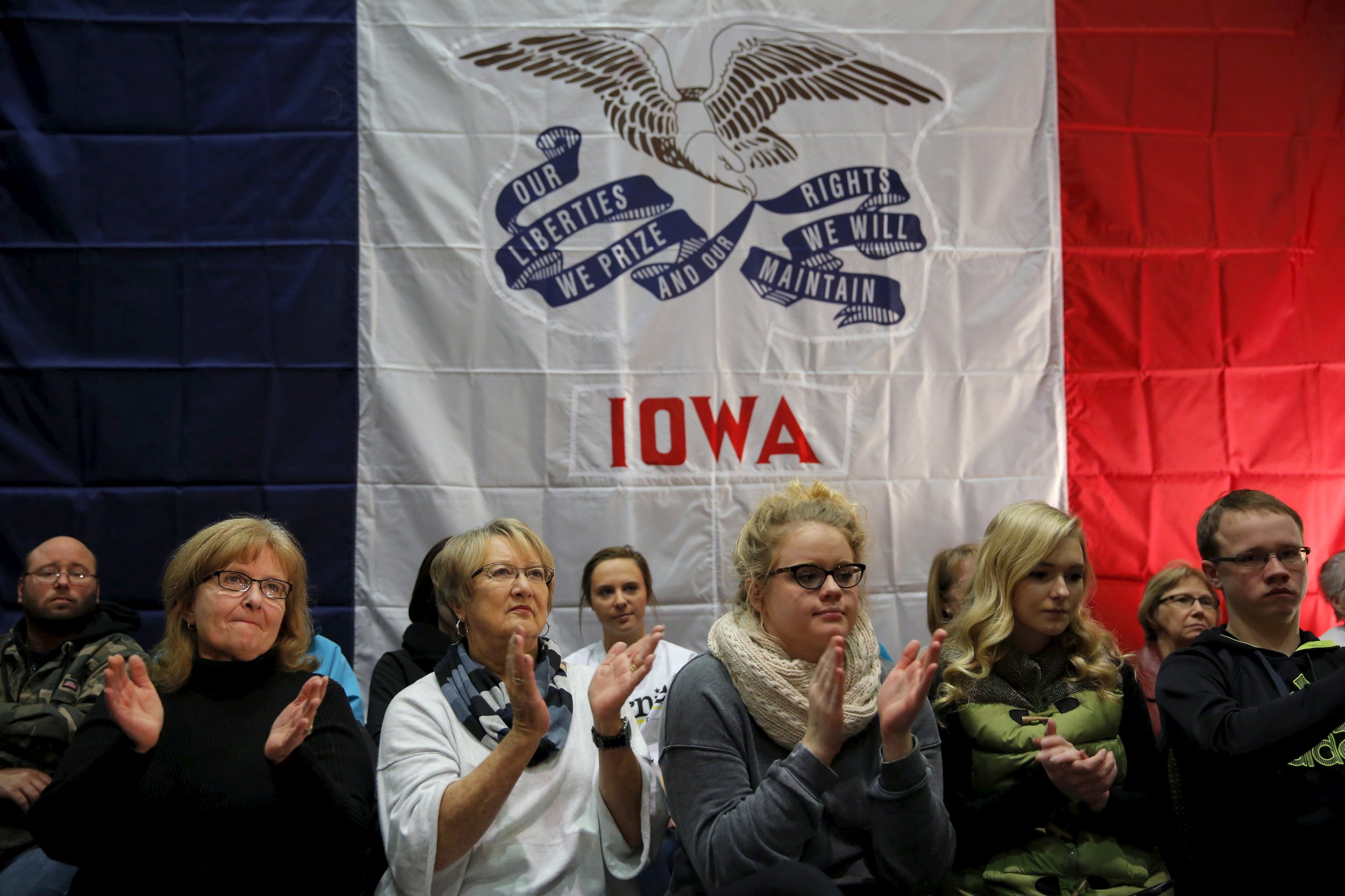 With the wonders of modern technology (websites), you no longer have to wait hours, or even minutes, to see who's winning in the Iowa caucuses, where the first votes will be cast in the 2016 presidential nominating contests.
This time, both parties have made it relatively easy for Americans to view county-by-county and district-by-district returns in real time.
The Iowa Democratic Party will display its returns here. A representative told Newsweek she expects the first returns to post at around 7:45 p.m. CT (8:45 p.m. ET, 5:45 p.m. PT) and to update continually for around two hours.
Iowa polls are notoriously unreliable, but Hillary Clinton leads Bernie Sanders in most of them at the moment. Still, Sanders has a shot at winning the Hawkeye State if he can mobilize his core supporters: young, urban, college-educated whites. Johnson County, home to the University of Iowa, and Story County, home to Iowa State University, will be key counties for Sanders to win.
Polk County, where Des Moines is located, is Iowa's largest and presents an interesting toss-up: On the one hand, Sanders could pick up the city's progressive voters, but Polk is also home to more black voters than any other county in Iowa, and black voters tend to favor Clinton by a wide margin. A similar battle may take place in Iowa's second-largest county, Linn, home of Cedar Rapids. The state's south tends to favor Clinton. Its rural west is home to more Republicans than Democrats, and Democratic voters there also tend to favor Clinton.
The Iowa Republican Party will display its returns here.
The same counties that Clinton needs to win in the Democratic contest will be where Republicans come out in the most numbers for their caucus. The state's northwest, in particular, is where Donald Trump and Ted Cruz will compete for the state's evangelicals. Woodbury and Plymouth counties, home to Sioux City, will be of particular importance.
In Linn and Johnson counties, where Sanders is expected to perform well in the Democratic caucus, Republican caucusgoers tend to be more moderate, so a large turnout for Marco Rubio, Jeb Bush or Chris Christie could help any of these three establishment candidates top Trump and Cruz.