Iowa County Placed Moratorium on Wind and Solar Energy Projects Until October 2020
New wind and solar energy projects in Madison County, Iowa have been placed on hold for a year. The ordinance places a ban on the construction of commercial solar energy systems, wind farms and wind turbines until October 2020, according to KCCI.
The Board of Supervisors for the county made the decision after the Madison County Board of Health passed a resolution saying wind turbines could be a health hazard.
"Patients, for example, that have sleep apnea can have serious health problems like high blood pressure and increased cardiovascular disease," said Dr. Kevin De Regnier, Chair of the Madison County Board of Health.
The Board of Health also specified two potential health hazards.
Flicker, caused by sunlight reflecting off spinning turbine blades, can create a strobing effect which can cause nausea and headaches. Wind turbines can also emit a tone below the range of human hearing, known as infrasound. Headaches and nausea can also be the result.
WHO-TV reports that the resolution suggests future wind turbines should be constructed a mile and a half away from residences.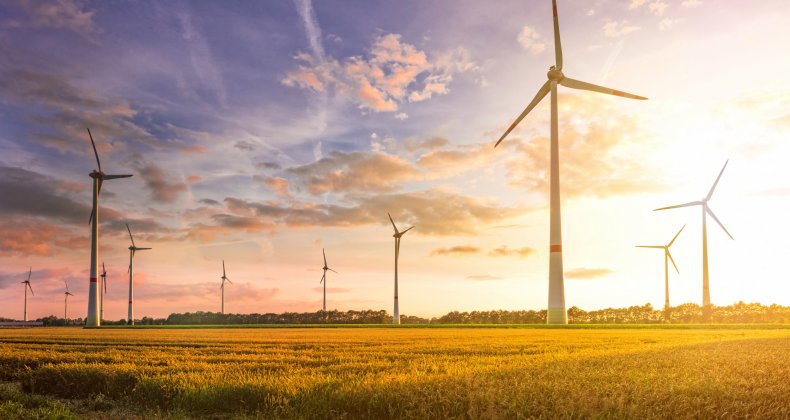 There is a chance that the moratorium could end early if another alternative energy ordinance is passed. Solar or wind could be approved individually, which would remove those projects from the ban.
"I don't want to push any ordinance through until we really get this figured out right. This is too important to make a mistake," said Madison County Supervisor Diane Fitch in an interview.
The Iowa Environmental Council (IEC) disagrees, saying there is no hard evidence that wind turbines are hazardous to anyone's health.
"There is no authoritative evidence that sound from wind turbines represents a risk to human health among neighboring residents," states a paper published by the IEC. "The only causal link that can be identified is that wind turbines may pose an annoyance to some who live near them."
Madison County isn't alone in their trepidation concerning wind power. The Westerly Sun reports that the Hopkinton, Rhode Island Town Council has banned turbine construction despite the support of local farmers.
"The reason I asked for this was hopefully to make it clear to developers and anybody who wanted to have wind turbines in town that they're not welcome at this time," said council member Sylvia Thompson, who proposed keeping the wind turbines out of Hopkinton.
However, a landowner or developer who wants to build wind turbines can still ask the council for a zoning amendment in the future.