The Davenport Community School District in Iowa doesn't have enough bus drivers to take students to school, prompting the district to cancel classes Monday.
The school district informed parents of the cancellation of classes due to a bus driver shortage early Monday. The state's Trinity Lutheran School and All Saints Catholic Schools also announced that classes were canceled Monday due to the shortage.
"A large number of bus drivers called in sick this morning with COVID-19-related issues. Too large a number to adjust routes at short notice," the school district wrote in a Facebook post Monday. "This afternoon, the transportation team will have a plan for tomorrow. Thank you for your patience as we manage this personnel health issue."
As of January 2, the daily average number of COVID cases in the state is 1,649, according to The New York Times. The Iowa Department of Public Health's COVID dashboard reported 768 patients hospitalized with COVID, along with 17,773 positive COVID tests in the past 7 days. The state has had a total of 59 confirmed deaths in the past seven days, as well.
In a Facebook post, the health department said COVID infections are increasing "due to the highly contagious Omicron variant."
"All eligible Iowans should get vaccinated and a booster to prevent severe illness, hospitalization and death from COVID-19. Of those hospitalized in the ICU with COVID-19, 83% are unvaccinated," the health department wrote in the Facebook post.
There are currently 163 COVID patients in the ICU as of January 2, according to the health department's COVID dashboard.
Last week, the state reported over 11,000 COVID cases, which is the second-highest number of reported infections since late September, according to The Des Moines Register.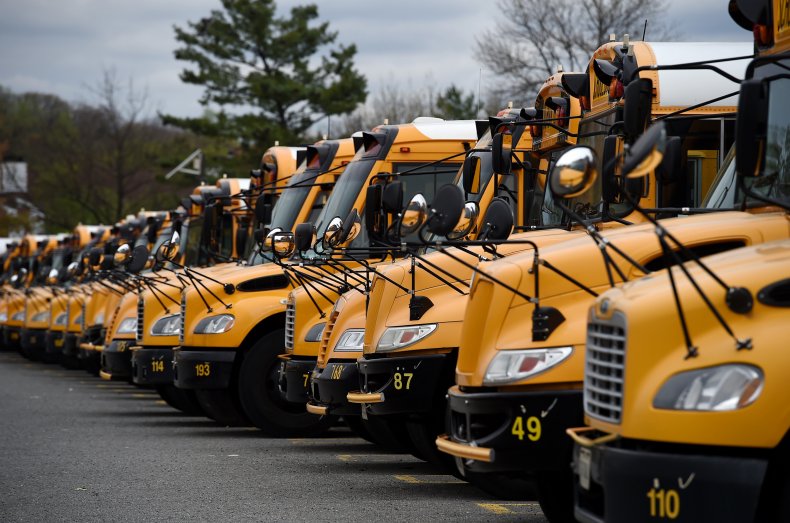 A person who answered the phone Monday at Durham School Services in Davenport, which provides school bus service to the districts, directed questions to Ed Flavin, a media spokesman for Durham.
Flavin blamed "varying reasons," including absences due to COVID-19 infections and quarantining following exposures. The company anticipated that all its routes would be covered Tuesday and for the rest of the week, he said.
"The safety of our passengers and our employees is our number one priority, and we want to ensure that, especially in these cold winter months, we arrive on time to our scheduled stops," Flavin said in an email to the Associated Press. "Today, we did not feel this could be accomplished."
Students had been slated to return to school Monday following a two-week holiday break.
The Associated Press contributed to this report.