Iowa GOP Rep. Ashley Hinson Slammed for Touting Infrastructure Bill She Voted Against
Iowa GOP Representative Ashley Hinson is getting pummeled for touting the money of a bill on Twitter. The money comes from the infrastructure bill, a piece of legislation that she had previously voted against.
On Wednesday, Hinson posted "BREAKING: We secured $829 million in federal funding to upgrade locks & dams along the Upper Mississippi River. This is game-changing for Iowa's agriculture industry & our Mississippi River communities." Her initial post celebrating the money for Iowans also included a link to a press release on the more than $800 million, detailing how and where the new money will be used.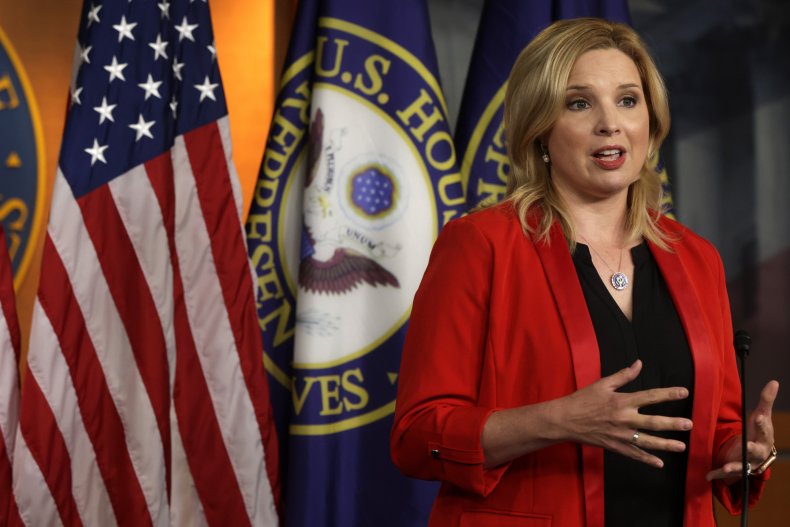 Hinson soon after added, posting: "Proud to work with Senator @ChuckGrassley, @RepCheri, & others to advocate for this investment. I'll always fight to ensure Iowans' tax dollars are reinvested at home!"
However, according to The Washington Post, the money comes from the $1.2 trillion infrastructure bill that President Biden signed into law in November. Hinson voted against it and, at the time, called the bill "spending at its worst" and that the "proposed legislation takes the Marxist ideology that once only existed in textbooks and makes it law in the United States," the Post said.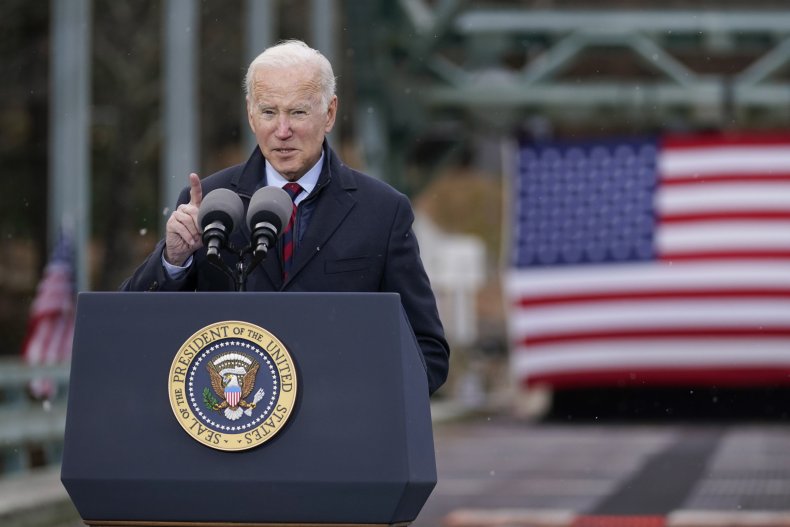 Many took to social media to remind her that she voted against the bill last November that "YOU VOTED AGAINST!" became a trending topic on Twitter.
New York Congressman Sean Patrick Maloney, following Hinson recognizing the funds, responded: "Shocked not shocked. Ashley Hinson [Hypocrite-IA] tries to take credit for infrastructure funding she voted against. House Republicans, ladies and gentlemen...stand for nothing, oppose everything, claim credit for someone else's hard work. @hinsonashley."
One person, a senior producer with MSNBC, said, "The money was part of the bipartisan infrastructure bill—which this Republican voted against. She's touting something she did not support."
Actor George Takei also responded to the congresswoman taking credit for the incoming funds by simply saying, "And the con goes on... ."
In response to Newsweek, a spokesperson for Hinson said: "Congresswoman Hinson opposed the infrastructure package because it was tied to trillions of other spending in the House. Since the bill was signed into law, this money was going to be spent regardless. If there's federal money on the table she is, of course, going to do everything she can to make sure it is reinvested in Iowa. That's why she worked with a bipartisan group of her colleagues in asking the U.S. Army Corps of Engineers to prioritize [Navigation and Ecosystem Sustainability Project (NESP)] construction along the Upper Mississippi River."
Hinson worked with Senators Chuck Grassley, Dick Durbin, Roy Blunt and Congresswoman Cheri Bustos to put together the letter in which they asked for funding to the NESP.
The letter from the group, dated December 9, lays out the cost, the intended projects and the potential economic benefits, both regionally and nationally.
Newsweek reached out to Hinson's office for comment.
Also on Wednesday, Texas GOP Representative Kay Granger made mention of the more than $400 million on social media from the infrastructure bill coming into her district saying, "BREAKING: U.S. Armey Corps Announces $403 million for Trinity River Flood Control Project." Granger also voted against the bill last November.
When asked about her vote and then recognizing the money on Thursday, according to the Fort Worth Star-Telegram, Granger said, "I wasn't against this project, I was against some of the other parts of the bill."