Iowa Liberty & Justice Celebration Live Stream: What to Know as Democratic Candidates Speak in First Caucus State
More than a dozen candidates vying for the 2020 Democratic nomination will speak at the Iowa Democratic Party's Liberty & Justice Celebration on Friday, just over three months away from the Iowa caucuses that are considered the first votes for president.
The event, taking place at the Wells Fargo Arena in Des Moines beginning at 6:30 p.m. CDT, will give candidates the opportunity to make their case before the February 3 caucus that can be a make or break for winning the Democratic nomination.
While arena tickets are sold out, some floor and dinner tickets are still available, according to the party's website. A live stream will make the event accessible to anyone, and will be available on C-Span at the start time.
Here are the candidates participating, in speaking order determined from a random drawing held a couple of weeks ago:
Pete Buttigieg (mayor of South Bend, Indiana)
Joe Biden (former vice president)
Andrew Yang (entrepreneur)
Elizabeth Warren (senator from Massachusetts)
Kamala Harris (senator from California)
Tom Steyer (business executive)
Bernie Sanders (senator from Vermont)
Michael Bennet (senator from Colorado)
Beto O'Rourke (former congressman from Texas)
Julián Castro (former secretary of Housing and Urban Development)
Amy Klobuchar (senator from Minnesota)
Cory Booker (senator from New Jersey)
John Delaney (former congressman from Maryland)
Steve Bullock (governor of Montana)
All but Bennet, Bullock and Delaney participated in the fourth Democratic debate in mid-October. Congresswoman Tulsi Gabbard, who was in the debate, is not taking part in the Iowa event.
The party has not disclosed questions or topics for the candidates. Possible topics include President Donald Trump's impeachment inquiry and health care.
The annual event saw a name change this year to reflect "the strength, diversity, and forward-thinking vision of the Democratic party," the party stated in a press release.
"Iowa Democrats have worked tirelessly to put us on the path to victory in 2020, and this celebration will demonstrate just how far our party has come," said IDP Chair Troy Price. "This event has always been about showcasing the strength of our grassroots connections, honoring our values and investing in the future of our party.
"'Liberty and Justice' reflect the pillars of our party's values and priorities as we continue to build relationships and engage voters to elect Democratic leaders in 2020," Price said. "With so many candidates criss-crossing the state and putting in the work to organize in our communities, we look forward to keeping the Democratic momentum full-speed to the caucuses and beyond."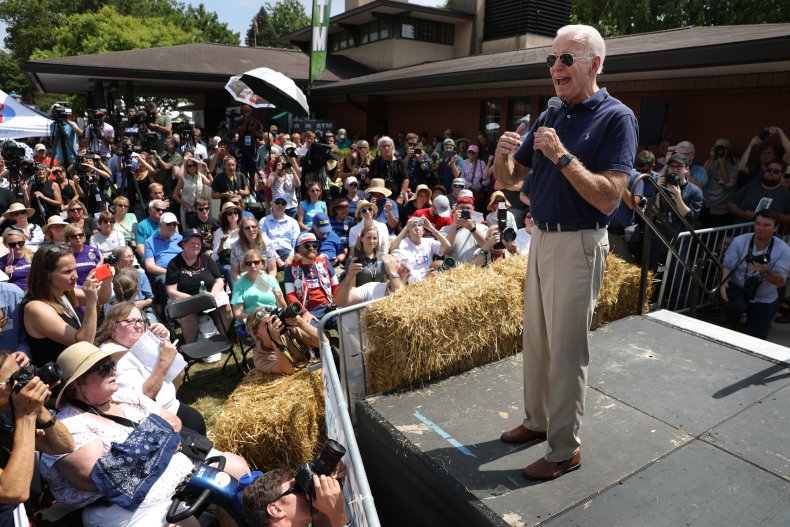 The Iowa Democratic party is responsible for organizing the caucuses, including choosing the locations and certifying the vote results.
"We welcome all announced or potential presidential candidates to our state with open arms," the party states on its website. "We are proud to be First in the Nation once again and we are excited to be a part of the presidential selection process."