Iowa Man Arrested for Forcing Girlfriend To Watch 'Roots' So She Could 'Better Understand Her Racism,' Police Say
An Iowa man was arrested after allegedly holding his girlfriend captive and forcing her to watch the television miniseries Roots in order to examine her own racism.
Robert Lee Noye, 52, was arrested in the early morning hours of Monday, after Cedar Rapids, Iowa police responded to a 911 call from his girlfriend, 37-year-old Jill Shelton. He was charged with false imprisonment and first degree harassment on Tuesday.
Shelton told police that she had set up a bed in the basement of the home to avoid Noye, who had been verbally attacking her though the night. He eventually demanded that she join him upstairs, where he forced her to sit down and watch Roots.
She told police that Noye forced her to watch the show "so she could better understand her racism," according to a criminal complaint.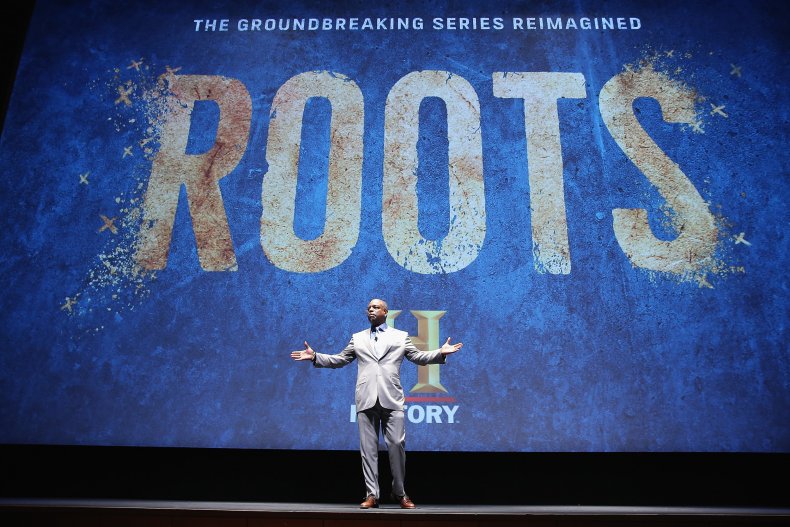 Noye allegedly threatened Shelton with murder and dismemberment, warning that he would "spread her body all over Interstate 380" if she did not remain seated and watch the series, according to a police spokesperson.
Shelton was able to dial 911 during the incident, and dispatchers could allegedly hear her asking to leave on the open phone line as Noye refused her pleas and screamed. GPS was used to determine the general area the call was coming from and the exact location was pinpointed upon further investigation of the neighborhood by officers responding to the call.
Police said they confronted a drunken Noye when they arrived at the home, along with Shelton and her 12-year-old daughter, both of whom were said to be upset and crying. Noye allegedly continued to hurl insults at Shelton when police arrived.
Noye was arrested and transported to Linn County Jail, where he was later released and ordered to have no contact with Shelton. He is due in court for a pre-trial hearing on March 6.
Shelton and Noye have reportedly been involved in a rocky relationship for close to two decades, which has included numerous incidents involving police and restraining orders filed against each other.
The 1977 miniseries Roots was based on author Alex Haley's book released the previous year, Roots: The Saga of an American Family. The story is centered on the family of main character Kunta Kinte, an African man who was enslaved and brought to America in the 18th century.
The original series starring LeVar Burton was a massive popular and critical success, winning numerous awards and spawning two sequels. The series was also remade for The History Channel in 2016. It is unclear which version of Roots Noye allegedly forced Shelton to watch.