We've all heard it before—"My dog ate my homework." But not many people can claim their family pet has shot them. Now one Iowa man is saying that's exactly what happened Wednesday after he was playing around with his dog, Balew.
"My dog shot me," Richard Remme, 51, of Fort Dodge, Iowa, told local newspaper The Messenger. Remme was taken to the hospital Wednesday with a non-serious injury after he was shot while playing with his dog.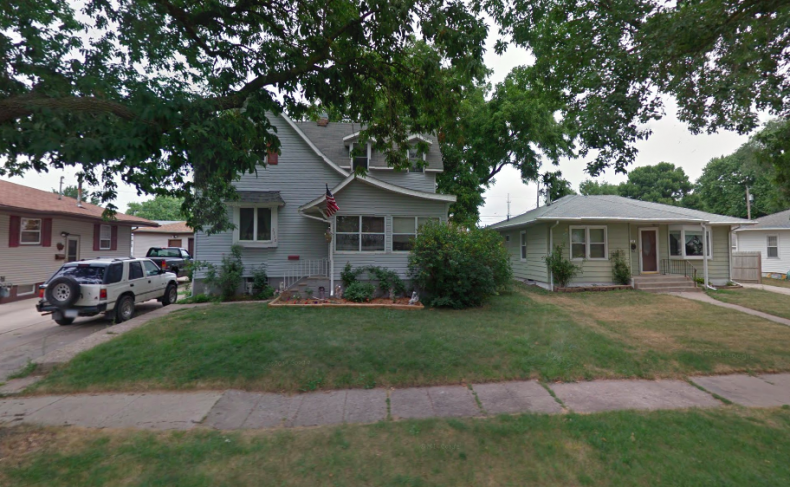 Fort Dodge Police said officers and the UtilityPoint Health–Trinity Regional Medical Center ambulance were called to Remme's home at 10:50 a.m. Wednesday.
"I carry. It's a Ruger 9 mm, and it's got a safety on it," Remme told The Messenger. "I was lying on the couch, and we were horsing around, me and the dog. And I was tossing him off my lap, and he was jumping back on my lap."
Remme said he carries his gun in a band under his bib overalls. Balew, a pit-lab mix, reportedly bumped the safety one time and then managed to get his toes right into the trigger guard.
"It has a trigger safety as well as a thumb safety, and he managed to hit both of them, and it discharged and went into my leg. Did no major damage to anything," Remme said.
After the accidental shot, Balew became upset, his owner said. "The dog's a big wuss," Remme said. "The poor dog laid down beside me and cried, because he thought he was in trouble for doing something wrong. He's a pit-lab mix. He's afraid of the dark, he's afraid of water."
Remme told The Messenger that he did not immediately feel the shot in his leg, but instead felt a painful burn on his stomach. He then noticed his pant leg was turning purple with blood.
In a Facebook post, Fort Dodge Police said Remme "had a non life-threatening gunshot wound to his upper right thigh." He was taken to the hospital and released later that afternoon. Remme said he was told to follow up with a surgeon to see if the bullet needed to be removed.
The police department did not immediately respond to a request for comment. Fort Dodge Police Chief Roger Porter told The Messenger he had never heard of a dog shooting his owner.
"I've never heard of that," he said. "I've heard of guns dropping and going off on the floor and horsing around and guns going off. I can't say I've heard a dog story before."