Iowa Man Who Says He Is God Strikes Bystander With Steel Rod To Heal Him
Police charged Iowa man Carl Stroud with willful injury after he beat a man with a steel bar outside his Des Moines apartment on December 19.
The Des Moines Register reported that Stroud had spotted the victim from the window of his apartment and thought that the passerby was high on K2, a synthetic cannabinoid that is not legal to possess or sell in Iowa.
According to the criminal complaint, Stroud left his home and confronted the man on the sidewalk. He then told the victim that he was God and wanted to heal him before beating him on the head with his "scepter."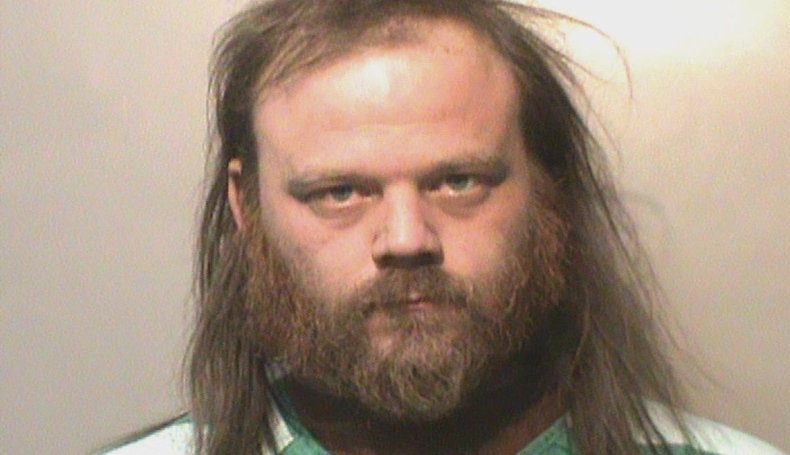 The victim's name was Jordan Merrifield. He and his girlfriend were waiting to be picked up by his father when Stroud attacked.
"I found my 21-year-old son on the ground with blood gushing out of his head, over his face, and he's motionless," Merrifield's father told KDSM.
Merrifield was taken to MercyOne Hospital, where he remains in care. His mother told the station that he has a fractured skull and damage to his brain.
Stroud has an extensive violent criminal record. In 2010, he was charged with domestic abuse causing injury, and in 2017 was arrested for driving his truck at police officers while they were attempting to take him into custody.
In that incident, he was charged with operating a vehicle while intoxicated and eluding police and given a suspended sentence contingent on participating in a community treatment program.
In 2016, a woman was granted a restraining order against Stroud. In the filing for that order, she mentioned that he had gone off of his psychiatric medication.
Merrifield's mother told KDSM that she had heard Stroud screaming in his apartment on previous visits to her son's building.
A Facebook page appearing to belong to Stroud contains numerous upsetting videos with religious connotations. In one, a man rants about "whores, liars, murderers, the corrupt, idolaters, Jews" and how they will face an "eternity of suffering."
Merrifield's father told KWHO that he wants Stroud to be treated fairly under the law. "I want to see justice for this gentleman. I do also want to see him get help, because it doesn't mean he's a bad person."
Stroud was charged with willful injury and assault. He is being held in Polk County Jail on $5,300 bail. He also faces a probation revocation hearing on January 2.